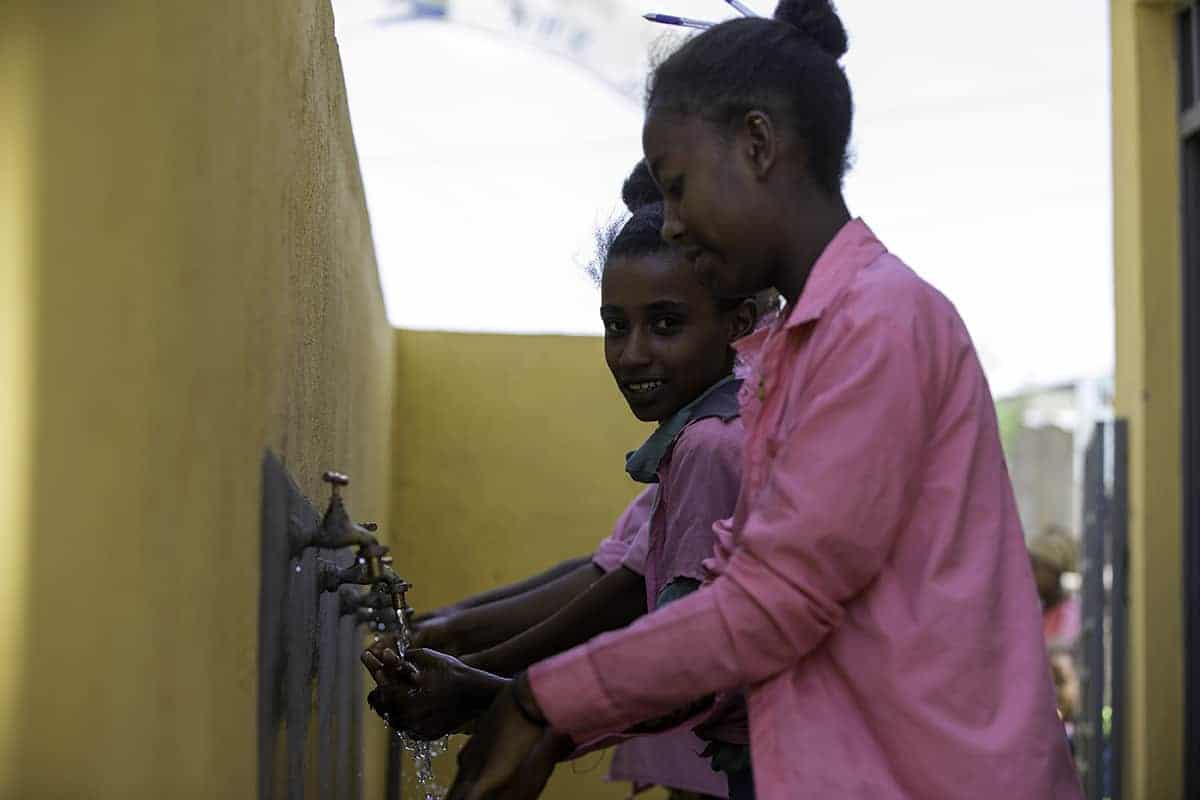 Water and sanitation at ánd around schools
Children in Ethiopia will get access to water and sanitation at school and the neighbourhood benefits as well.
35.100
people, including 15,300 girls
1 million for water
Together with Amref and Castalie, we will provide people with clean drinking water, safe sanitation and good hygiene. We will do so at twenty schools, but also in the communities around those schools, for example by building kiosks on the outside of those schools, including small shops.
In total we invest at least 1 million euros. With this we reach 35,100 people, but specifically also 15,300 girls in 20 schools. By building safe toilets, washbasins and changing rooms, we hope that the absenteeism rate of girls from school will decrease by 50% in the next 2.5 years.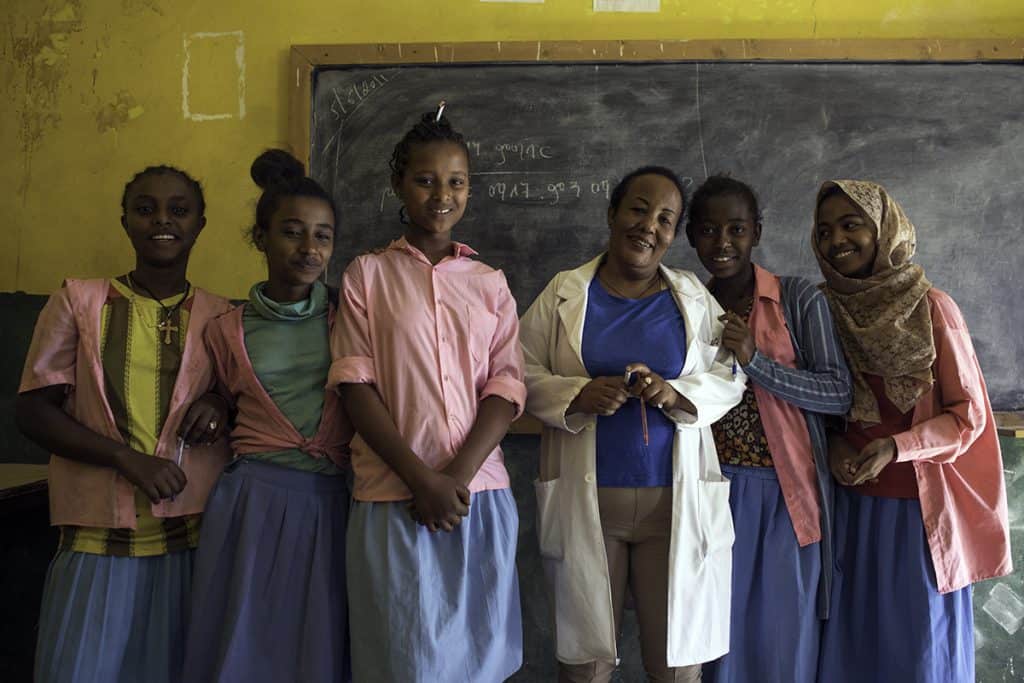 ENTREPRENEURSHIP
With the lessons learned over the past four years, the new 'WASH at ánd around school' program focuses on building water kiosks in schools. During school hours, the kiosks provide safe and hygienic sanitary facilities.
The facilities are managed by local micro-entrepreneurs and are also open to community members: toilet and shower use and the sale of sanitary items for a small fee. The proceeds are used to maintain and expand local facilities and to guarantee a permanent income for the facility managers.
By building safe toilets, sinks and changing rooms, we hope that the absence rate of girls from school will decrease by 50% in the next 2.5 years.
Amref
Sequel to previous project
In 2020 maakten wij een impact reis samen met onze ambassadeurs naar het project Schoon drinkwater een zaak voor iedereen in Ethiopië. Dit was ten tijde van de afronding van dat project, maar bleek de start van dit nieuwe, nog grotere project.
Together with our French ambassador Castalie we decided to provide as many schools as possible with the facilities as at the school we visited and to raise funds for this together. Here you can see the video of this impact trip.
This new project will run for the next three years, from now until December 2023, and we opt for an integrated approach.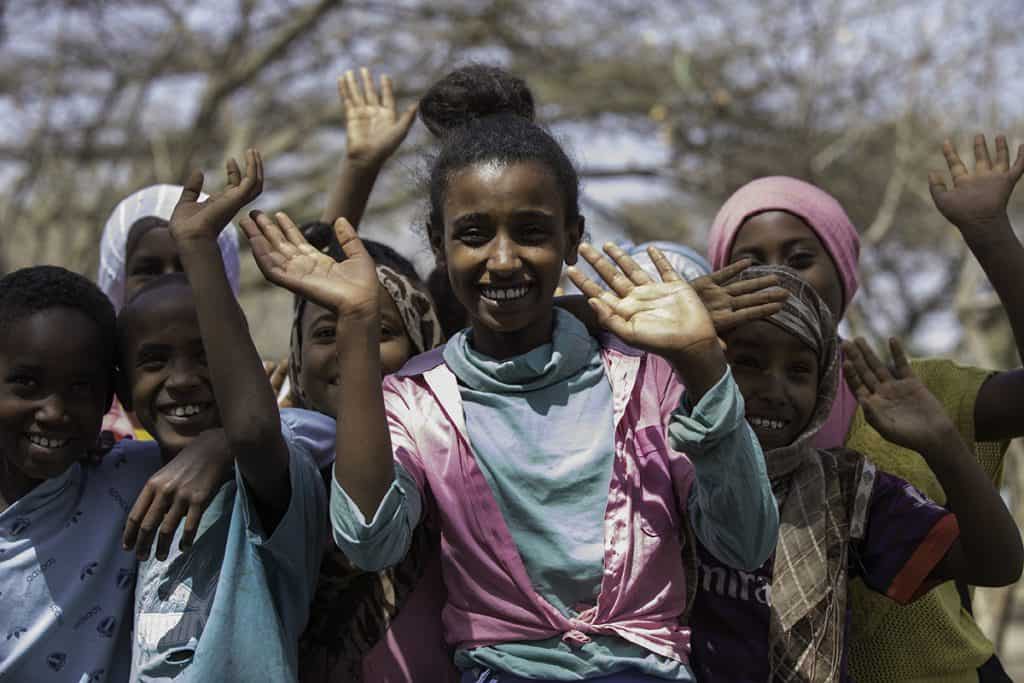 Integral approach
We are renovating existing WASH facilities at ten schools, such as toilets and washbasins. In addition, we will build safe changing rooms for girls. We are building new facilities at 10 other schools.
In addition, we will develop environmentally friendly menstrual waste processing facilities. We will also urge governments and manufacturers to lower the price of these products. This makes products such as sanitary towels and tampons available to large groups of girls and women.
We build water points and safe toilets near schools so that people in the immediate vicinity of a school also have access to clean water and good sanitation.
We are going to encourage young people and women to set up small businesses around the sale of clean water and the sale and production of menstrual products.
And finally, we will provide training on clean water, good hygiene and good menstrual hygiene, including to local government officials, teachers and health care providers.
Latest updates of this project