Update Wash at schools: what has already been achieved?
UPDATE WASH AT SCHOOLS:
What has already been achieved?
In Ethiopia we are working hard on water in and around schools. We aim to provide 20 schools with water and sanitation. How far are we after two years with more than a year to go?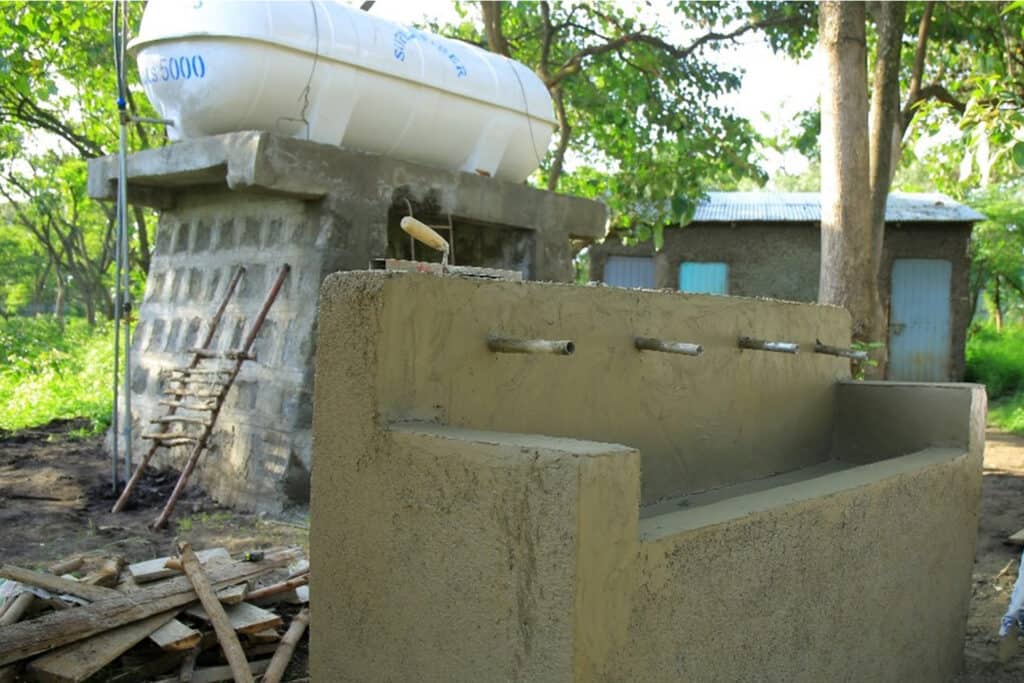 10 schools have water
Good news: despite unrest in the country and massive inflation, we have managed to build facilities run by local people in 10 schools. The surrounding neighborhoods also benefit and can now safely go to the toilet, for example.
Our experience shows that the real building always takes place more at the end of the project because the preparations require a lot of work and we always work with local residents and local authorities in our projects.
We are therefore confident that in the final year of the project we will also be able to provide the remaining schools with water and toilets.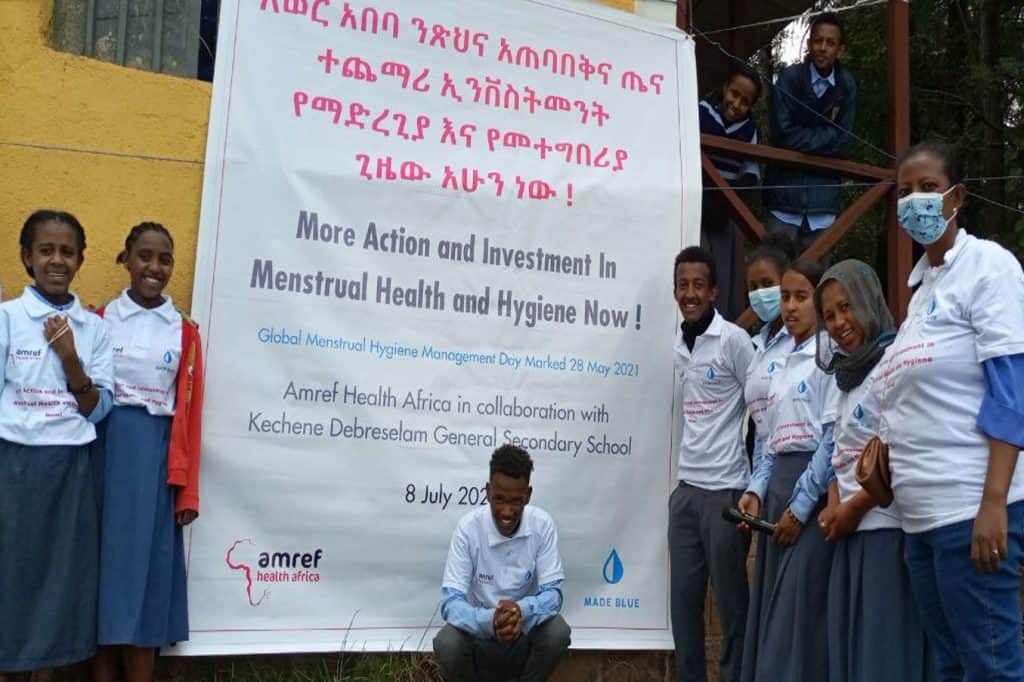 Information and lobbying
At least as important as building the water supplies is the training and information that takes place to make people aware of the importance of hygiene and good sanitation for girls in schools in particular.
For that reason, for example, MHM Day is celebrated in many schools to make students aware of the importance of 'Menstrual Health Management'.
Lobbying is aimed at local governments so that they contribute to separate, safe toilets for girls in schools.
Inflation is a huge challenge for the project budget. Fortunately, the local government sees the need for our work and is now also contributing.
Team Amref Ethiopia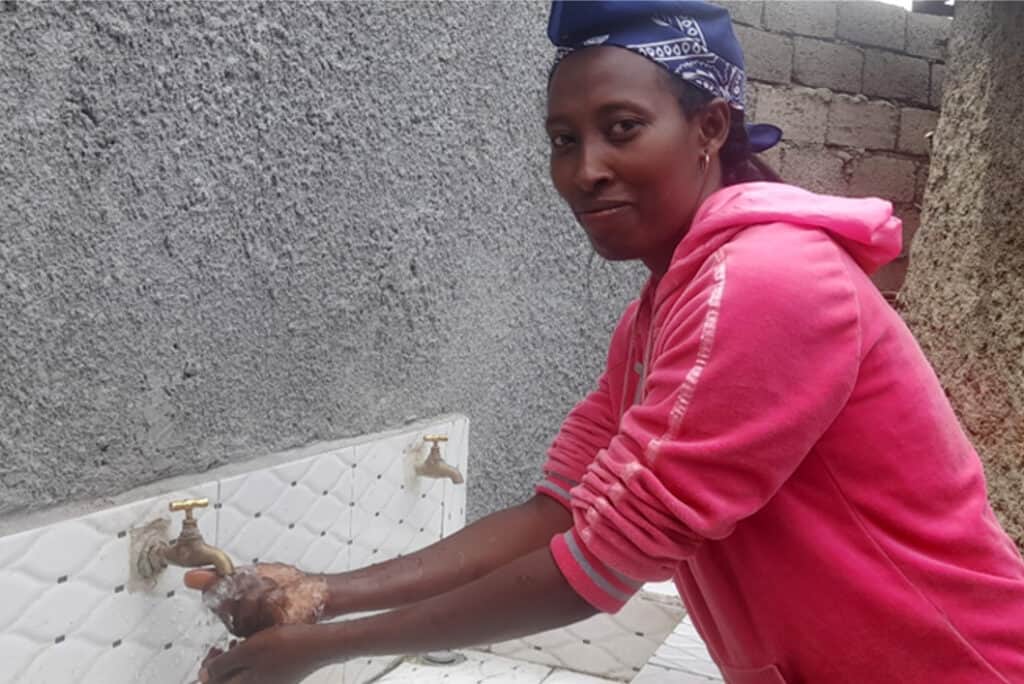 One more year to go
The final year of the project will be devoted to building the remaining facilities. In addition, the project team will also continue to train the water committees that must manage the new facilities and save for maintenance and repairs.
Perhaps the committees can even save so much that they can invest some money, for example in a small laundromat as you read in the story of Iniye from Bishoftu.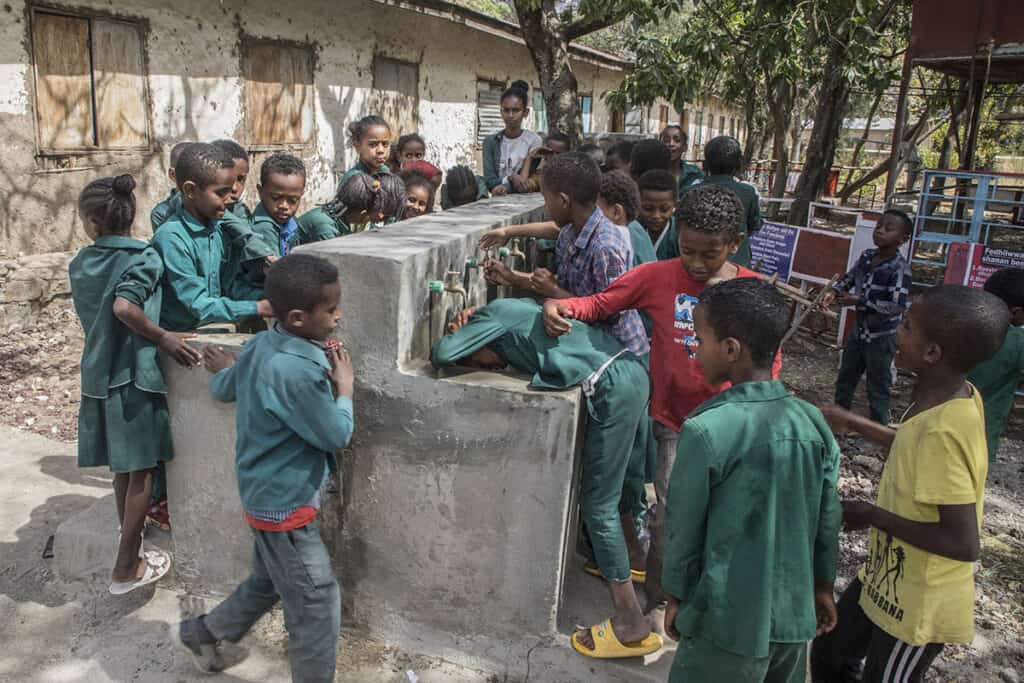 A healthy base
We also build toilet units and water kiosks for local residents at each school. In this way many families can also benefit from the improved facilities.
Ultimately, this will not only reach many students, but also more than 20,000 people who live near the schools.
They finally have access to water at school and can therefore go to school every day and work on a healthy and productive foundation for their entire lives.
Water and sanitatie at and around schools
Together with Amref and Castalie, we will provide people with clean drinking water, safe sanitation and good hygiene. We do this in schools, but also in the communities around those schools, for example by building kiosks on the outside of those schools, including small shops.
In total we invest at least 1 million euros. With this we reach 35,100 people, but specifically also 15,300 girls in 20 schools. By building safe toilets, washbasins and changing rooms, we hope that the absenteeism rate of girls from school will decrease by 50% in the next 2.5 years.
---
May be you want to read these updates too: