bottled water
Looking to serve made blue water but without the possibility to bottle your own water? Choose bottled water made blue in a sustainable package and with a big impact: 100 times as much clean water made available to others.
Make your choice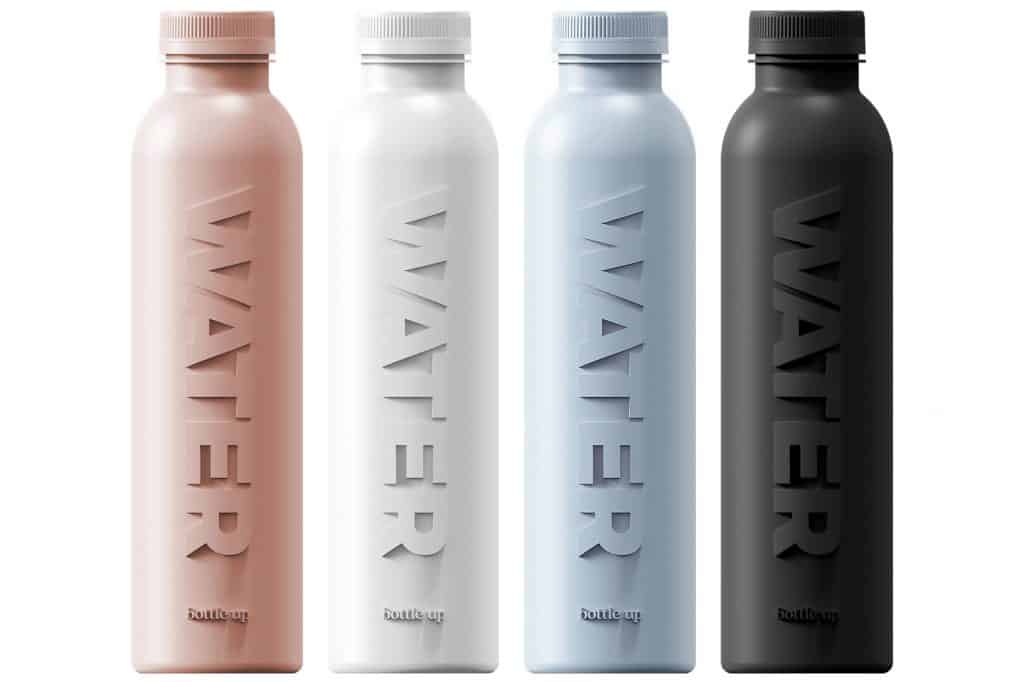 BOTTLE UP
The perfect alternative to PET bottles. Pre-filled and to be refilled with tap water time and again.
500 ml spring water
100% BPA-free
100% plastic-free and made of sugar cane
Choose your color
Add your custom designed print to the bottle cap
Adds great value to your shop outlet
100 litres of clean water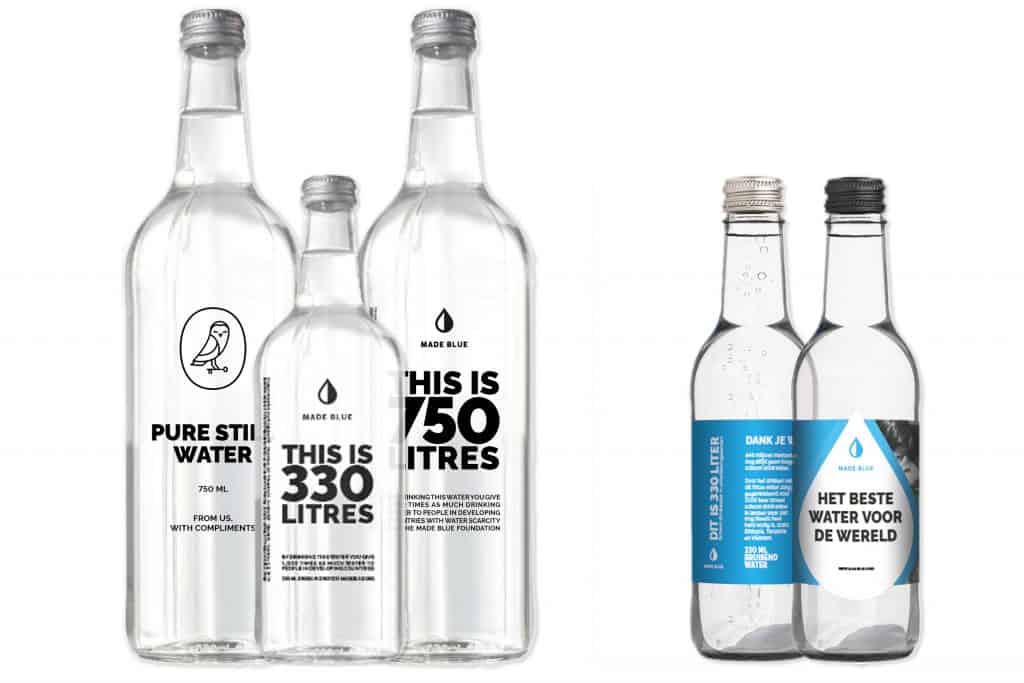 glass bottles
When handling large crowds or when long shelf-life is important, pre-bottled water in glass bottled may be preferred when compared to our water dispensers and glassware. There's options available:
350ml, 700ml or 1,000ml glass bottles 360 full-color custom design printed as of 10,000 pcs Caps in many colors Fully recyclable Starting 0,67 Euro Including 1,000 times as much water donated made blue signature designs available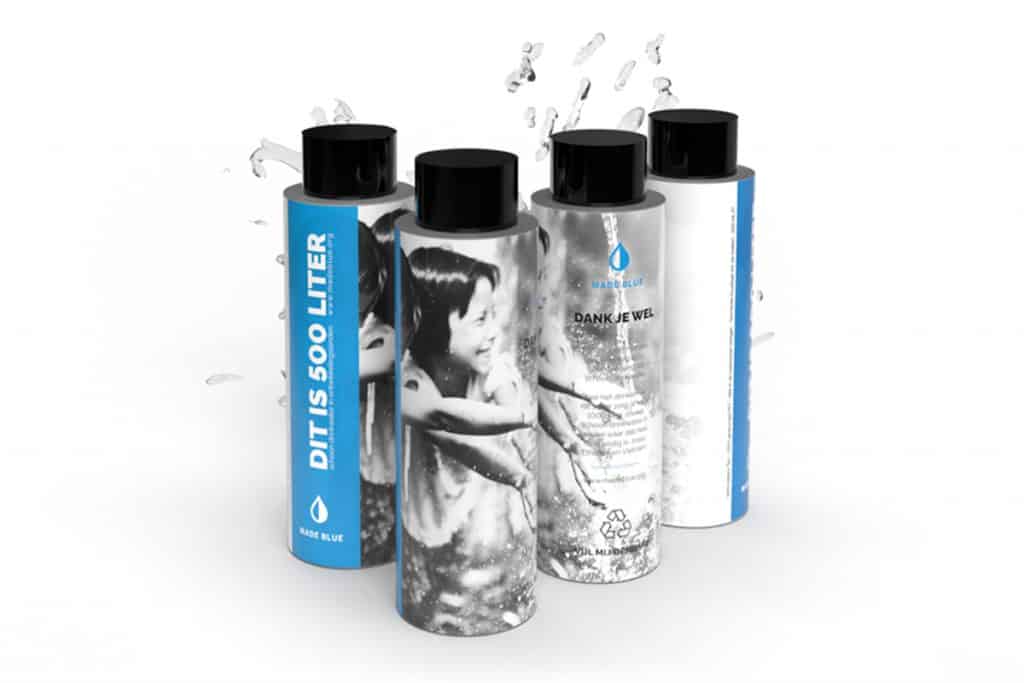 Bunzl bottle
A recycled-PET bottle that is pre-filled in a sheltered workspace in The Netherlands. Perfect for designing your own water bottle with custom print on a 360 full-color sleeve.
100% recycled PET pre-bottled in a Dutch sheltered workspace 360 full-color custom print As of 1,000 pcs For less than €1 made blue signature design stocked 100 litres of clean water Made in Holland
There's great alternatives to PET bottles, including a powerful, impactful message.
Tell me more
Fill out this form and we'll get back to you soon.