bottled water
Looking to serve made blue water but without the possibility to bottle your own water? Choose bottled water made blue in a sustainable package and with a big impact: 100 times as much clean water made available to others.
Make your choice
glass bottles
When handling large crowds or when long shelf-life is important, pre-bottled water in glass bottled may be preferred when compared to our water dispensers and glassware. There's options available:
330 ml or 750 ml glass bottles Made Blue version in stock More affordable than other charity water With the most impact: 100 litres per bottle
Customization possible from 10,000 pieces with label or foil Screw caps in several colours To be disposed of in the glass container after use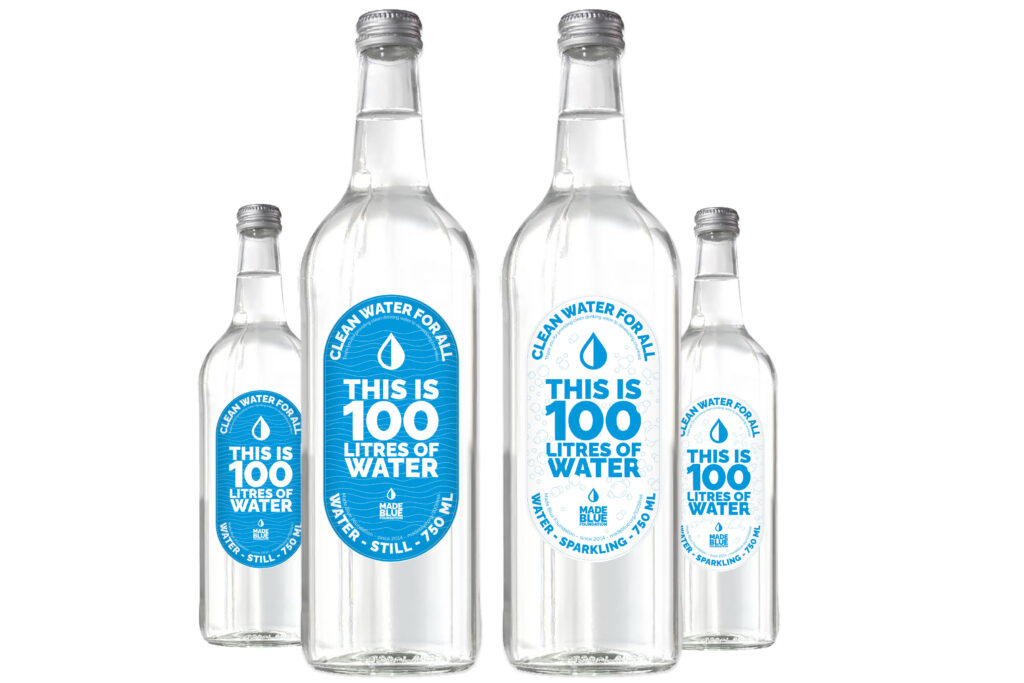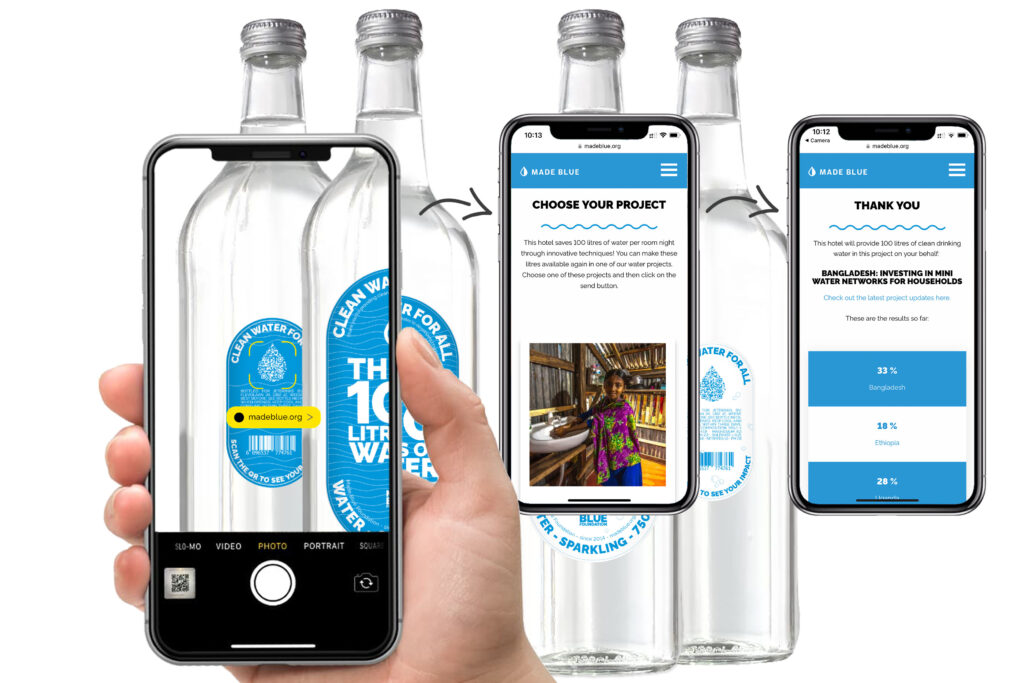 Interactive bottles
Unique to our pre-filled glass bottles is the interaction with the guest.
The QR code on the back leads the guest to a site where he or she can allocate the 100 liters of clean drinking water to one of our projects.
This makes the impact of our water even more tangible!
Bunzl bottle
A recycled-PET bottle that is pre-filled in a sheltered workspace in The Netherlands. Perfect for designing your own water bottle with custom print on a 360 full-color sleeve.
100% recycled PET pre-bottled in a Dutch sheltered workspace 360 full-color custom print As of 1,000 pcs For less than €1 made blue signature design stocked 100 litres of clean water Made in Holland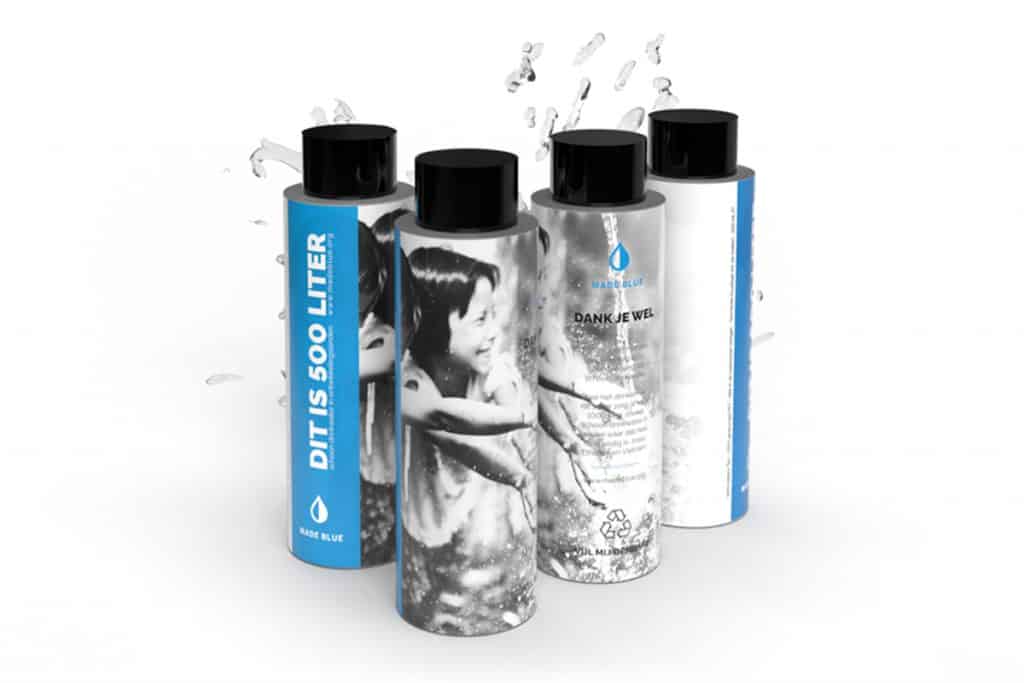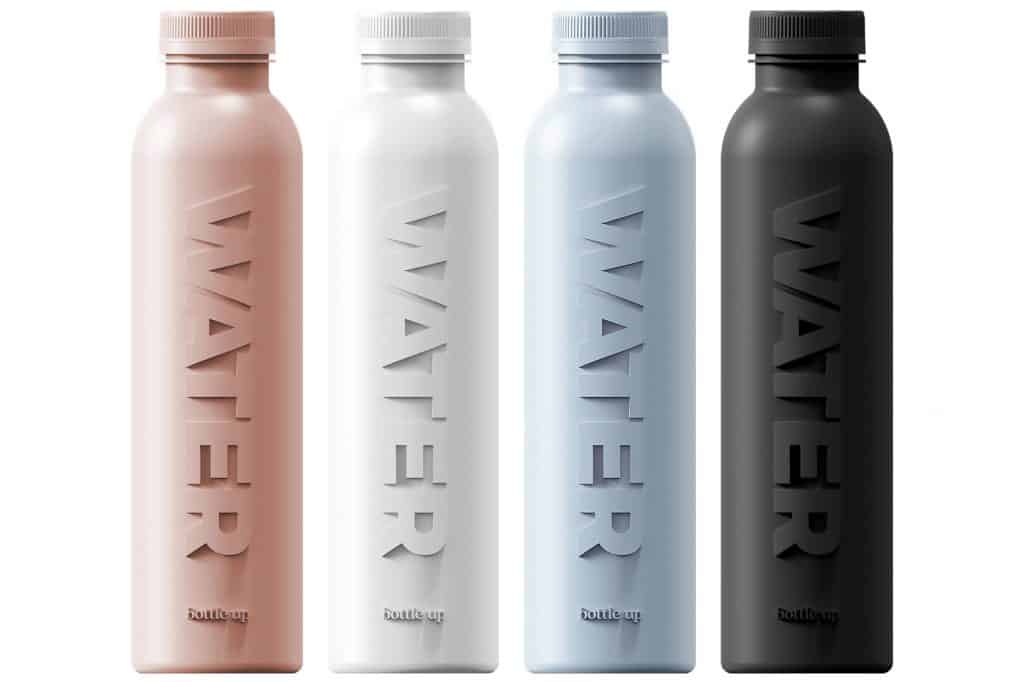 BOTTLE UP
The perfect alternative to PET bottles. Pre-filled and to be refilled with tap water time and again.
500 ml of water
100% BPA-free
100% plastic-free: made out of sugar cane
Various colours available

Can be provided with a custom (dooming) sticker on the cap

Adds great value to your shop outlet
100 litres of clean drinking water
Tetrapak
If you want maximum options for implementing your brand and you don't feel like paying a deposit, you can opt for a tetrapak in 500 or 330 ml.
330 or 500 ml spring water
No deposit
Ideal to hand out for on the go
Completely printable all around
100 litres of clean drinking water per pack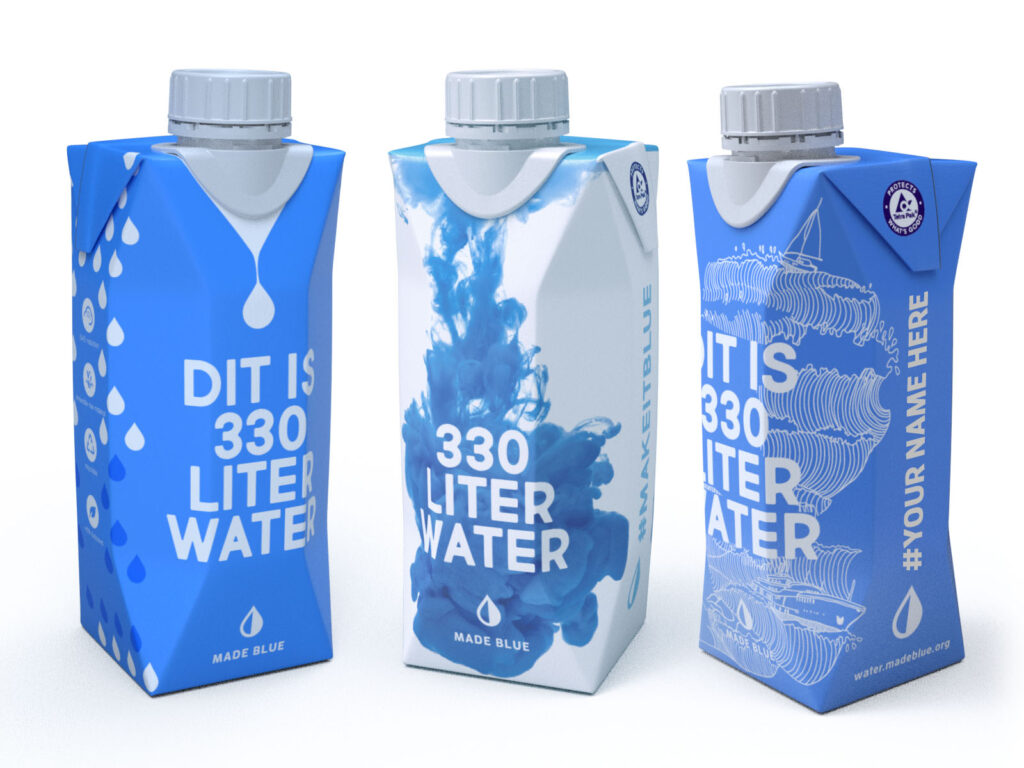 There's great alternatives to PET bottles, including a powerful, impactful message.
Tell me more
Fill out this form and we'll get back to you soon.
CLEAN WATER FOR ALL
That's our mission. That's why our pre-filled bottles each provide 100 liters of clean drinking water in one of our water projects.