The impact of a home water connection
The impact of a home water connection
In Ethiopia we are working hard on water in and around schools. We also provide nearby households with a water connection at home. This is also the case with Misra Taha from Bishoftu, mother of six children. In this article you can read what water at home means for her.
Domestic refugee
Misra is estimated 40 and a mother of two boys and four girls. She lives with her family in a house built by the local government after she had to flee the region where she lived. Misra sells vegetables at the market twice a week and keeps eight sheep that she feeds with leftovers from the market.
Like many women in Ethiopia, she is responsible for the household. Until recently, it was also her job to fetch water: 20 liters of water at a time, often four times a day or more, while also keeping an eye on her small children. That's why she often fetched the water at night.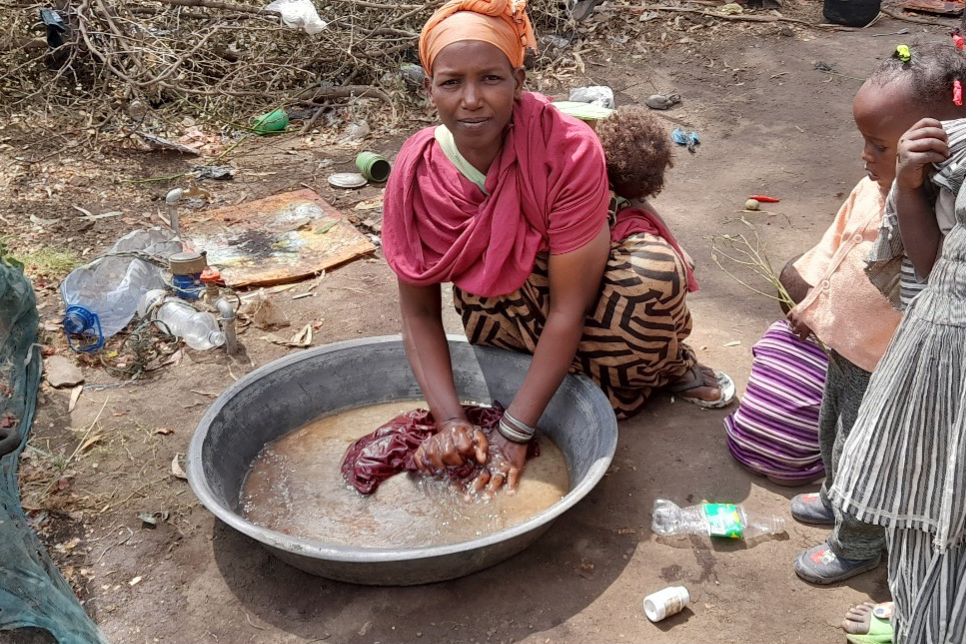 I usually fetched water at night, but even then there was a long queue and I often had to wait more than six hours because there was only one tap for 241 households. There were days when there was no water available due to drought.
Misra Taha – Bishoftu, Ethiopia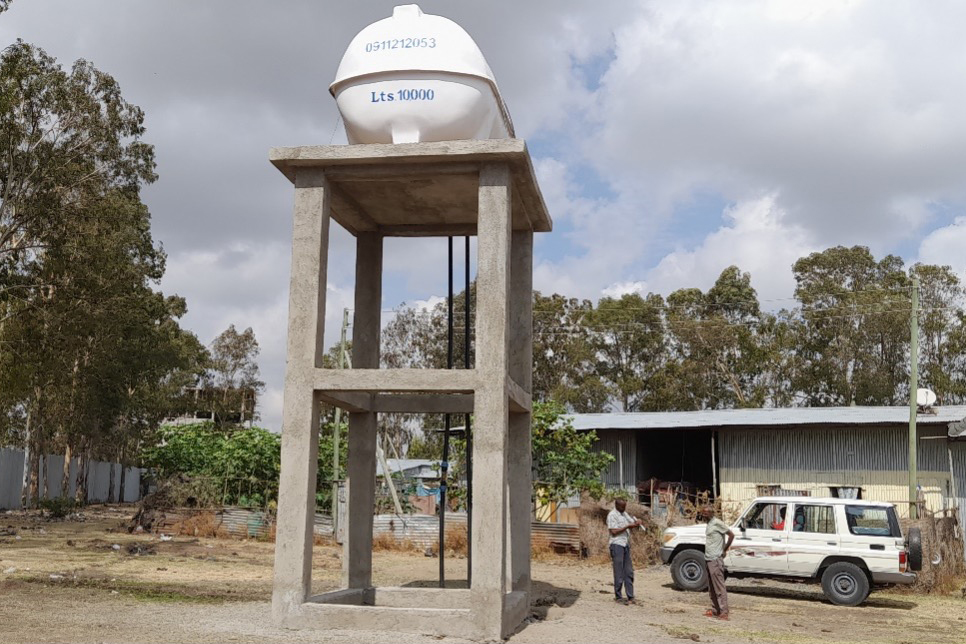 Reliable supply
In our WASH at schools program we were able to invest in a water network for the area where Misra lives. A total of 3.5 kilometers of pipeline was laid with a 10,000 litre buffer.
The residents themselves helped by digging trenches and laying the connections to the households. Misra also dared to invest in a water connection at home and now pays a monthly contribution for this.
Misra no longer has to leave home to fetch water. There is enough water, also for the sheep, and she has time to cook and work in the vegetable garden more often. In this way, she quickly earns back her investment.
It really makes our lives easier. My children are healthy and their hygiene has improved. I can wash my children's clothes, bathe regularly and, above all, drink safe water.
Misra Taha – Bishoftu, Ethiopia
Time for development
Misra now finally has time to focus on other things than just fetching water. My children are healthy and I have time to take care of them and wash clothes, for example.
"Thanks to Made Blue and Amref, I can now finally make something of my life and give my children a good start. We also don't have to worry about whether there is water, even in dry times."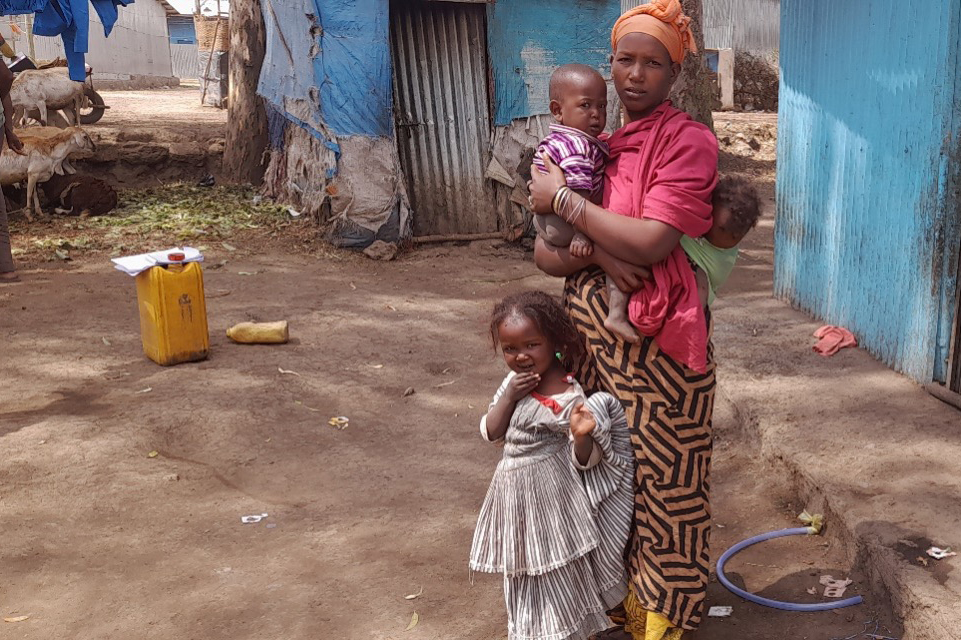 Water and sanitation at and around schools
Together with Amref and Castalie, we will provide people with clean drinking water, safe sanitation and good hygiene. We do this in schools, but also in the communities around those schools, for example by building kiosks on the outside of those schools, including small shops.
In total we invest at least 1 million euros. With this we reach 35,100 people, but specifically also 15,300 girls at 20 schools. By building safe toilets, sinks and changing rooms, we hope that the absentee rate of girls at school will decrease by 50% in the next 2.5 years.
---
You might want to read these articles too: