OVER 350 million litres DONATED BY MAAS
MAAS has provided OVER 350,000,000 litres of clean drinking water TO DATE
MAAS has been a proud partner of Made Blue since 2015 and realizes clean drinking water in developing countries with 'One litre for one litre'. For every litre of coffee, tea or water that is made from the coffee machines at MAAS customers, they donate one litre of clean drinking water. For example, with every consumption an employee directly contributes to investments in drinking water projects.
In total, this has already resulted in more than 350 million litres of clean drinking water in countries where a lot of coffee and tea also comes from, which means that MAAS has an enormous impact on the lives of almost 5,000 people.
A perfect match
MAAS is a coffee supplier with customers in the Netherlands and a leader in the field of sustainability. For example, they have set up the sustainability program IMPACT@ORIGIN in Ethiopia and Nepal, in which all elements from the value chain are permanently moved from Western Europe to the countries of origin. In this way they ensure a fair price for coffee and tea farmers and they invest in a sustainable local economy.
That fits perfectly with the philosophy of the Made Blue Foundation. We always work closely with the local communities in water projects. For example, we teach them to manage water supplies themselves and save for maintenance, often in an entrepreneurial way, such as with the said water dispensers.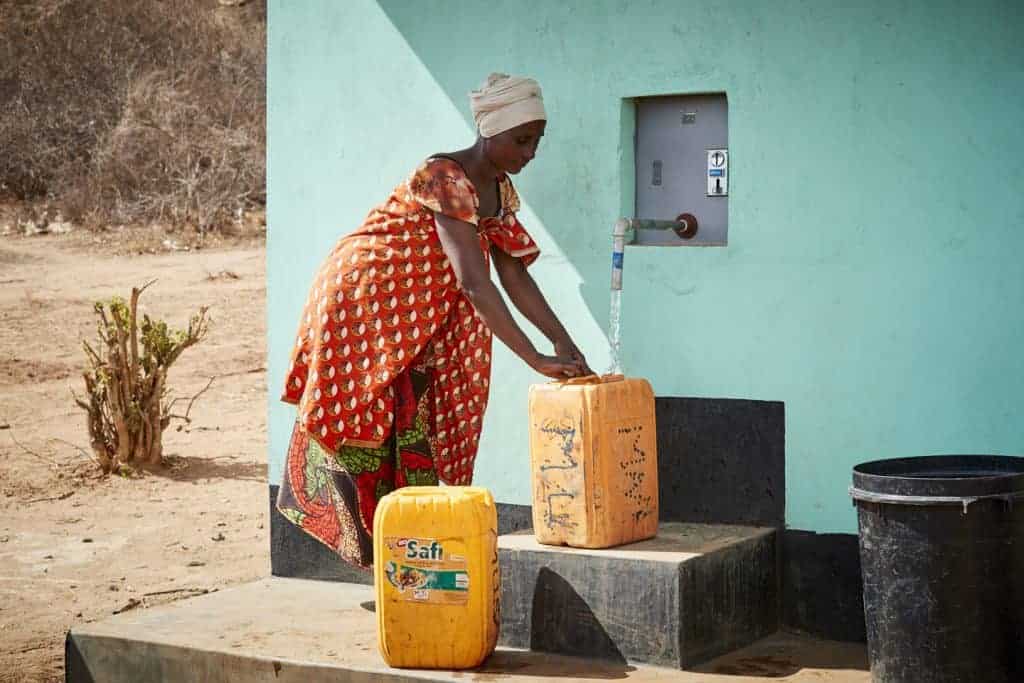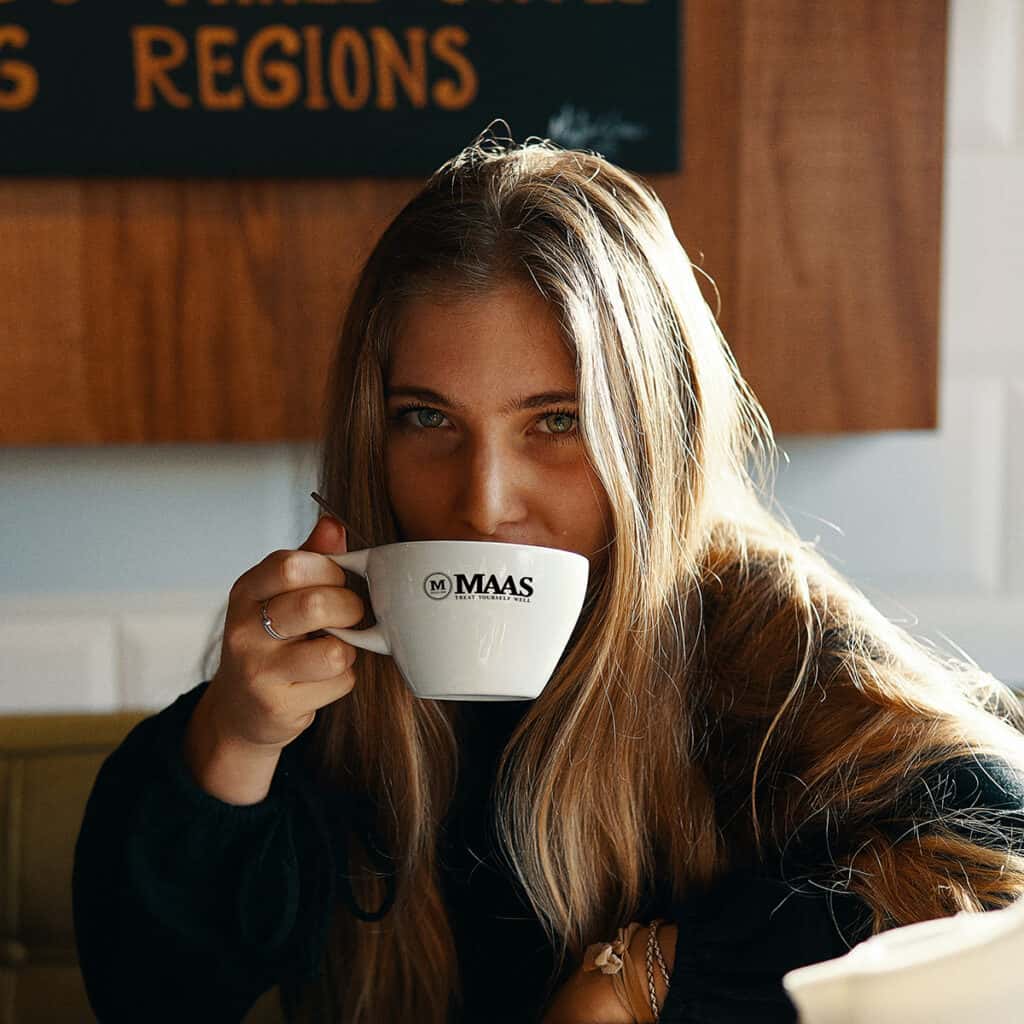 Water is not obvious
While it is almost normal for us to be able to grab a delicious cup of coffee, tea or water at work, it is still a day job for 771,000,000 people to get water. Water that is often still polluted, resulting in many child deaths.
Often it is the women and girls who cannot work or go to school because of this. By giving them access to safe drinking water and training in hygiene, we give them a basis for a healthy and productive existence.
Thanks to our collaboration with Made Blue, you never drink alone with a cup of coffee, tea or water from a MAAS machine. We are proud of that!
George Schoof, Chief Commercial Officer
Give something back to coffee and tea farmers
MAAS's contribution is invested in water projects in Vietnam, Ethiopia and Nepal, among other things. These are also countries where coffee and tea are produced.
For example, in Vietnam minority groups finally get access to water. In Ethiopia children are having children water at schools with the benefit of the neighbourhood. In Nepal we teach women to become entrepreneurs in their own water companies.
"In these projects, we do much more than just provide water. We also teach the local community to sustainably maintain the water supplies and use them hygienically."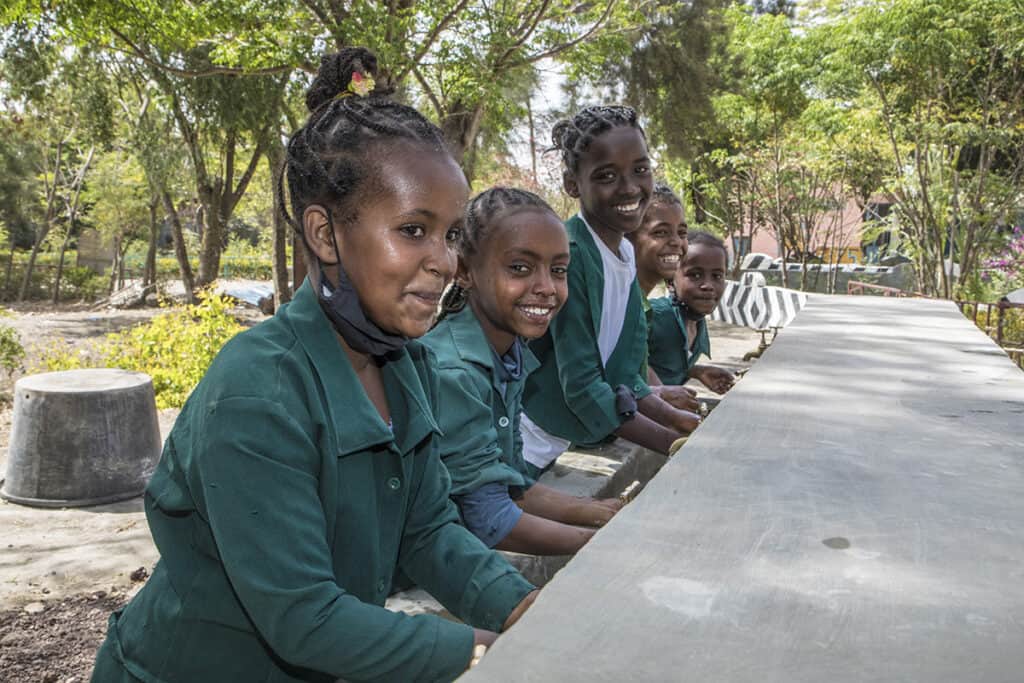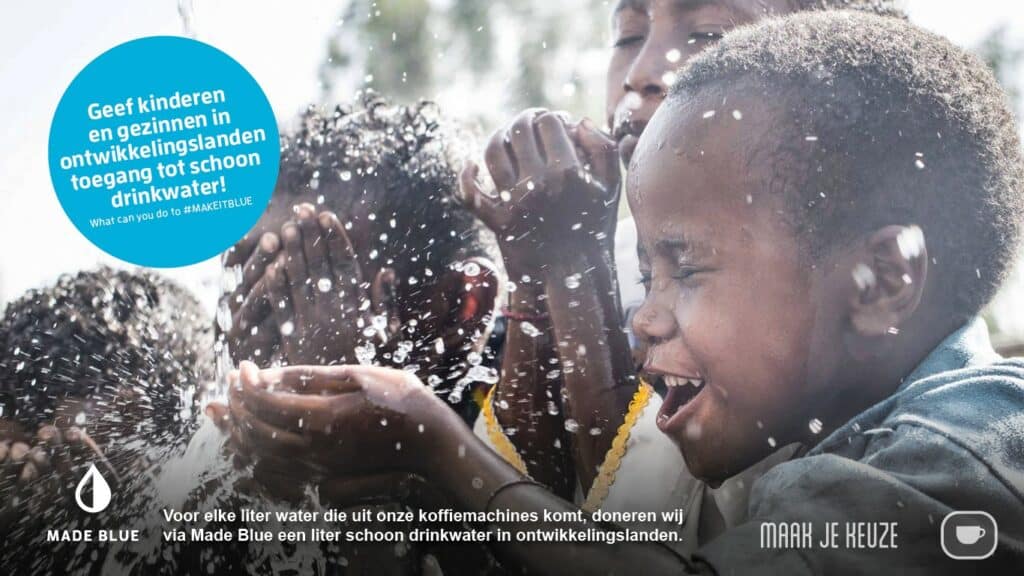 A real ambassadpr
"MAAS has been with us since our foundation and does much more than just donate. For example, they also promote our water coolers to customers and hand out Made Blue checks to customers every year." says Frank van der Tang, co-founder of Made Blue. On the right you see, for example, the screensaver that is installed on many coffee machines.
"We always call our donors ambassadors because we hope that they also give their contribution to our mission a place in their communication. MAAS has certainly succeeded in this and that regularly provides us with new contacts. We therefore hope that we can continue to work together for many years to come."
One litre for one litre
In our One litre for one litre program, we offer you the opportunity to mirror the water consumption – or the water savings – of your product, service or organization.
Together we calculate the consumption or saving and determine which donation is needed to realize the same number of litres of clean drinking water in developing countries, guaranteed and certified.
---
May be you want to read these updates too:
i-did shows the impact of textiles via Made Blue
i-did gives used textiles a second life, saving a lot of water that is converted into clean drinking water via Made Blue.
Read more
Hygiene solutions by our ambassadors
The Corona crisis also speeds up development and innovation, as is demonstrated by some of our ambassadors. We list a few examples.
Read more