i-did shows the impact of textiles via Made Blue
i-did shows the impact of textiles via Made Blue
As a social enterprise believes i-did in a circular society in which products and raw materials are not thrown away . "In the textile sector, 240 million kg of textile is lost every year. By recycling this and creating beautiful design from it, we revalue everything that was needed for the original production."
That's why i-did gives used textile materials a second life, without putting extra pressure on resources. Her design bags and other products are made from circular felt, created from, for example, worn-out company clothing.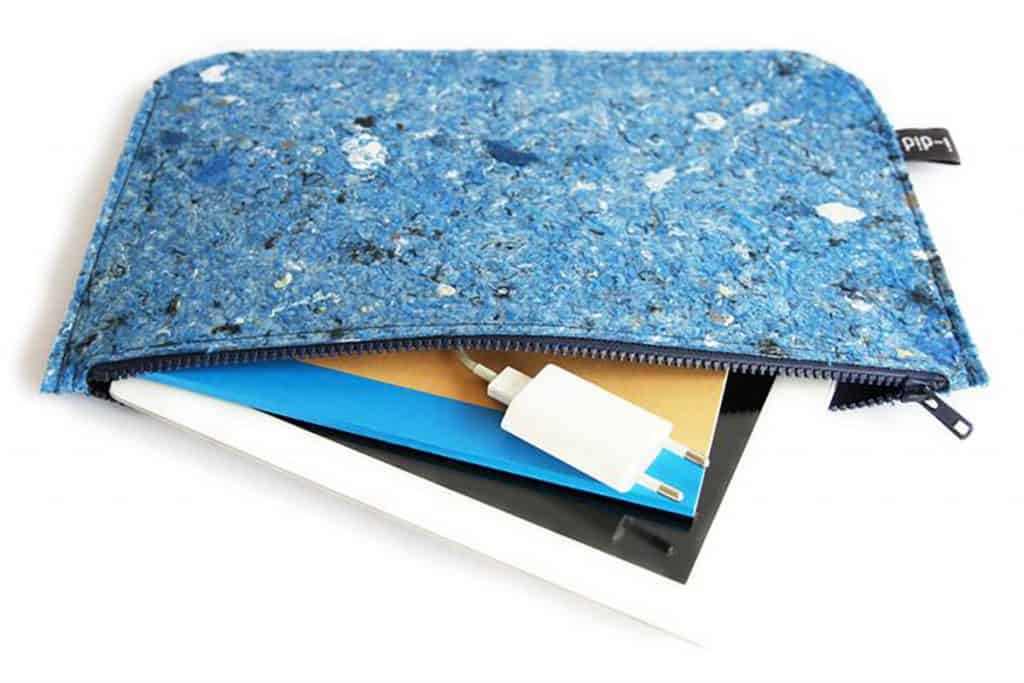 Your design bag made blue
i-did collects textile surpluses from companies and consumers and converts them into textile fibres, which are suitable for creating new design. Recycling 1 kg of cotton saves enough to provide 500 people with clean and safe water for a day! What has already been produced is kept in the chain by i-did.
The enormous water savings are realized by simply extending the lifespan of existing materials. Made Blue supports this by mirroring the saved water to clean drinking water in developing countries. This makes i-did ambassador of Made Blue, One litre for one litre.
In a showroom with 30 bags, there would normally be more than 10,000 litres of water. Our designs represent the same amount of water, as pure savings.
Directly translating the impact that is created into something concrete works for us and our partners. A single bag can mean 350 liters of water, in a place where it is most needed.
Mireille Geijssen – Co-founder i-did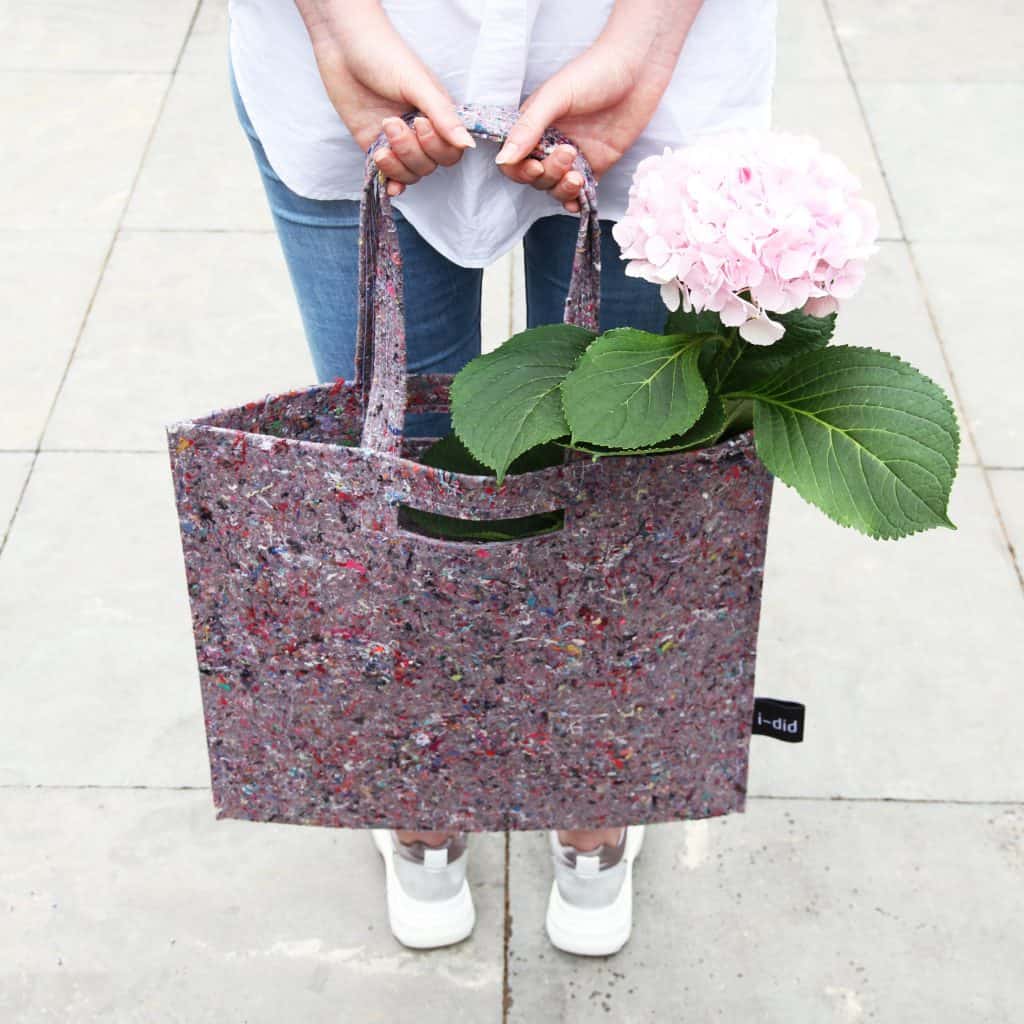 THE IMPACT OF TEXTILES AND DESIGN
It is important that we think in positive impact and let it live. Nobody can keep up with the enormous surpluses that the textile industry generates. "As an i-did we can of course only pick up part of this. Sometimes our efforts feel like a drop on a glowing plate ".
The 9000 kg of textile that is recycled may only represent a fraction of the total textile mountain. But what matters is what it represents. By revaluing this, we can provide 4.5 million people with clean water for a day. "A huge impact that shows what we are doing it for."
One litre for one litre
In our One litre for one litre program, we offer you the opportunity to mirror the water consumption – or the water savings – of your product, service or organization.
Together we calculate the consumption or saving and determine which donation is needed to realize the same number of litres of clean drinking water in developing countries, guaranteed and certified.
---
May be you want to read these updates too:
Hygiene solutions by our ambassadors
The Corona crisis also speeds up development and innovation, as is demonstrated by some of our ambassadors. We list a few examples.
Read more
Blycolin reaches milestone of 100 million litres
Blycolin mirrors amount of water that is required for washing the linen in its own laundries, one litre for one litre, via Made Blue.
Read more