Hygiene solutions by our ambassadors
Hygiene solutions by our ambassadors
The Corona crisis also speeds up development and innovation, as is demonstrated by some of our ambassadors. They introduced new solutions for better health and hygiene or made improvements to already existing products. We list a few examples that contribute to health & hygiene, nearby as well as in developing countries with Made Blue.
Hygiene without water?
Hygiene without access to clean water? What if you can't even wash your hands? All our ambassadors contribute to access to clean water and hygiene in developing countries by providing as much clean drinking water as possible.
Hygiene is only possible with clean drinking water, but also the other way around: water only stays clean if it is treated properly. That is why our projects never focus only on the actual water supply, but also on information and training of maintenance committees. Read more about this here…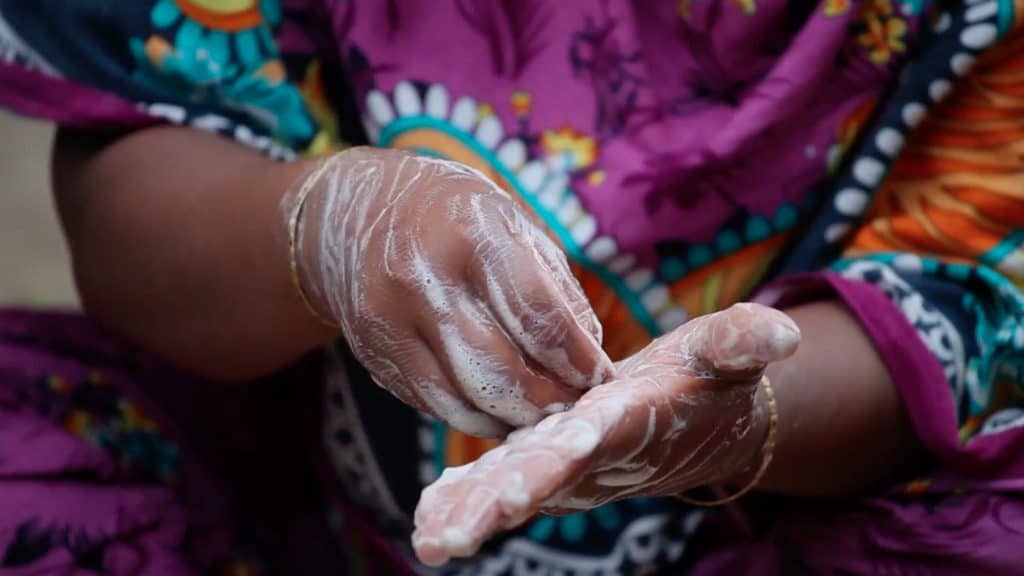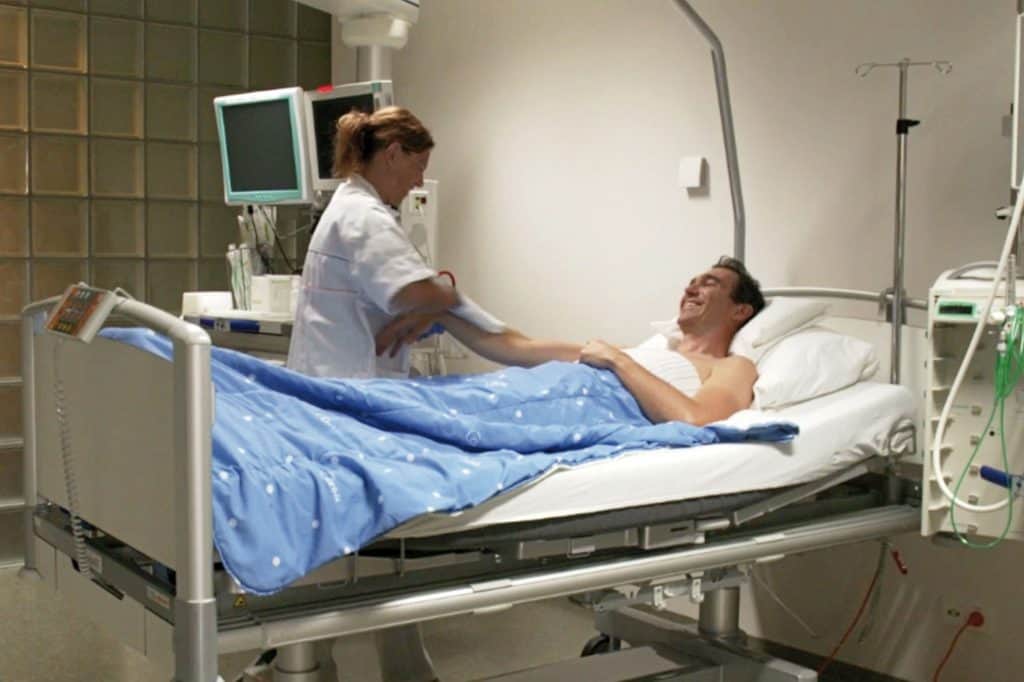 Swash
Arion is known for its Swash solution for hospitals: a hygienic, fast and comfortable solution for washing people without the need to be moved to a shower room. Swash uses washcloths and wipes with a special lotion, which cleanses and protects the skin.
The water saved by using Swash, for example in comparison with using a wash bowl, is made available in the same quantities in the countries where it needed most. The Corona crisis has accelerated the roll-out to South Africa, and there is more to come.
Today our first products arrived in South Africa. That did take some doing, but we succeeded. We are now looking in how to set up remote training for the local user groups.
Contact free
Our installation partner MERKKWater developed a no-touch dispenser to disinfect hands using a foot pump. Available in white or stainless steel pillar, and fitted with a custom print if you like. Each filling of disinfectant provides 500 litres of clean drinking water.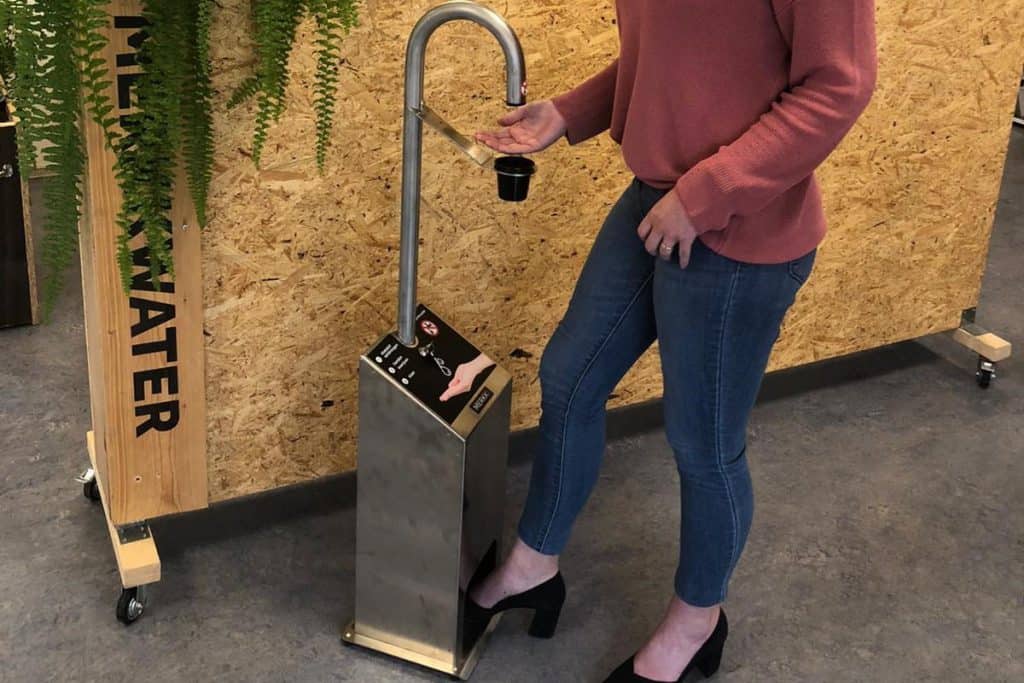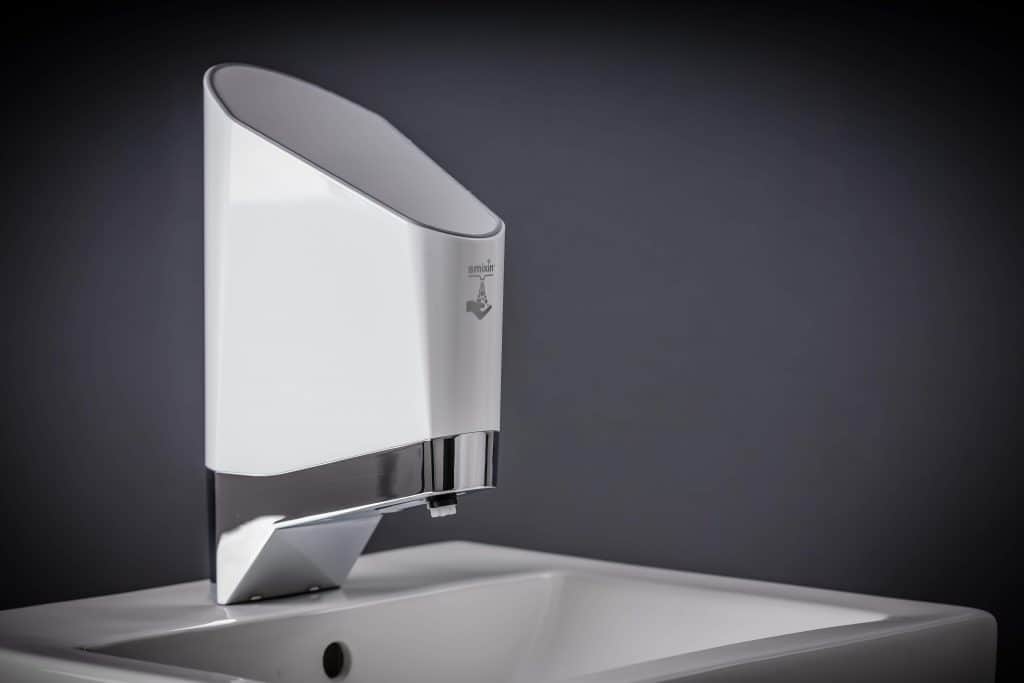 Smartwash
Smixin and CWS were recently ambassador of our program A liter for a litre. With the Smartwash, they offer a very stylish solution for contactless hand washing, which also provides 20,000 liters of clean drinking water per installation.
Every SmartWash provides 20 children half a year of access to water and hygiene at school.
Many cleaning companies also joined as ambassadors to MADE BLUE. By implementing new technologies, solutions, ways of working… many litres of water are being saved while cleaning offices, airports, factories, schools and hospitals. The water that is no longer needed for cleaning over here, is made available as clean water in countries where this is needed most. Thank you for your support Westerveld, Care, Stoffels Bleijenberg and for example Blankers Schoon!
One litre for one litre
In our One litre for one litre program, we offer you the opportunity to mirror the water consumption – or the water savings – of your product, service or organization.
Together we calculate the consumption or saving and determine which donation is needed to realize the same number of litres of clean drinking water in developing countries, guaranteed and certified.
---
May be you want to read these updates too:
i-did shows the impact of textiles via Made Blue
i-did gives used textiles a second life, saving a lot of water that is converted into clean drinking water via Made Blue.
Read more
Blycolin reaches milestone of 100 million litres
Blycolin mirrors amount of water that is required for washing the linen in its own laundries, one litre for one litre, via Made Blue.
Read more