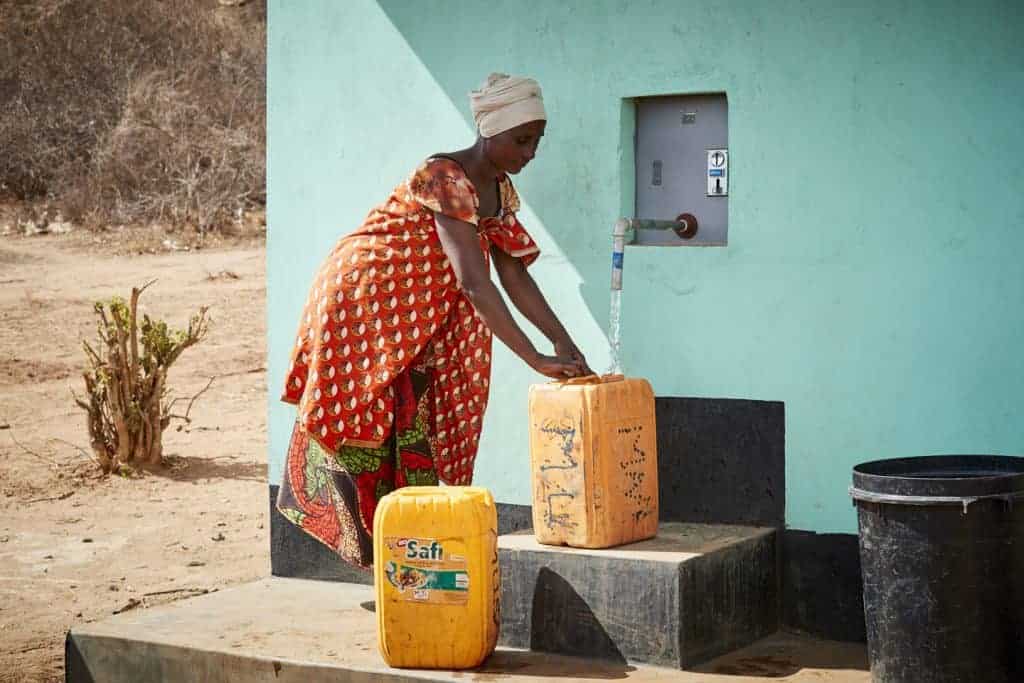 Said's water vending machine
Innovation and entrepreneurship in clean drinking water in Tanzania through the smart Water Vending Machine.
Water vending machine
We have been investing in the Said water project in Tanzania since 2018. Said developed the Water Vending Machine: a super smart system that can provide safe drinking water using solar energy.
After a successful pilot in Nugototo Village (Dodoma region), he wants to expand his work to Ngomai. With that he reaches 7,000 people. But that is not his end goal. His mission is the same as ours: clean drinking water for everyone!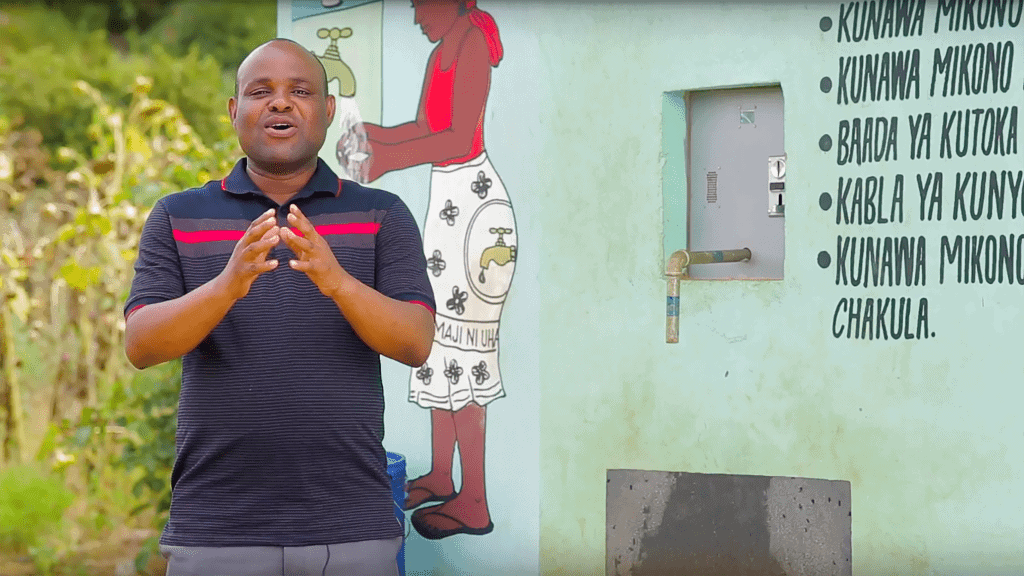 Innovations
The Said system is innovative in two ways: villagers pay for water and thus finance the maintenance of the pump. With these proceeds, new projects can also be set up.
In addition, the system has an online dashboard. This makes it clear at any time how much water the pump draws, when it deviates and when the pump may not function properly. This way, maintenance can be carried out in a very targeted and fast manner.
Many water taps are donated, but not maintained. About 30 to 40 percent of this no longer works.
Simavi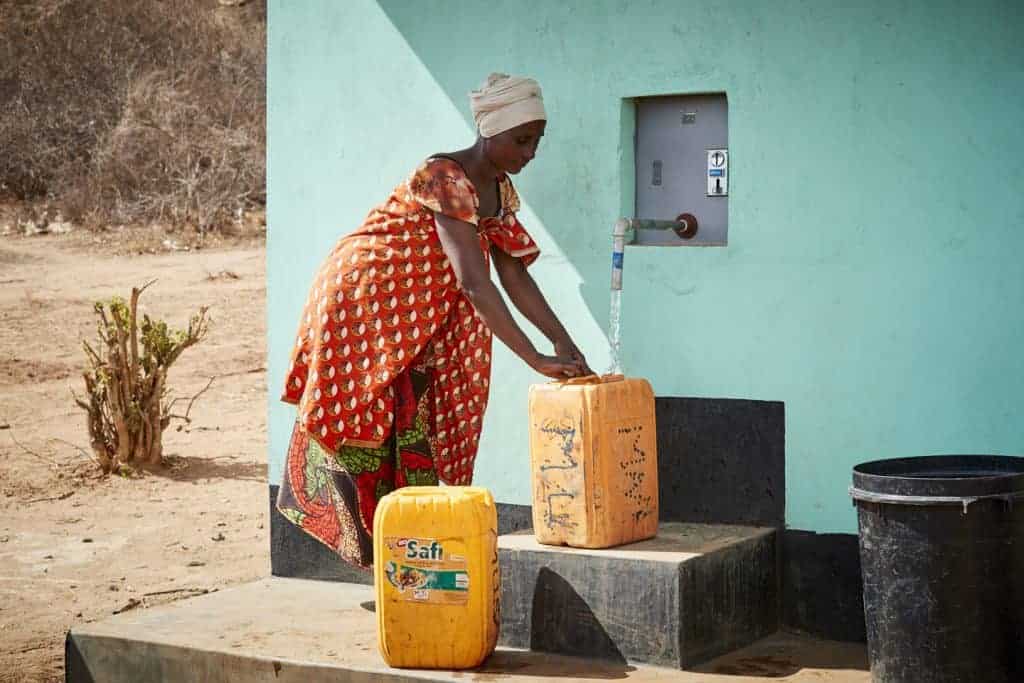 Technology and people
Said's ultimate goal is to scale up the project and roll it out in more areas. He not only wants to connect new water taps, but also mainly focuses on repairing and maintaining existing water taps.
The technology has now been proven and the challenges are mainly human: people must learn to use the dashboard and use a computer at all. Also, a machine where a coin has to be put in after which water comes out, many people are primarily a form of witchcraft.
For these reasons, every new water vending machine is accompanied by an extensive information campaign in collaboration with the local population.
Crowdfunding and scaling up
To realize the financing of the first Water Vending Machine, Said started a crowdfunding campaign together with our executive partner Simavi. Together they raised a large part of the budget and Made Blue decided to invest the remaining part so that the project could be started.
An explicit part of the second phase of this project was an investigation with a local consultant into the possibilities to further scale up this project. That research could only start with our contribution.
We are now indeed ready to scale up in 2021: to Uganda. We will start a brand new project over there with new innovations.
Latest updates of this project