The 100 million club
More than 400 ambassadors already contribute to our mission: clean drinking water for everyone. We are of course happy with every contribution, but a few ambassadors from the very beginning can now call themselves members of the 100 million club. They each donated more than 100 million liters of clean drinking water in developing countries!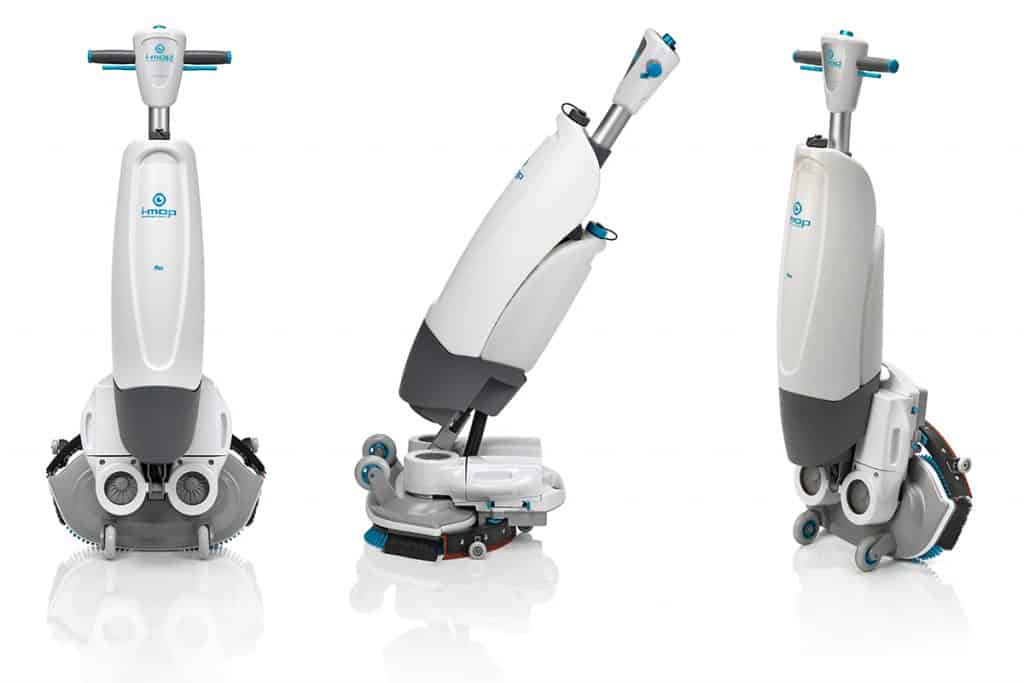 i-team
i-Team Global zorgde met haar innovatieve schoonmaakmachines voor een flinke waterbesparing ten opzichte van de traditionele dweil en emmer die voor kleine ruimtes vaak nog ingezet worden. Het water dat toch nog gebruikt wordt, komt als schoon drinkwater weer beschikbaar via Made Blue. De machines worden inmiddels wereldwijd ingezet en leveren daarmee een flinke bijdrage aan onze missie.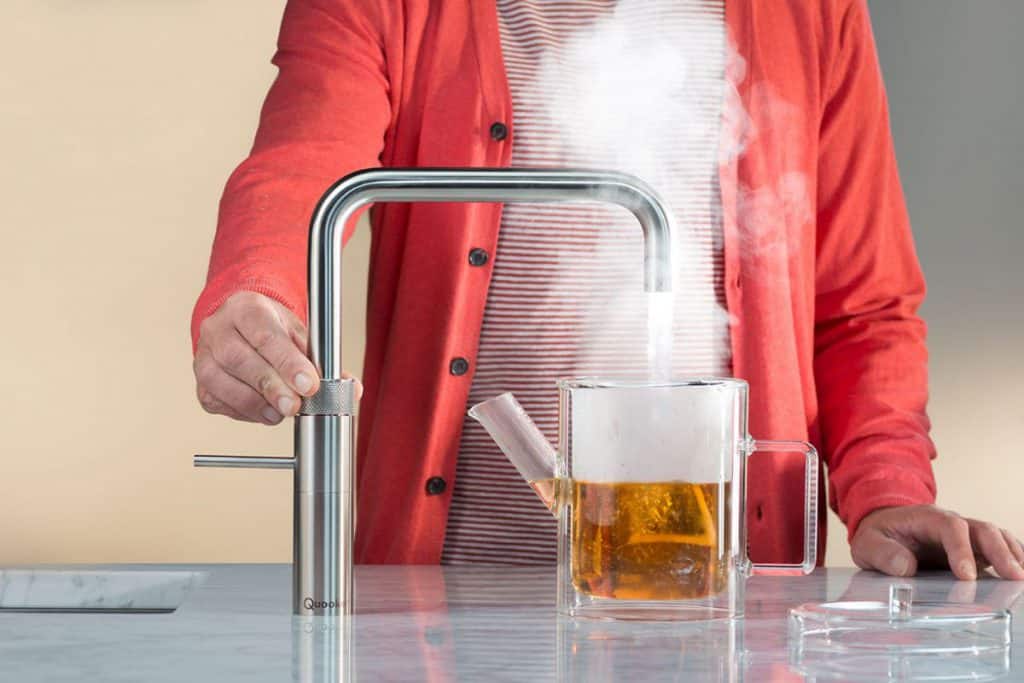 Quooker
Did you know that each Quooker COMBI provides water savings of 4,200 litres per year? This is because hot water in the kitchen no longer has to come all the way from the attic. This not only saves water, but also a lot of gas and therefore CO2. Quooker already opted in 2015 to convert the saved water into clean drinking water through our water projects. That has resulted in a multiple of 100 million litres!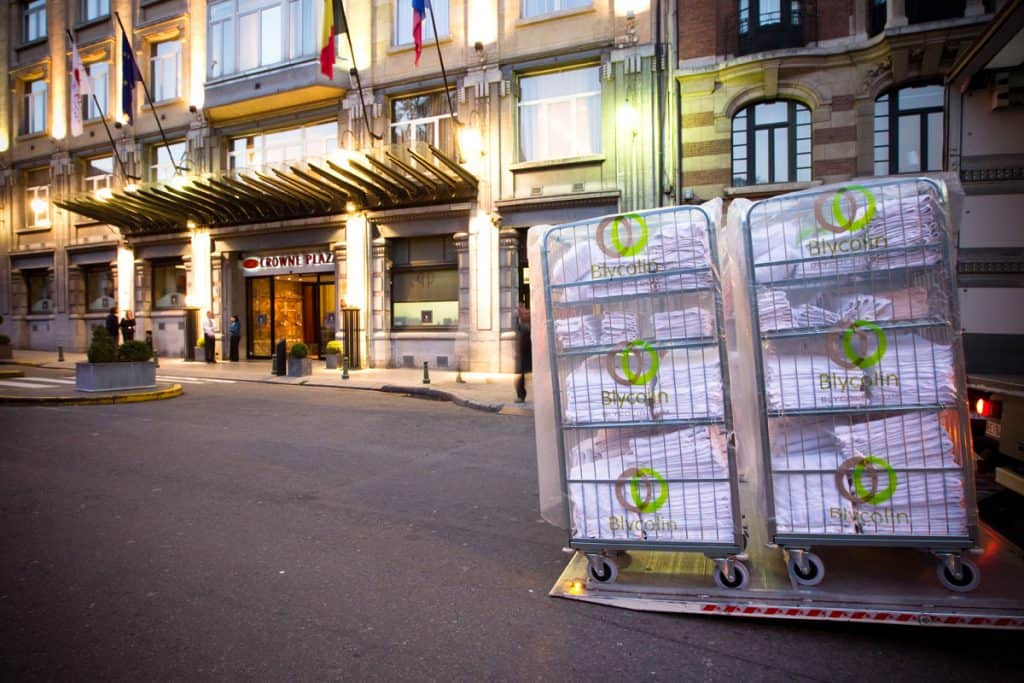 Blycolin
Blycolin has been an ambassador from the very beginning. The leading specialist in linen service for the hospitality industry, with more than 150 (partner) laundries, helps the customer with everything that has to do with linen. In collaboration with Made Blue, Blycolin mirrors the water it consumes directly in its own laundries. This year Blycolin reached the milestone of no less than 100 million litres of clean drinking water. That means clean drinking water for 1,400 people for at least ten years!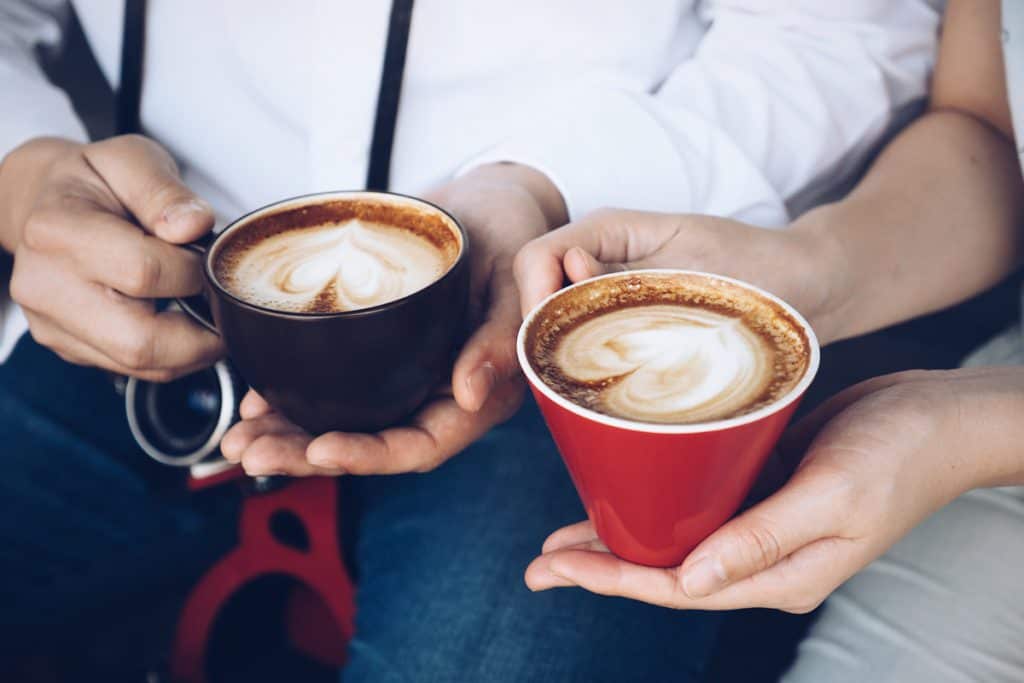 MAAS
MAAShas been donating since the start of Made Blue. Every consumption that flows through MAAS's many coffee machines ensures just as much clean drinking water in developing countries. The Made Blue concept fits seamlessly into MAAS' sustainable thinking. Transparent investment right at the source!
Did you know that MAAS can also supply a special edition Made Blue water cooler for your office?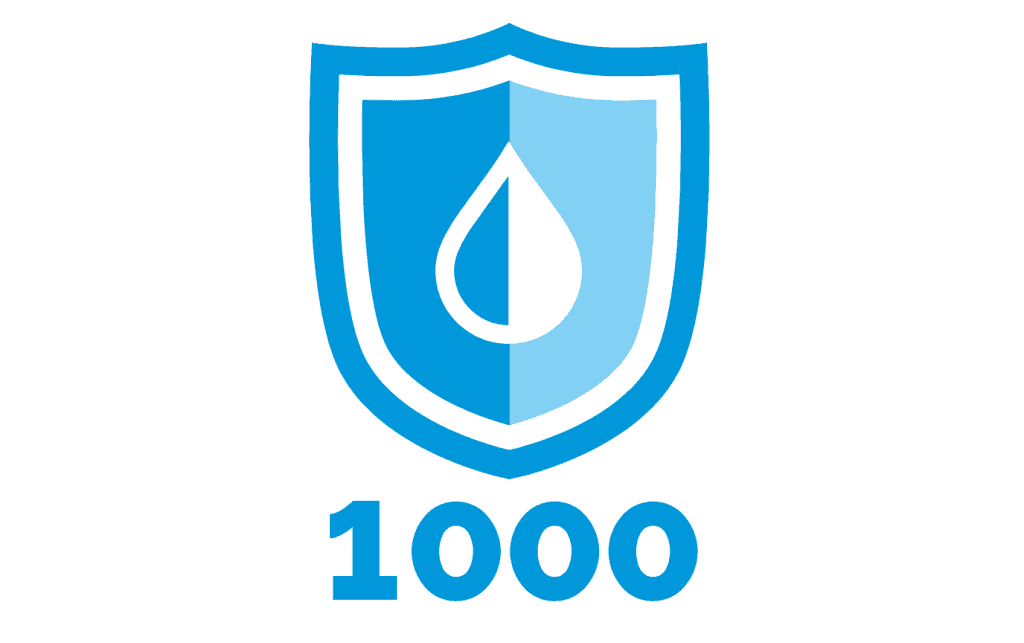 The 100 million club is getting bigger and bigger! We expect to be able to expand this list next year with the first ambassadors from the hospitality industry: Grand Hotel Huis ter Duin and Theatre de Meervaart! But also Movenpick has been donating for years the water that has been saved in the rooms of this hotel.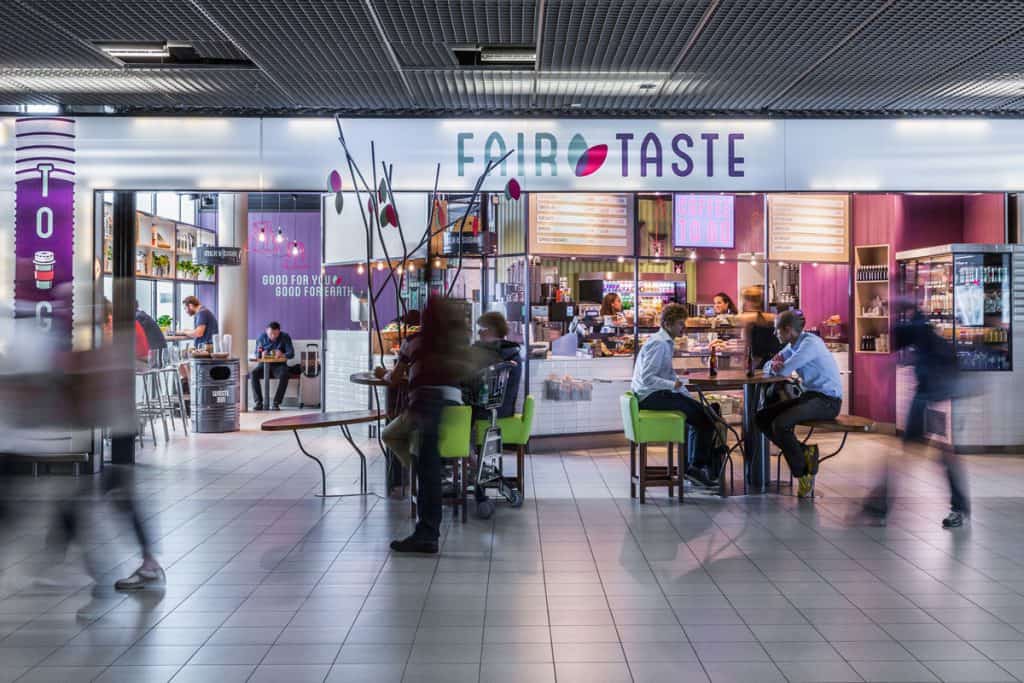 HMShost
HMSHost operates more than 70 restaurants and catering outlets at Schiphol, including Bread !, East bar & bites, Park Café, Dutch Kitchen & Bar and Bubbles Seafood & Wine Bar. All the water required for the production and consumption of the drinks served in these catering outlets is mirrored through Made Blue. If you are traveling via Schiphol, take a look at the screens in the Grab & Fly points to see the film we made together.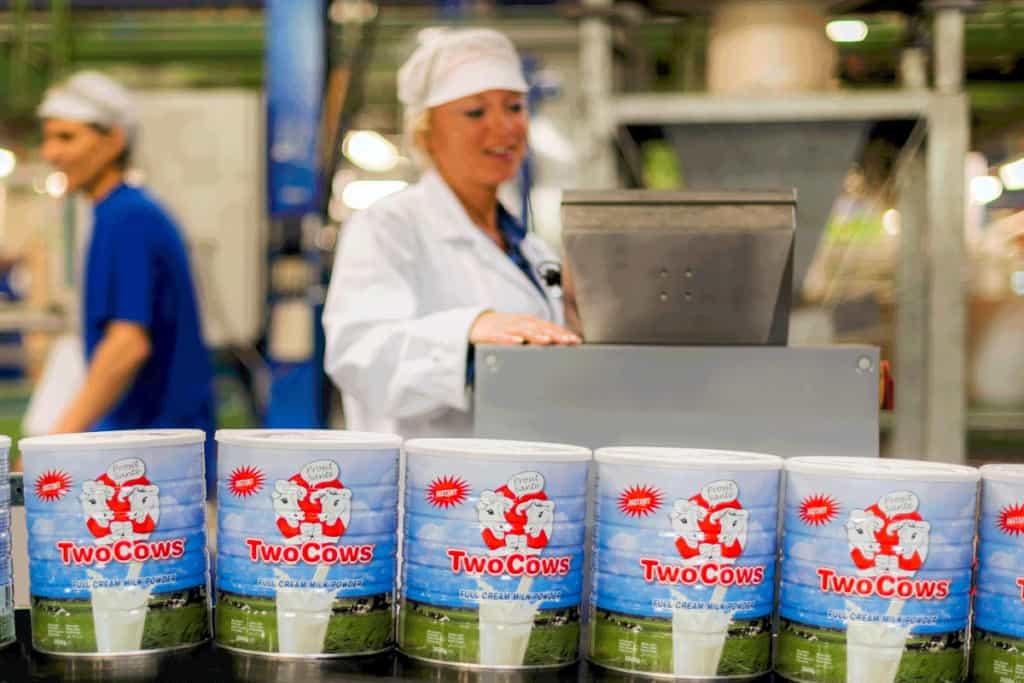 Vreugdenhil dairy foods
Vreugdenhil Dairy Foods produces milk powder and sells it worldwide. The water that Vreugdenhil extracts from the milk in the Netherlands to make that milk powder is mirrored in the countries where the milk powder is sold and where there is great water stress. For example, Vreugdenhil not only supplies the milk holder, but also indirectly supplies the clean drinking water that is needed to make milk, which is no less than 175 million liters per year.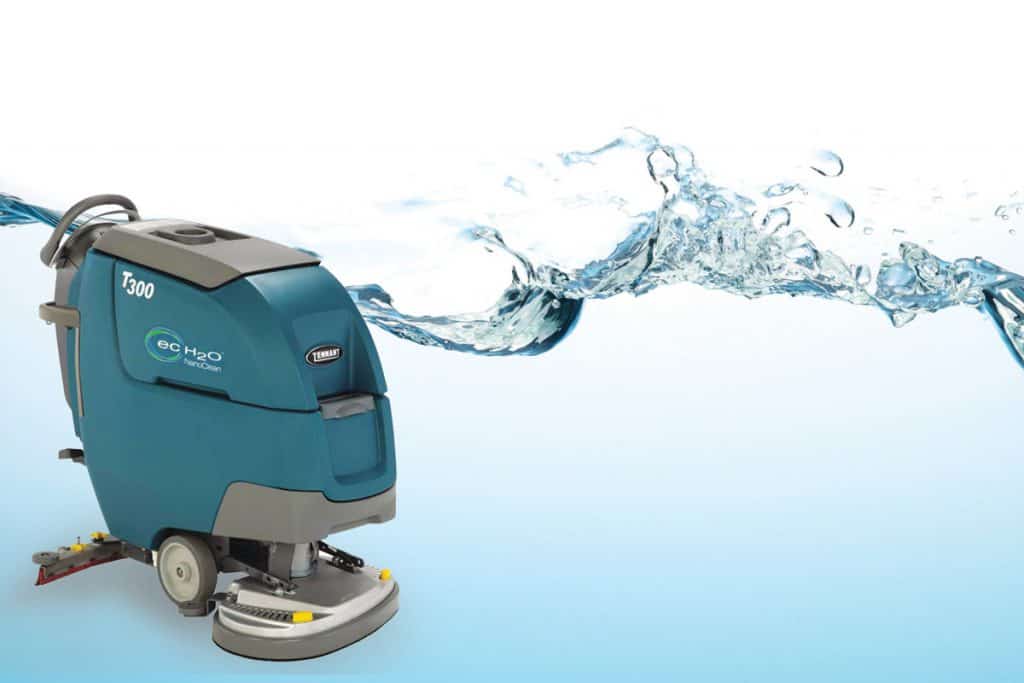 Tennant
Tennant is also a manufacturer of cleaning machines, but a size bigger. Tennant offers its customers the possibility to fully mirror the water consumption of the machines via Made Blue. For example, Tennant has been mirroring the water consumption of all machines used by Gom for years in collaboration with Gom.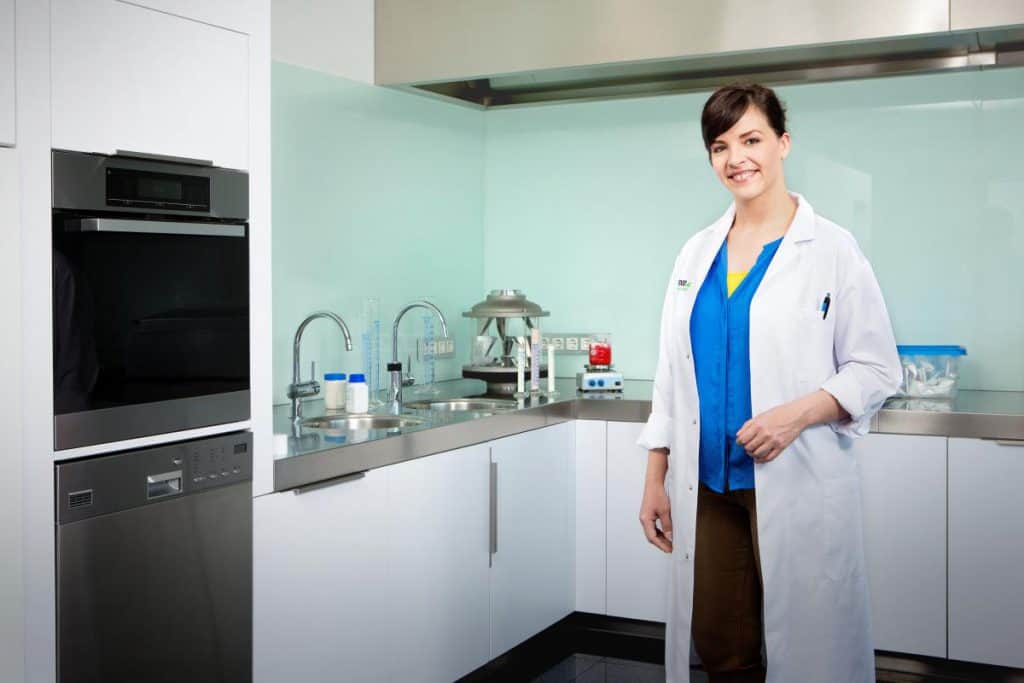 Interfood group
Interfood Group is one of the leading global dairy suppliers with a distribution of approximately 700,000 MT of dairy products per year. Interfood makes as much clean drinking water available as the water needed to dissolve Interfood's product volumes in West Africa. That has now become well over 100 million litres.
One litre for one litre
In our One litre for one litre program, we offer you the opportunity to mirror the water consumption – or the water savings – of your product, service or organization.
Together we calculate the consumption or saving and determine which donation is needed to realize the same number of litres of clean drinking water in developing countries, guaranteed and certified.
---
May be you want to read these updates too:
i-did shows the impact of textiles via Made Blue
i-did gives used textiles a second life, saving a lot of water that is converted into clean drinking water via Made Blue.
Read more
Hygiene solutions by our ambassadors
The Corona crisis also speeds up development and innovation, as is demonstrated by some of our ambassadors. We list a few examples.
Read more