Deposits for clean drinking water at Schiphol Airport
Deposits for clean drinking water at Schiphol Airport
Since this summer, there are more than 70 bins at Schiphol in which you can donate your PET bottle for drinking water. Our ambassador HMSHost took the initiative for this and worked it out together with Schiphol. There's more to it than you think…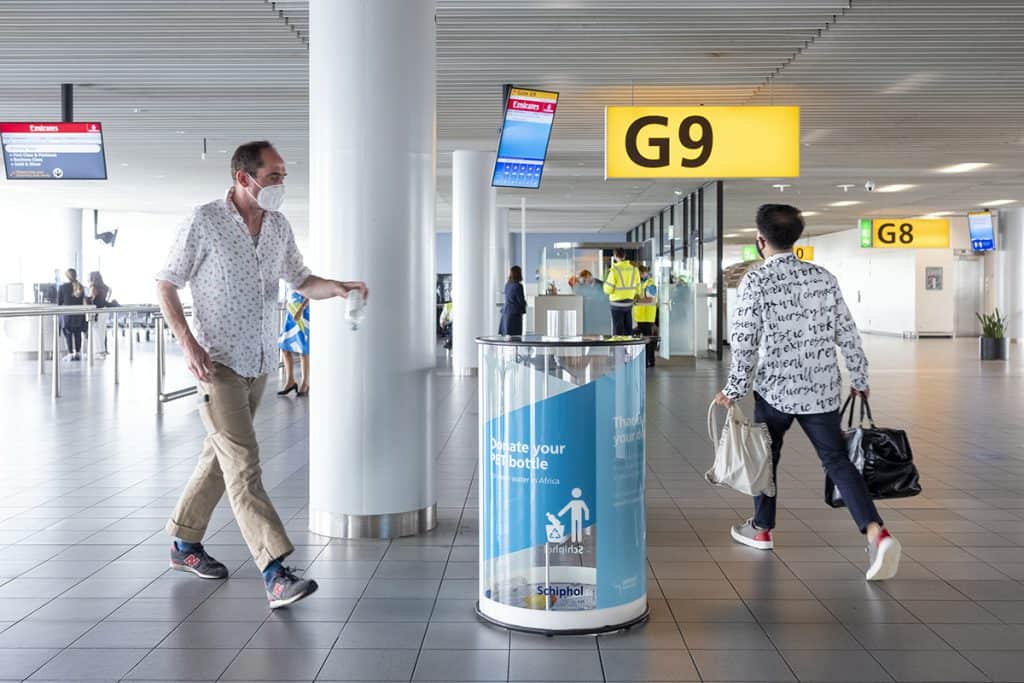 1 Bottle is 500 litres
From 1 July 2021, there will be a € 0.15 deposit on small plastic bottles and they may no longer be thrown away with plastic waste or residual waste.
Quite a few PET bottles are offered at Schiphol and many travelers want to dispose of these before their trip without having to go to a checkout. That is why more than 70 donation bins have been placed.
Each PET bottle collected in this way provides 500 liters of clean drinking water via Made Blue. So that's 1000 times the content. This is possible through the proceeds of the deposit on the bottles.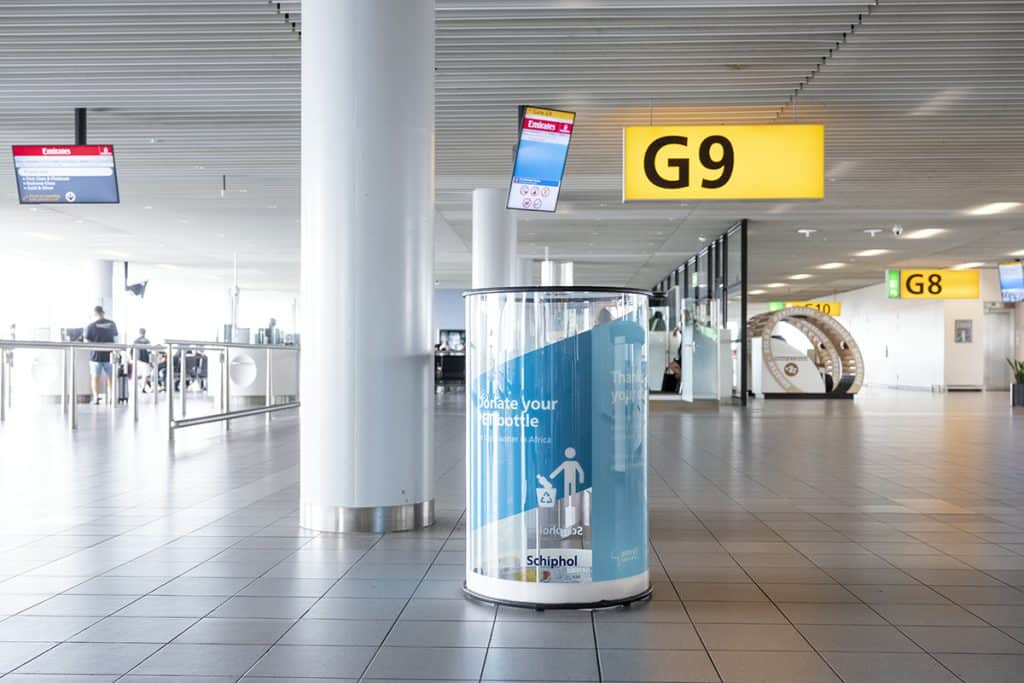 There's a lot to consider
On the piers, at larger catering establishments, at the security checkpoint and at the larger office locations, there are dozens of donation bins where travelers can put their empty bottles in.
The special collection bins are made from recycled PET and printed with sustainable ink. In addition to the dozens of donation bins in the terminal, the donation bins are placed in a number of offices at and around the airport by Vermaat Catering.
HMSHost ensures that the bottles are returned to the chain and that involves a lot of logistics. It also appears that in some places a lot of other waste ends up in the bins.
Conversely, many PET bottles also end up in plastic waste. Waste processor Suez has decided to filter it out on the sorting belt and also donate it.
A lot of PET bottles are thrown away in the terminal and we, together with HMSHost International and Vermaat, are happy to contribute as a voluntary collection location to high-quality recycling of these bottles. This also fits in with our ambition to be a waste-free airport by 2030 and we also support drinking water projects in Ethiopia.
Mike Boks, Food & Beverage Manager bij Amsterdam Airport Schiphol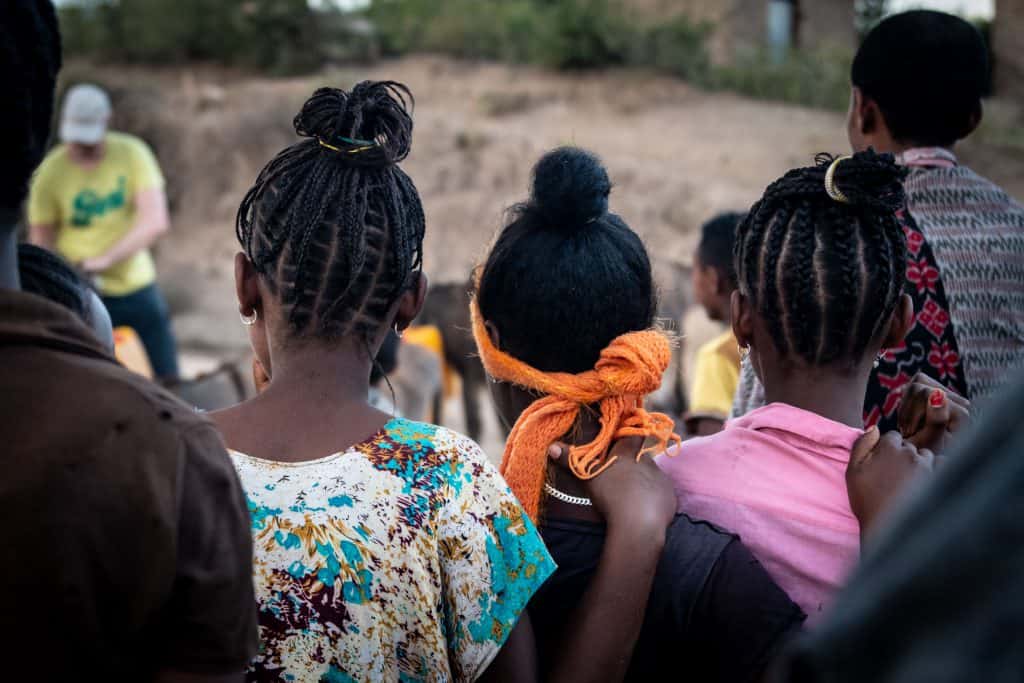 Amref Flying Doctors
Amref Flying Doctors has been a permanent partner of Schiphol for a number of years. That is why we are collaborating with Amref on this initiative and are investing the proceeds in our latest project in which we are also collaborating with Amref: WASH in and around schools.
In that project we focus on schools where we install clean drinking water and sanitary facilities so that girls in particular can go to school more often.
Each school will also have a kiosk on the outside so that the neighborhood can also benefit from the facilities, fetch water and buy soap, for example.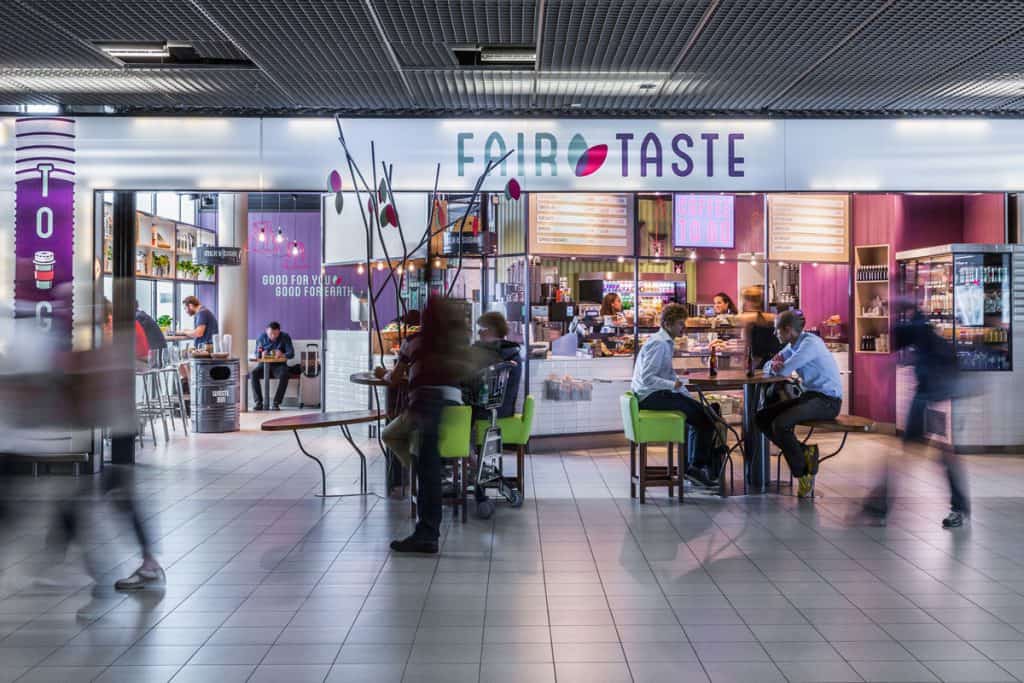 Schiphol Made Blue
Schiphol is of course already quite blue because of KLM, but did you know that Schiphol is becoming increasingly blue? That's because of all our ambassadors who are active here:
HMSHost operates more than 70 restaurants and catering outlets at Schiphol. The water required for the production and consumption of all drinks there is mirrored via Made Blue, which is an average of 4 liters per drink.
At Schiphol you will also find Up To Do Good: a sustainable store full of beautiful products from charities, including our carafes. You can also drink a glass of Made Blue Water if you want.
Cleaning at Schiphol is in the hands of Hago, one of the subsidiaries of Vebego and an ambassador for our One litre for one litre program for many years. They work with the cleaning machines of Tennant, also ambassador. And we can go on like this for a long time…
Contribute too?
Do you also want to help us with our mission: clean drinking water for everyone?
There are more ways than you think…
---
May be you want to read these updates too:
We already invested € 1,000,000!
After five years we can proudly announce that we have already invested 1 million in drinking water and we will double that in the short term.
Read more
How are things now in Dembiya, Ethiopia?
It has been two years since we completed our project in Dembiya, Ethiopia. How is it there now? And what about other projects?
Read more