We already invested € 1,000,000!
We already invested €1,000,000.-
Big Blue news! After five years, we are proud to announce that we have now invested €1,000,000 in our drinking water projects in developing countries.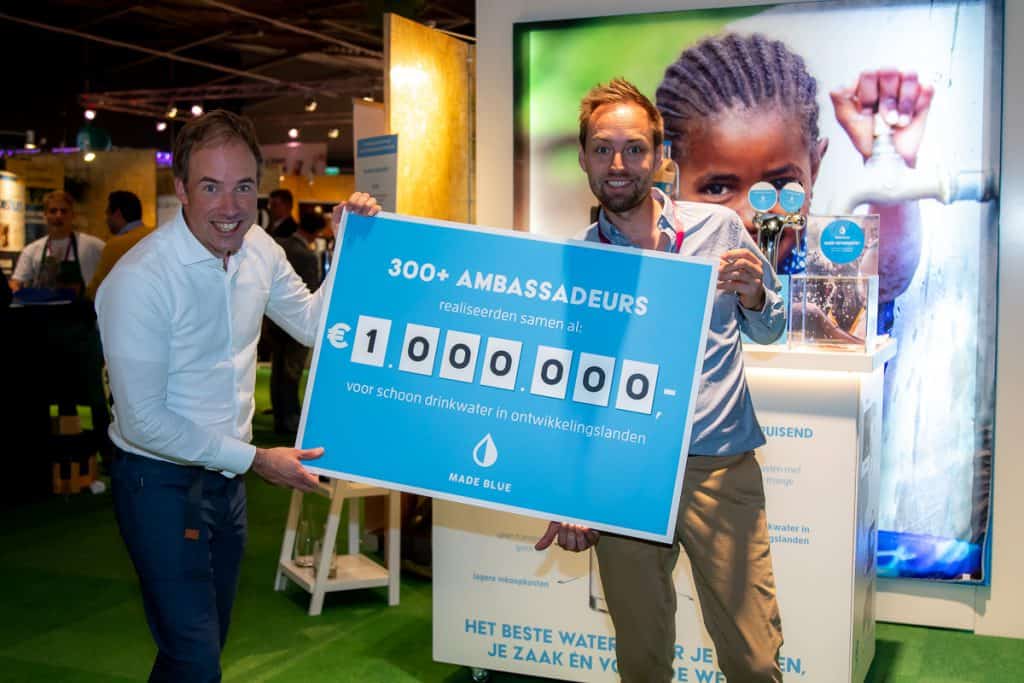 1 million euros
That is a considerable amount and with it we can already provide 75,000 people with access to clean drinking water for at least 10 years or longer.
That's a fantastic result after five years of hard work in our programs One litre for one litre and The best water for the world.
But we're growing fast, so the next million will only take us two years!
With this we provide more than 75,000 people with clean drinking water for at least ten years.
Machiel van Dooren, co-founder
Thank you!
We would of course never have been able to reach this milestone without the support of all our ambassadors! That's why we thank all our ambassadors with this video message from Machiel.
What can you do?
Do you want to help us invest the next million as quickly as possible? You can do so in more ways than you think!

For example, by becoming an ambassador with your company, by donating yourself, by shopping at one of our ambassadors or by eating out at more than 350 restaurants…
---
May be you want to read these updates too:
How are things now in Dembiya, Ethiopia?
It has been two years since we completed our project in Dembiya, Ethiopia. How is it there now? And what about other projects?
Read more
100,000 people
We have already been able to give more than 100,000 people access to clean drinking water! How much is that actually? And how can we be so sure?
Read more