How are things now in Dembiya, Ethiopia?
How are things now in Dembiya, Ethiopia?
It has been two years since we completed our project in Dembiya, Ethiopia. Through our local partner World Vision Ethiopia we asked what it is like there now. Is everything still working as it should?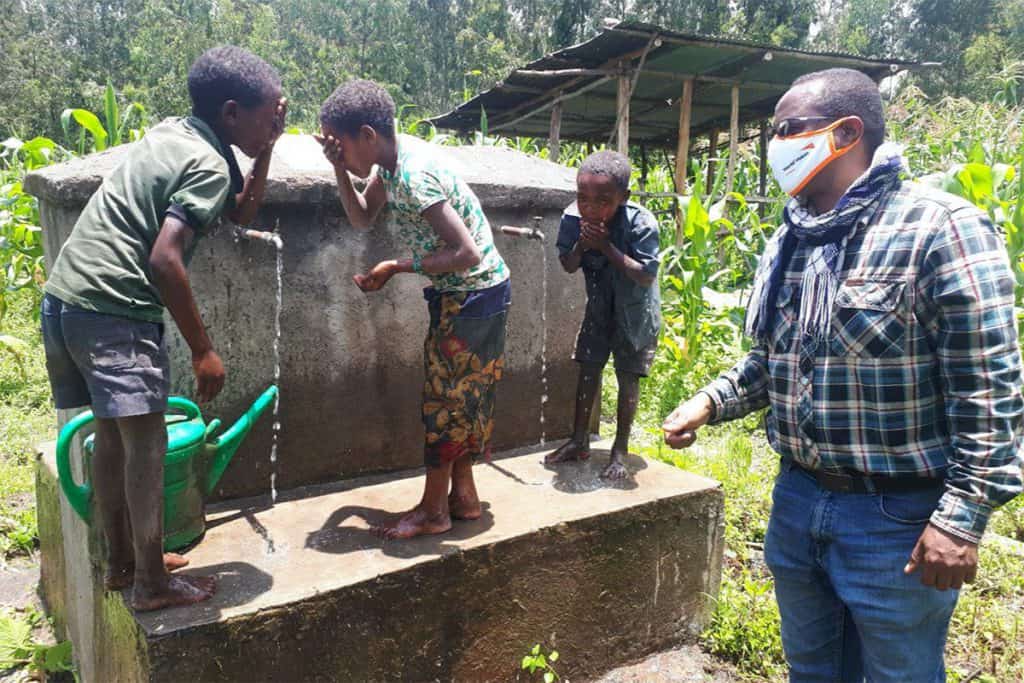 Solar panels
The project in Dembiya involved drilling and developing a deep well, a water storage system to generate water pressure and a network of public tapping points.
We are pleased that the water system is still functioning well and that all tapping points – in the community, school and hospital – are still being used satisfactorily.
There have been some challenges in the field of maintenance, but fortunately these have been resolved. Solar panels have now been installed instead of the temporary generator!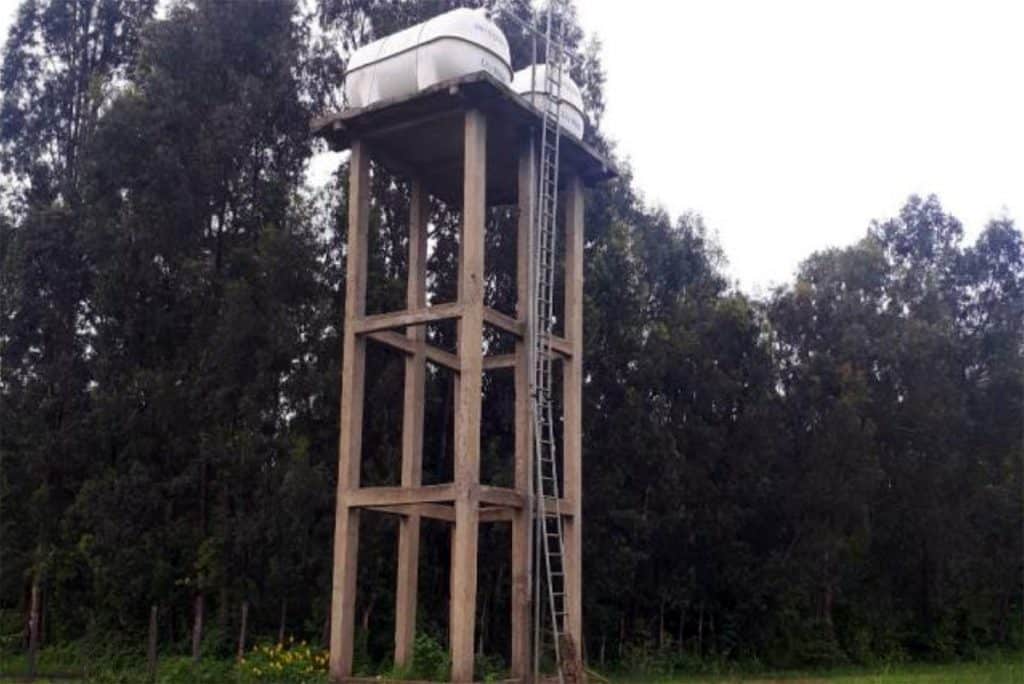 UITDAGINGEN
During the project 750 latrines were repaired and 145 new ones built in Guramba and surrounding villages. In addition, various awareness campaigns were carried out in collaboration with the local government.
However, the follow-up of the information activities and the sustainability of sanitation appear to be difficult. This has to do with the fact that at the national level and therefore the project area – out of all the challenges in Ethiopia – water and sanitation have not been chosen as a priority.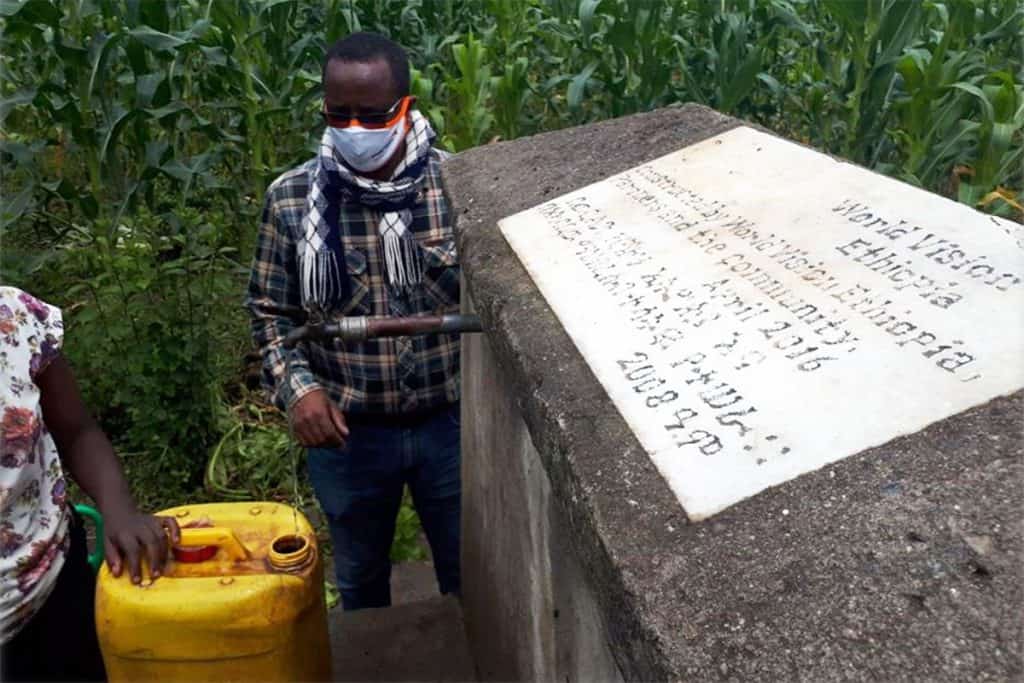 OPEN DEFECATION FREE
There is therefore little to say at the moment about the status of the latrines and the current 'hygiene behavior' of the community. What undoubtedly remains very beautiful and valuable is that during the project period many different awareness activities took place and villages were declared ODF (Open Defecation Free).
This result has been achieved in any case. Hopefully, the effect of this will continue to ebb and the still active WASH committees will also contribute to lasting positive behavioral change and associated health effects.
What about projects in general?
We are confident that the investments in Dembiya will have an effect for a long time to come as we have also worked on permanent behavioral change. But what can we say about water projects in general? For example, how many water supplies are still active 20 years later? Is anything known about that?
Yes! In 2015, The Water Institute at the University of North Carolina, together with the international organization Water and Sanitation for Africa, published the results of an independent study examining the long-term functioning of water sources. The conclusion is that having an identifiable water committee, trained pump repair technicians with access to tools and spare parts, and charging a fee for use of the water were associated with the continued functionality of water points.
The study found that, overall, the functionality of water sources decreased over time; however, thanks to the aforementioned local investments, the functionality of World Vision-installed sources did not decrease significantly with age, even when these sources were over 20 years old. This underlines why we always do more than only providing a water source!
---
May be you want to read these updates too:
We already invested € 1,000,000!
After five years we can proudly announce that we have already invested 1 million in drinking water and we will double that in the short term.
Read more
100,000 people
We have already been able to give more than 100,000 people access to clean drinking water! How much is that actually? And how can we be so sure?
Read more