COVID-19: how is Africa coping?
COVID-19:
how is Africa coping?
At Made Blue, despite the corona crisis, we continue to fulfill our mission as best as possible: access to clean drinking water and hygiene for everyone. Because today that is more important than ever. Imagine not being able to wash your hands at all at this moment…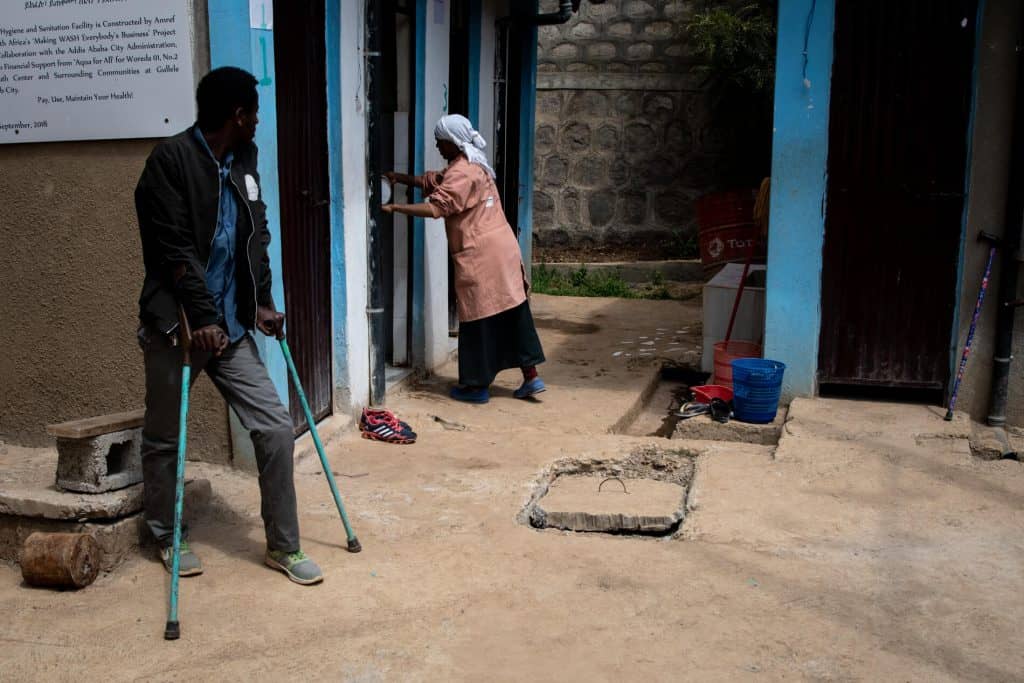 How are things in Africa now?
As it seems, Africa is not (yet) hit that hard by the Corona virus. But that may well be deceiving: sub-Sahara Africa lacks effective recording on how the virus is spreading. Reports of potentially hard-hit urban areas only occasionally make it to our news media, of course also because we are focussed on dealing with our own crisis in Europe.
In addition, in developing countries health systems in place are overall weak and only marginally equipped to step up in the fight against corona. 'Flatten the curve' therefore cannot really apply… and only be wished for. Let's hope for the virus not to peak in Africa at it did in Europe, and let's continue to work towards access to clean water and hygiene for all!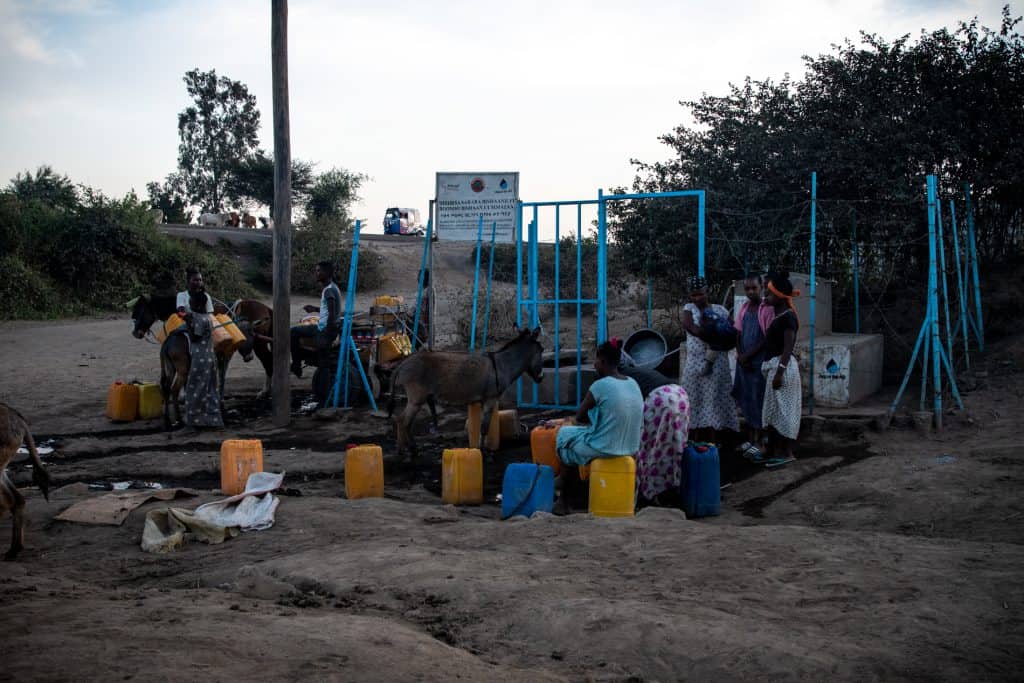 remedy worse than the disease?
Imposing a lockdown almost immediately leads to problems far worse than the issue being tried to solve. Areas where a curfew has been imposed see an increase in the number of cases where people can't get to a health professional in time, for example mothers giving birth 'outside office hours'.
In addition, in many developing countries most economic activity is conducted in the informal sector: people go out on the streets every day for making a living: a taxi ride, selling at a local market, providing services in town.
For those a lock-down means a direct lack of income. With no means for governments to impose generous countermeasures, a lockdown causes immediate and even worse problems.
How to prevent the virus from spreading if you don't even have access to clean water and hygiene?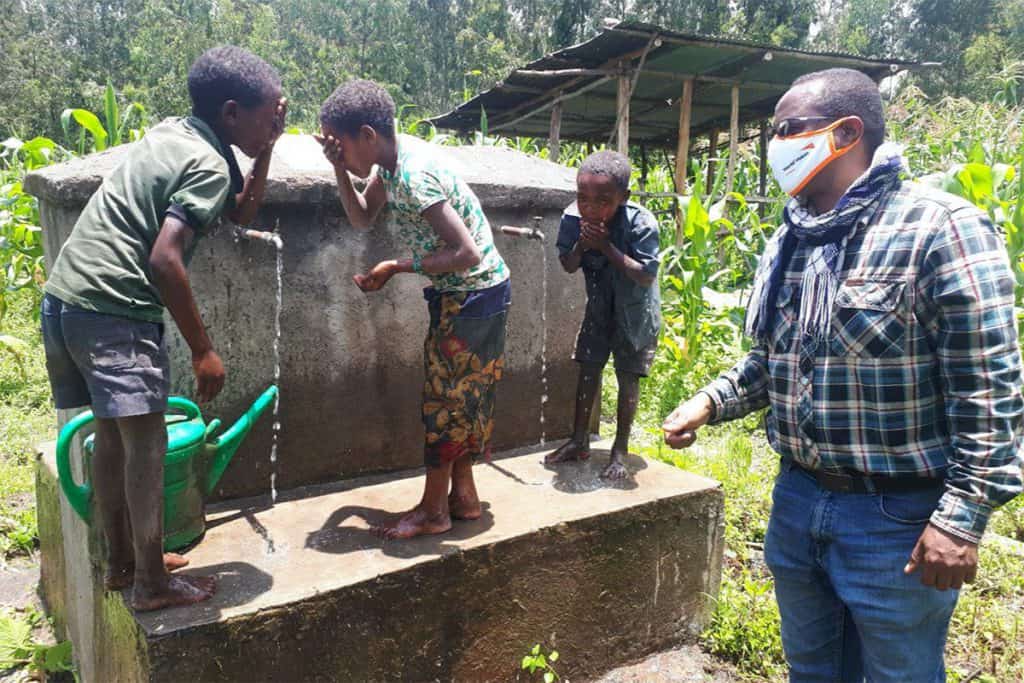 Side effects
It doesn't stop there. Affected areas are seeing a decline in the number of children, especially girls, going to schools. A new spike is expected in arranged child marriages and many fear practices such as female genital mutilation, long fought against by community health workers, will now find new ground as health systems remain weak and government is focussed on fighting this virus.
Positive side effects are also being reported: covid-19 makes people aware of the importance of hygiene and – where possible – they start washing hands more often. This also leads to a decrease in several other infectious diseases in these areas.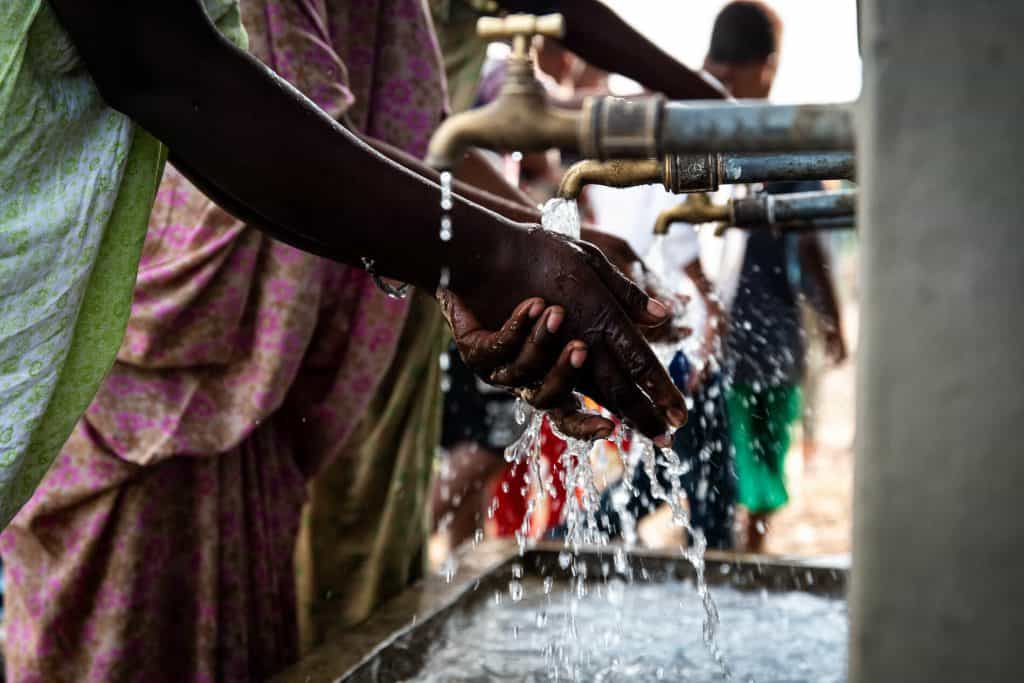 The power of water
In a situation where nearly 800 million people on earth have to walk for kilometres every day for access to (often polluted) water, it is a challenge making basic hygiene facilities such as hand washing stations and toilets accessible to all.
Together with our partners in Asia and Africa, we are continuing to work on access to clean drinking water for everyone: we are starting a new project in Vietnam, we scale up in Tanzania and work in Ethiopia in preparation to make the successful program in the slums of Addis Abeba, Adama and Awash also available in schools.
What can you do?
Do you want to help us invest the next million as quickly as possible? You can do so in more ways than you think…
---
May be you want to read these updates too:
We already invested € 1,000,000!
After five years we can proudly announce that we have already invested 1 million in drinking water and we will double that in the short term.
Read more
How are things now in Dembiya, Ethiopia?
It has been two years since we completed our project in Dembiya, Ethiopia. How is it there now? And what about other projects?
Read more