the best water
Filtered, chilled, still and sparkling: straight from a water dispenser into beautiful glassware or to-go bottles, custom designed or even pre-filled.
Made Blue water saves carbon emissions and (plastic) waste and ensures 1,000 times as much clean water being made available in developing countries: made blue water is the best water for you and for the world!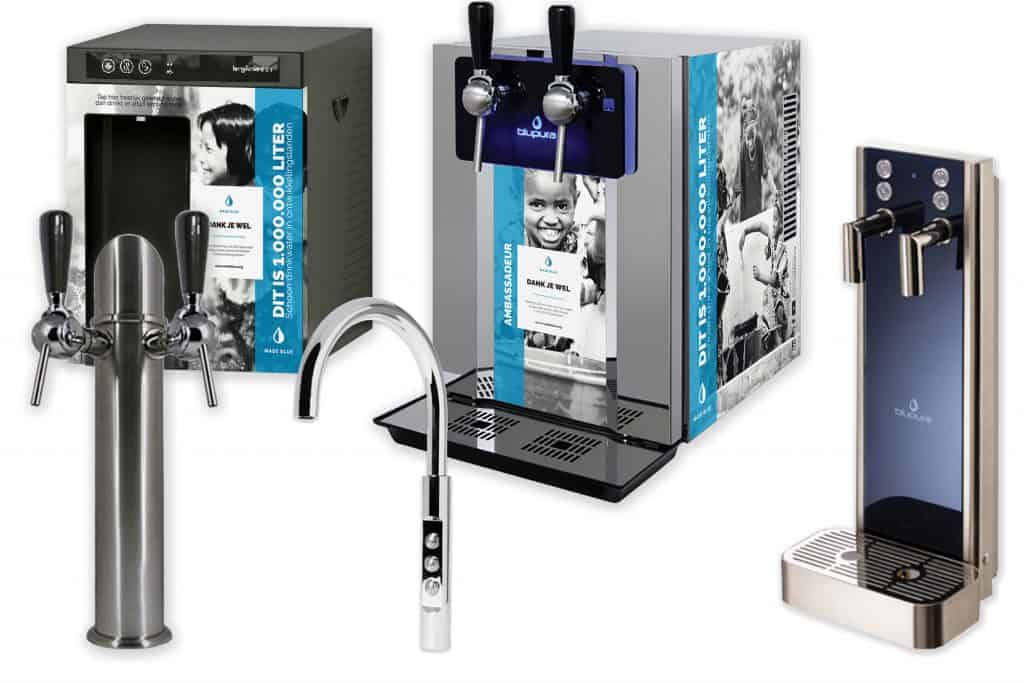 watertaps
Tap filtered, chilled, still and sparkling water from a water dispenser connected to the water main: delicious, sustainable and affordable.
We offer solutions for restaurants, hotels, offices and more: tailor-made equipment and glassware for each and every situation.
We always ensure 1,000 times as much clean water being made available in developing countries and supply communications materials to share the story.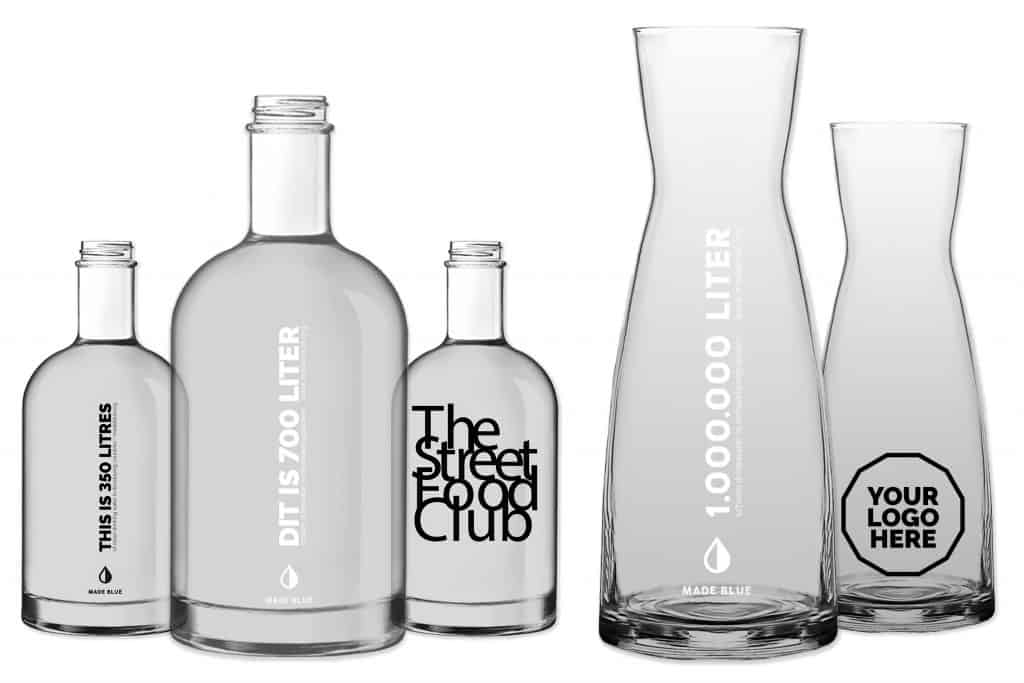 Glassware
Choose Made Blue signature glassware with distinctive print and unique message or opt for a custom design.
Serve your own water in beautiful glassware and impress your guests. Endless possibilities in design and print: guests will love the look, taste and story.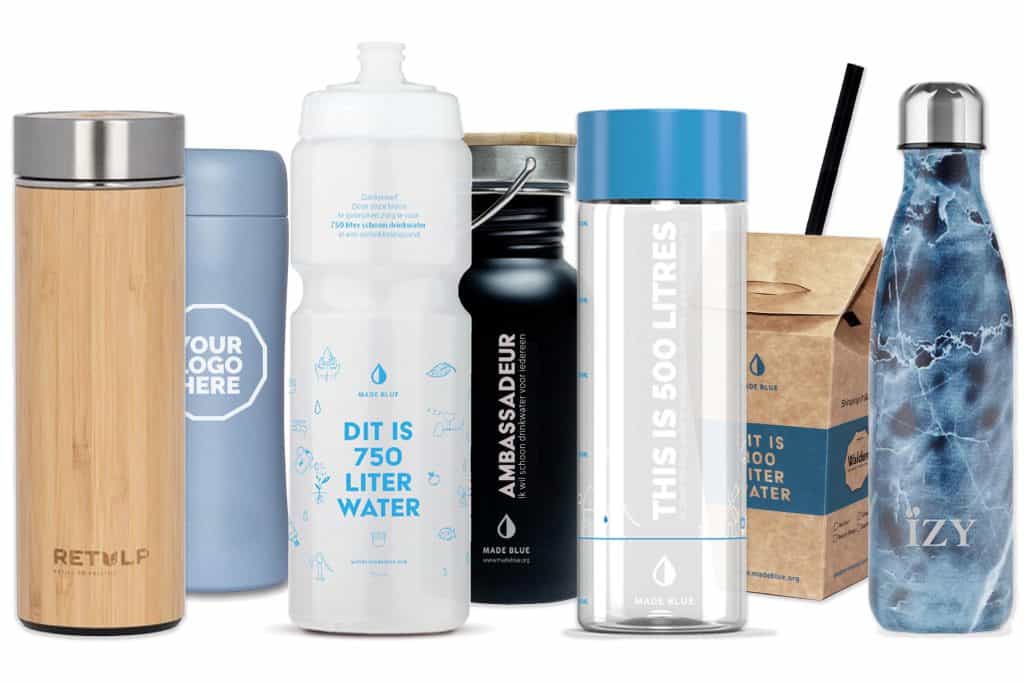 sustainable water bottles
Choose beautiful reusable sustainable bottles for enjoying water on the go. Check out some great examples made by made blue ambassadors: custom designed or insulated if you wish.
Great for handing out to co-workers and connections! All bottles ensure 1,000 times as much clean water being made available in developing countries.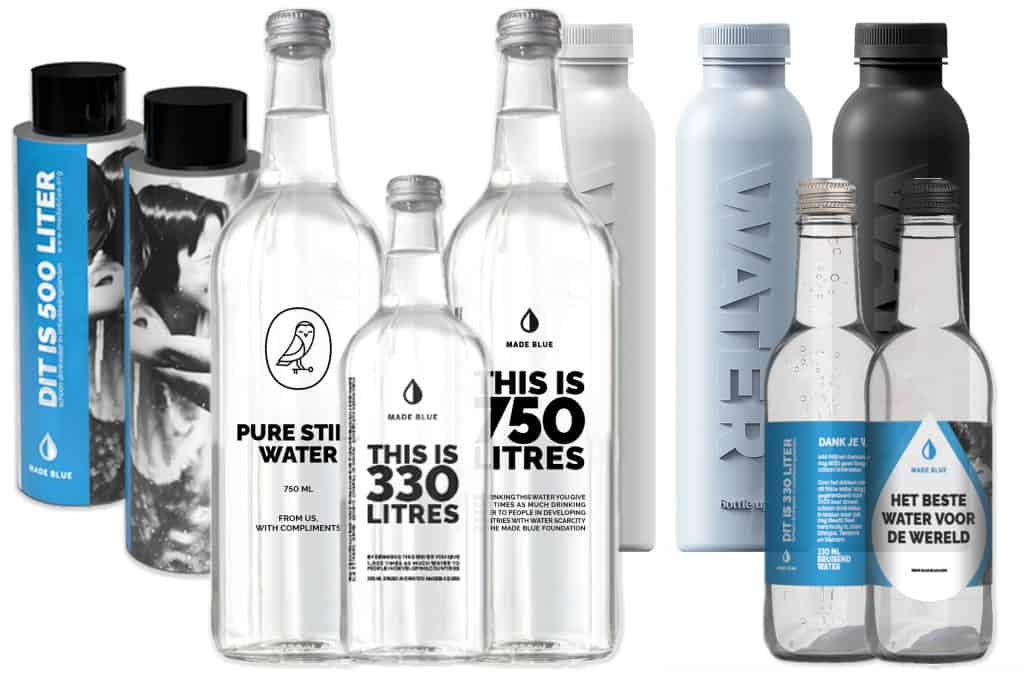 BOTTLED WATER
Looking for water to hand out in large quantities or at peak times? Have a look at our bottled water options.
Custom design print options are available as well: choose the solution that works best for you.
Guests respond rather enthusiastically and are willing to pay a fair price for made blue water: looking good, tasting great and with an impressive story to it.
communication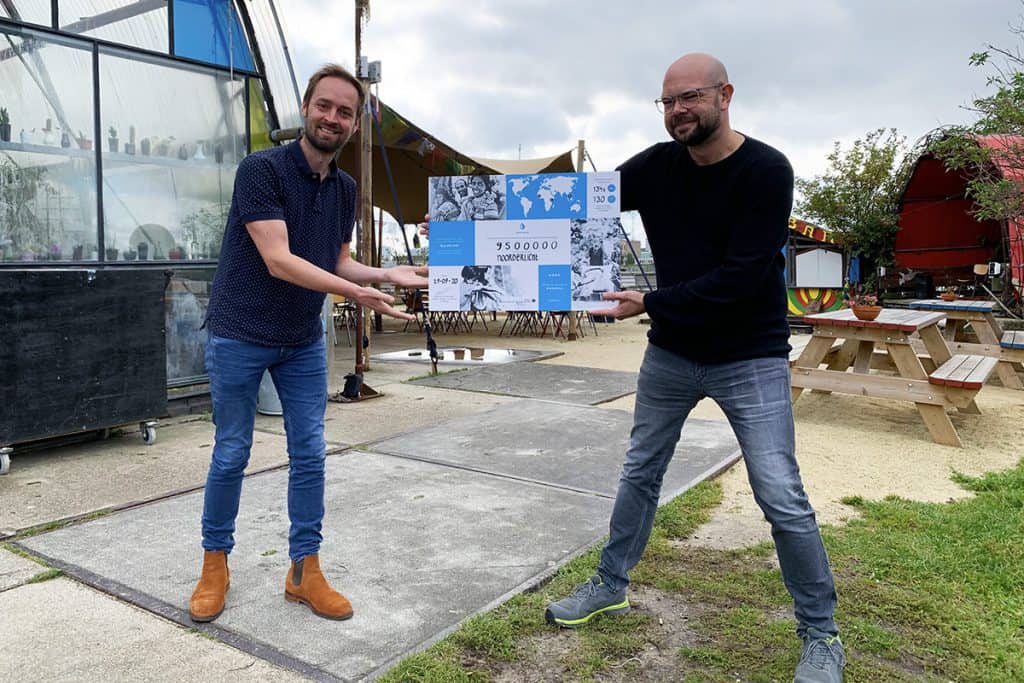 THE BEST WATER FOR THE WORLD?
At Made Blue we use to say our water is the best for the world. It sounds pretentious, but we're quite serious about it: even beating regular tap water.
Why join?
Soil
Gustavo van Soil of Amsterdam talks about their concept and why he chose to serve Made Blue water. "We are proud to participate in this network", he says in the interview, "and it fits perfectly to our sustainable strategy."
Now we have our own table water with a special message that guests are happy to pay for.
The Student Hotel
We visited The Student Hotel and spoke with Impact Manager Amber Westerborg about their vision for the future and how Made Blue fits within the concept.
CLEAN WATER FOR ALL
That's our mission and that is why the best water for the world ensures access to clean water in countries such as Ethiopia and Vietnam.