Why 'the best water for the world'
The best water for the world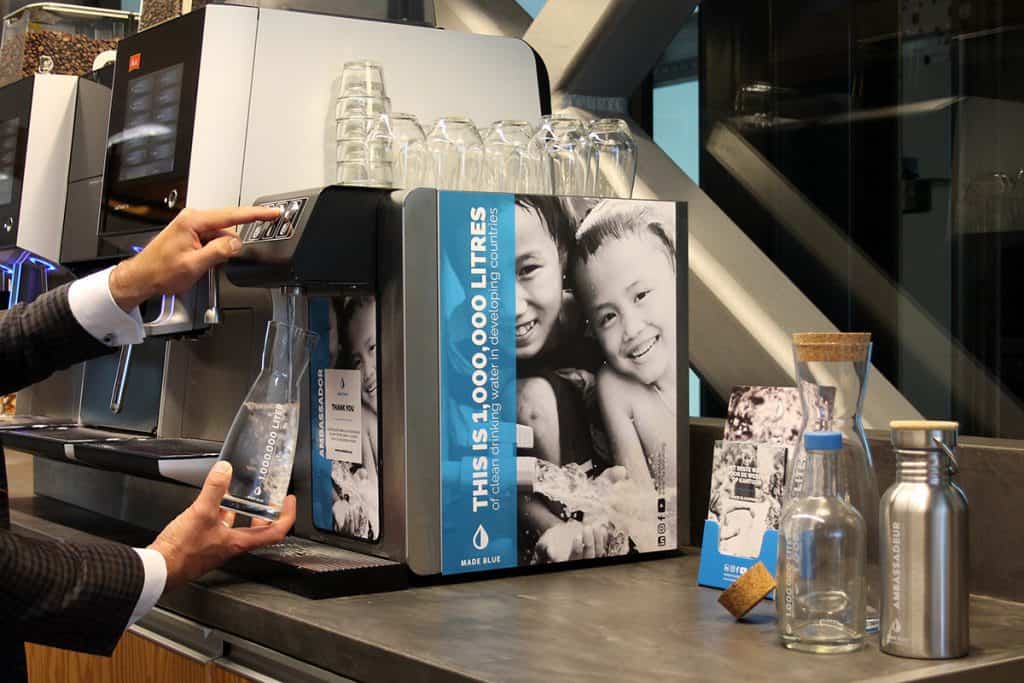 No transport or waste
made blue water is filtered, chilled, still and sparkling: straight from a water dispenser connected to the water main and into beautiful glassware or to-go bottles.
We offer tailor-made solutions for hotels, restaurants and at work, and also carry a range of sustainable water bottles for enjoying water on the go.
That is way more sustainable compared to bottles water as there's no more need for packaging or transport.
A product exists that's available at almost no cost and with limitless supply, yet we choose to buy it in supermarkets at 2,000 times the cost: bottled water.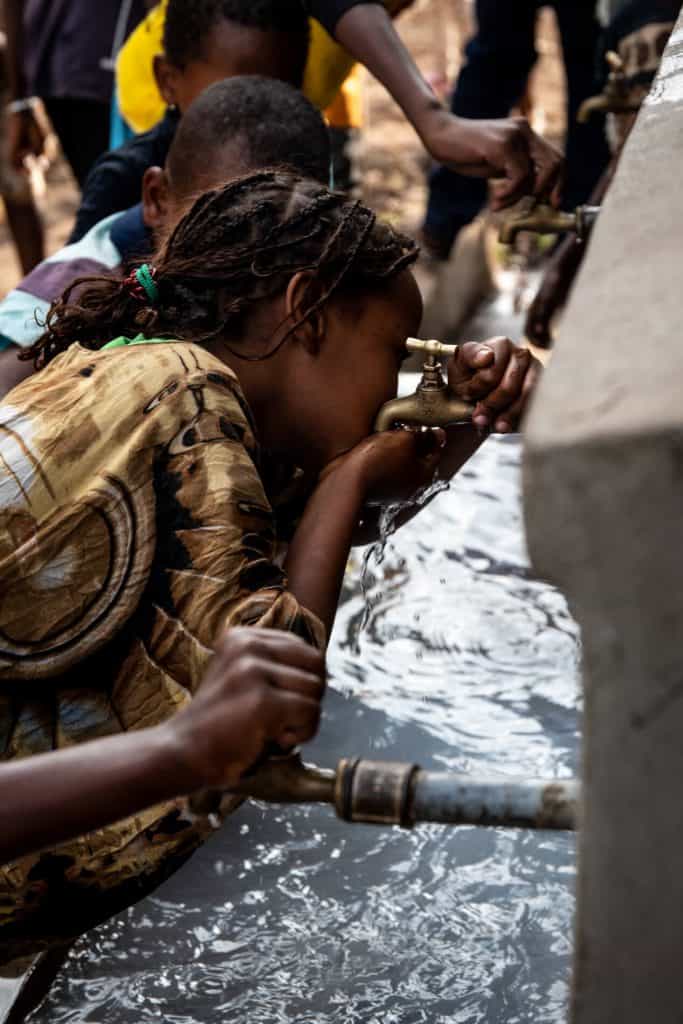 IMPACT
And that's not even all there's to it: made blue ensures 1,000 times as much clean water being made available to those in need, time and again. That sounds impressive and that's what it is.
Every litre of made blue water served means one thousand litres of clean water being made available elsewhere on the planet: keeping women and children from having to walk for water – on average about 6 kilometers a day.
Every litre of made blue water served ensures access to clean water and hygiene at school for one child for one entire school year. Our meter reading has now passed the 8 billion litre mark.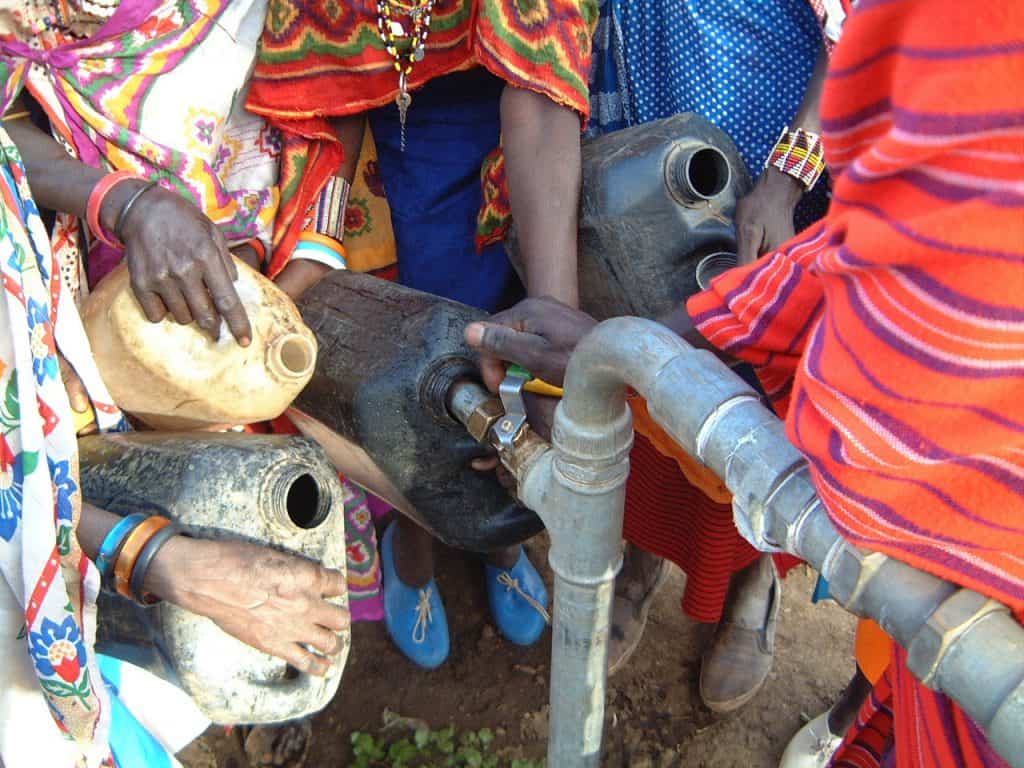 CO2 emission reduction
Many people living in developing countries need to boil polluted surface water prior to consumption, often over open fire. By creating access to clean water right away, the practice of boiling water on open fire is prevented. saving wood or coal burning and carbon emissions.
IRC determined a ceramic filter to save about 1,03 tons of CO2 per filter per year. With a filter typically generating about 73,000 litres of filtered water per household per year in a rural environment it is safe to say 1,000,000 litres of clean water made available saves about 13,74 tons of carbon emissions. About 50% of our water projects is located in rural areas.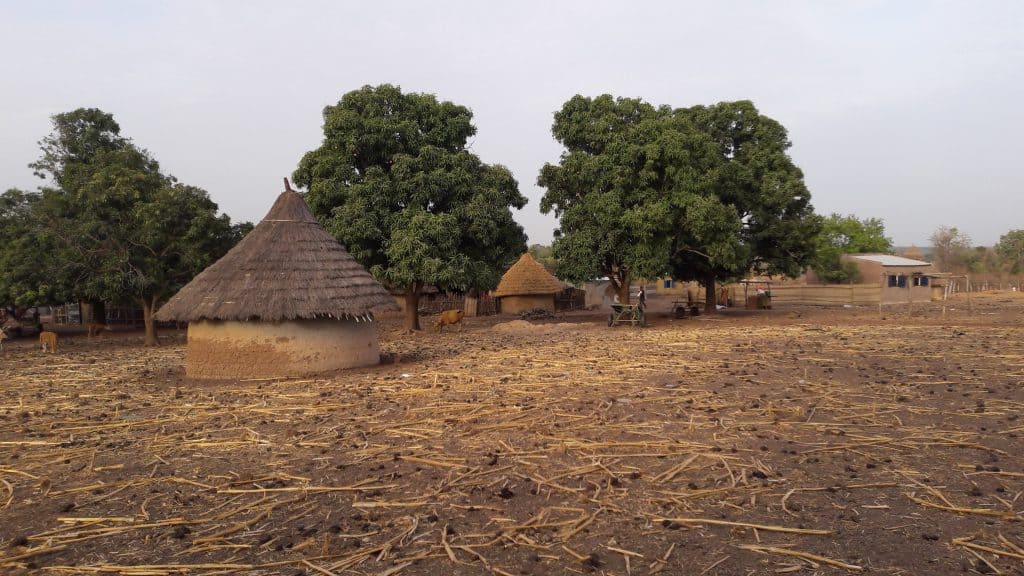 SAVING TREES
To bond 20 kgs of CO2, a tree has to grow for about a year. As our water projects prevent wood burning for boiling polluted surface water, it is safe to say 1,000 litres of clean water protects about one third of a tree.
However, wood is not always used for boiling water: bio mass or other (fossile) fues may as well be used. We therefor calculate with 15% of a tree being protected with every 1,000 litres of clean water generated.
In other words, a donation of 6,667 litres prevents a tree from being cut: a €2 donation makes that happen. That is way more affordable compared to investments in carbon credits.
1.000

litres

water in developing countries
+
7

kg

avoided CO2-emissions
+
500
plastic bottles or bags prevented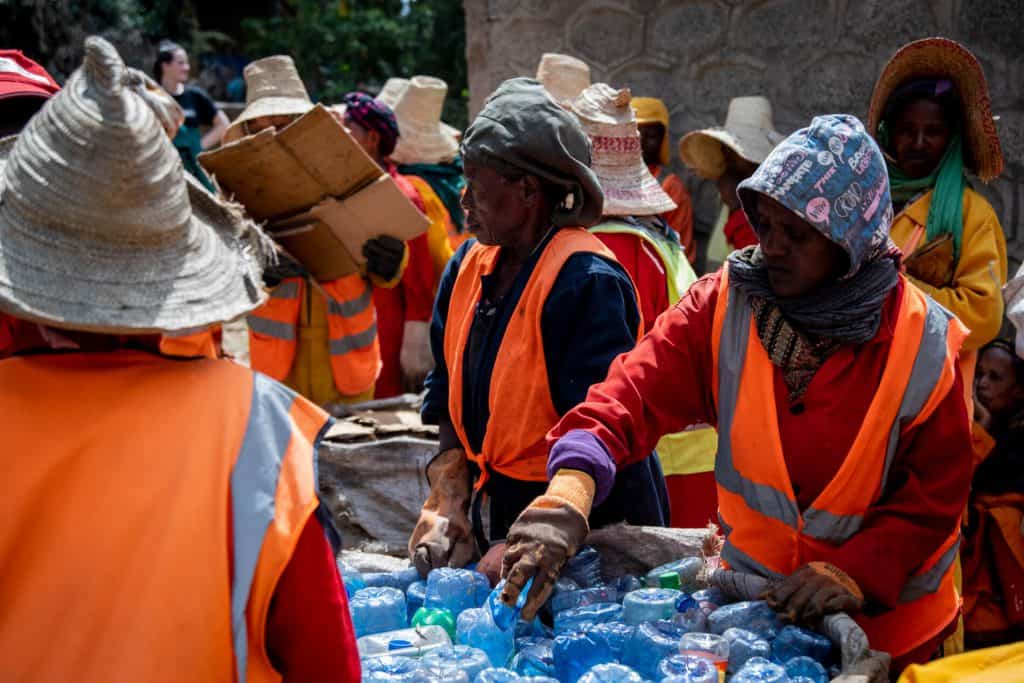 plastic
Our water projects prevent lots of plastic waste in developing countries as well. In urban slum areas, people tend to buy small quantities of clean water, packed in plastic bottles or small plastic bags.
Plastic packaging that eventually ends up on the streets and being washed away towards rivers: ending up as plastic soup in our oceans. Direct access to clean water in slum areas is a direct contribution to diminishing use of plastic packaging and thus plastic waste.
Every litre of clean water generated prevents a plastic bottle of water or bag being tossed. As about 50% of our work is done in urban slum areas and most bottled water is distributed in even smaller plastic packaging, we account for 1,000 litres saving about 500 pieces of plastic waste.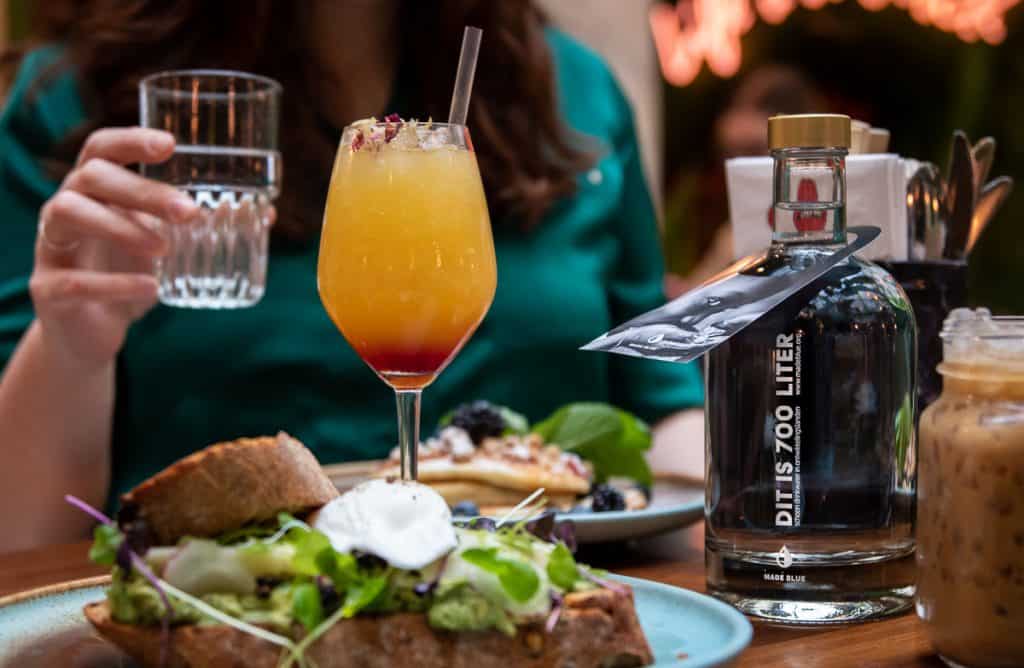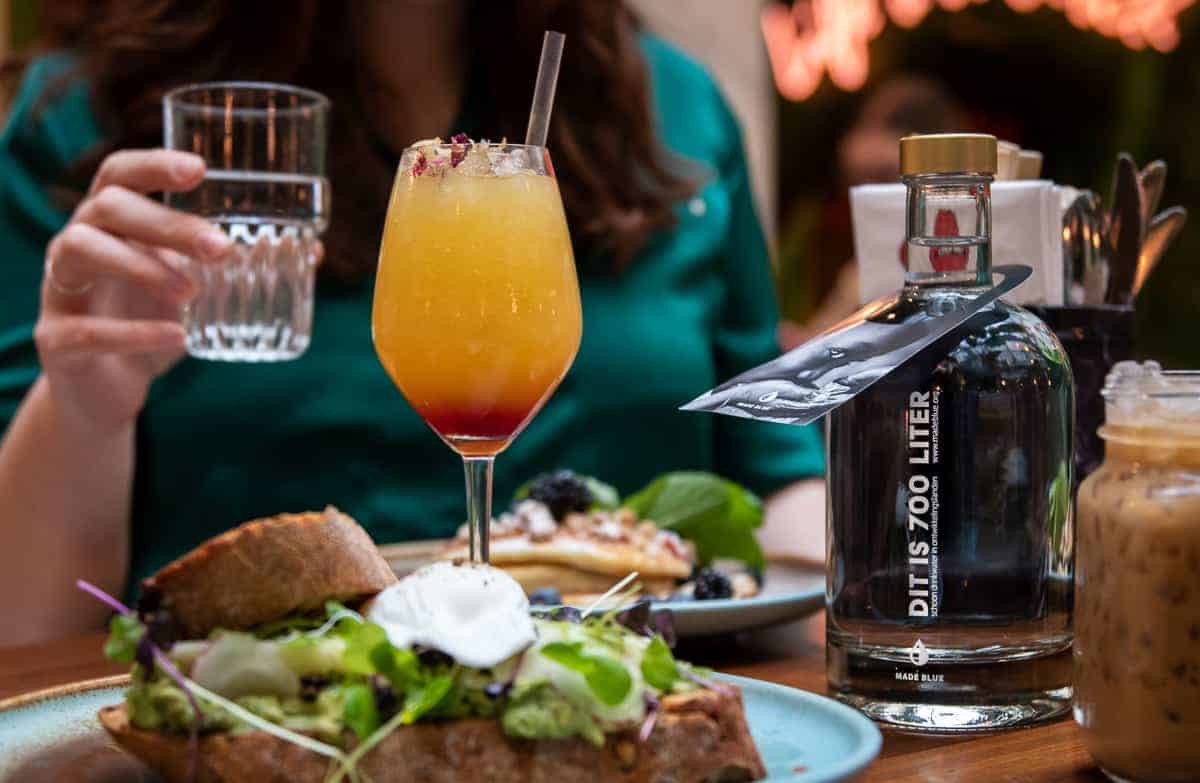 the most expensive water?
You'd say it takes a lot of money to make all this work. On the contrary: a €0,30 donation is all it takes to ensure 1,000 litres of clean water to be made available elsewhere.
Taking all options into account with respect to filtration, carbonization and even mineralization, bottled water is really something from the past. We offer affordable solutions to any situation.
Let's have a look how to serve the best water for the world at your place!
The best water for you
That's why we say we offer the best water for the world. It can be the best water for your guests and your business as well. We offer solutions for restaurants, hotels, offices and to go.
---
May be you want to read these updates too:
A water cooler reduces your operations with 60%
If you use a water cooler to tap your own water for your restaurant, it will save you a lot of time compared to serving factory bottled water: up to 60% according to our ambassadors.
Read more
How do you put water on the menu?
People are drinking more and more water, also with a flavour. But how do you put it on the menu attractively and with enough margin?
Read more