Ethiopia: a personal story
A personal story
We have been investing in the water project for some time now "Clean water: a matter for everyone" in Ethiopia. One of the beneficiaries is Genet Lakaw.
Genet has been working as a treasurer at one of the water kiosks in Metehara since the end of 2018. Her responsibilities range from administrative work to purchasing and selling products. She also notes every time someone uses the facilities so that the administration remains in order. Genet reports to the manager Tirngo, who then ensures that an amount is saved each month. If something breaks, the women's group can use that money for repairs. In addition, they use part of the profit to save for their own shop for toiletries at the kiosk itself.
Genet's goal for the future is to grow in her role as treasurer, perhaps elsewhere in the village. In addition, she hopes she can teach children about the importance of clean water and good hygiene.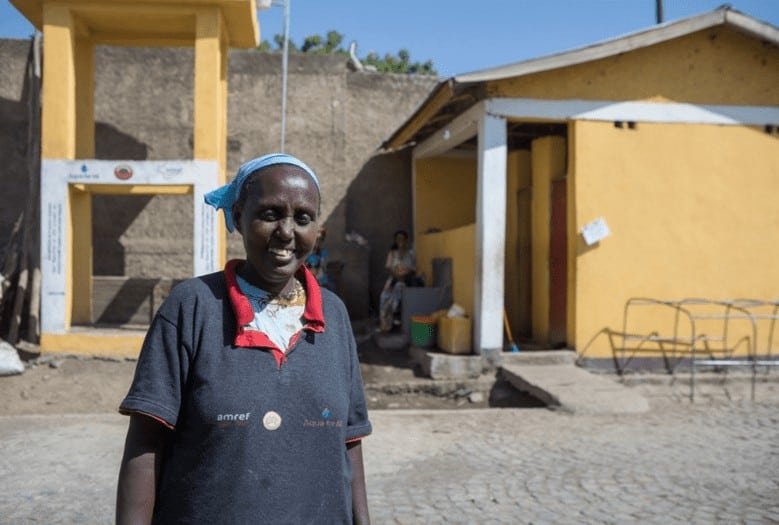 "
Before the kiosk got here I had to walk seven kilometers there and back for clean water. I did this three times a week to get water for my family. I often took my older son with me because it is heavy work and he could also carry a jerry can. We had no money for transportation. Not only do I have a job now, I also have money left over because the water is cheaper. I can use this to save for my sons' education.
"
The water kiosk
The water kiosk where Genet works has showers, toilets and sinks. There is also a water tap where residents can fill a jerry can with water. Residents can use the facilities for a small fee. For example, a visit to the toilet costs two Ethiopian Birr (about 6 euro cents). The showers cost five Ethiopian Birr (15 euro cents). A full jerry can of water (20 litres) costs two Ethiopian Birr (about 6 euro cents). The employees are trained to run, maintain and facilitate the kiosk. The kiosk works on solar energy and therefore also works at night. As a result, residents always have hot water.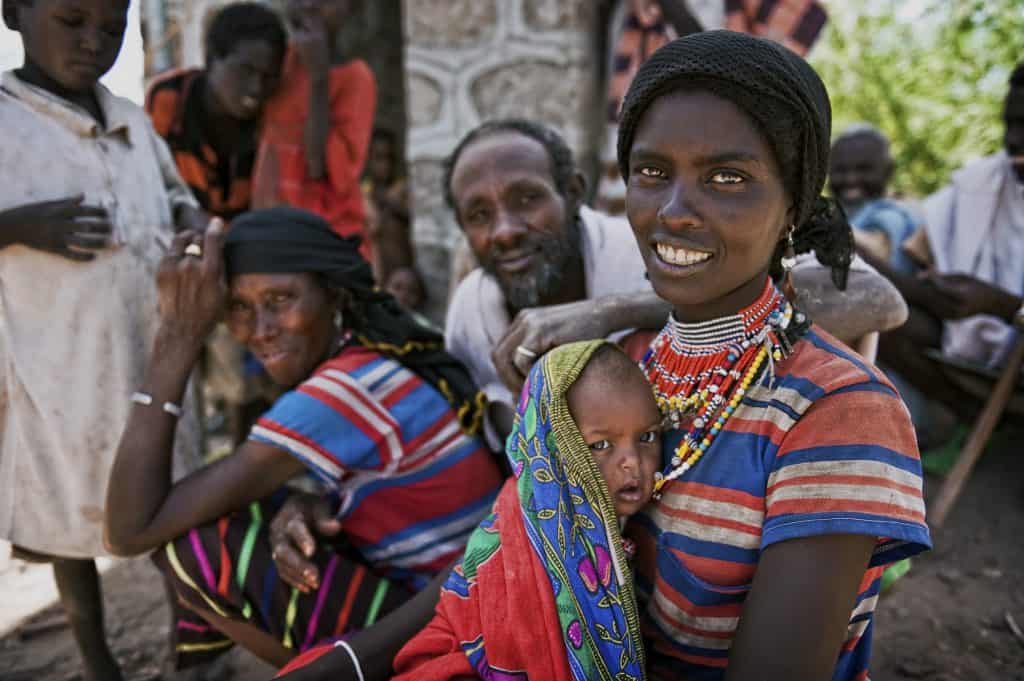 Making water everybody's business
In the slums of large cities in Ethiopia, we want to reach a total of 140,000 people with water and information in an entrepreneurial way.
---
May be you want to read these updates too: