Ethiopia update: Completed succesfully
Ethiopië update:
Complete succesfully
At the end of 2020, the project Making WASH everybody's business in Ethiopia was successfully completed. Time for looking back and evaluating. Here you can read everything about the results and the impact of the project.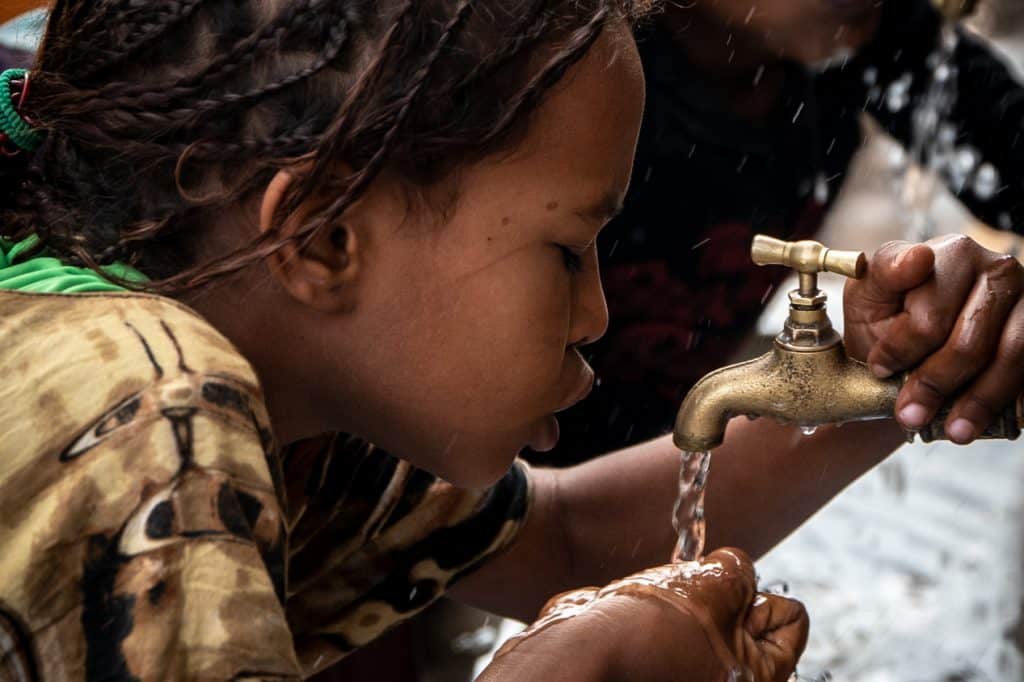 Objectives
These were our original goals:
By building or repairing toilets, public showers and water points, 144,000 people in slums gain access to clean drinking water and sanitation facilities and improve hygiene.
Information and training increase residents' knowledge and skills about hygiene in relation to health.
By stimulating cooperation between residents and local authorities, the situation in the neighborhoods improves and joint responsibility is created.
To guarantee the sustainability of the project, small businesses are being set up around toilets, water points and waste management.
What we have done
To guarantee the sustainability of the realized changes, we also work in this project according to the FIETS (Dutch for bicycle) model, which stands for: Financial, Institutional, Environmental, Technological and Social Sustainability.
The water partners of the government, the people in the slums, the private sector and other partners, all stakeholders have been introduced to this model. This is what we have done:
We installed toilets, showers and taps with safe drinking water and expanded existing water points. In the slums themselves and in schools.
We provided training to teachers and school principals so that they can provide hygiene education to the children at school.
We gave information about hygiene to residents of slums.
We motivated and supported women and young people so that they now run successful sanitation companies for safe drinking water, toilets and hygiene.
We provided training and support to government employees for better water and hygiene management, involving residents in decision-making and cooperation with companies.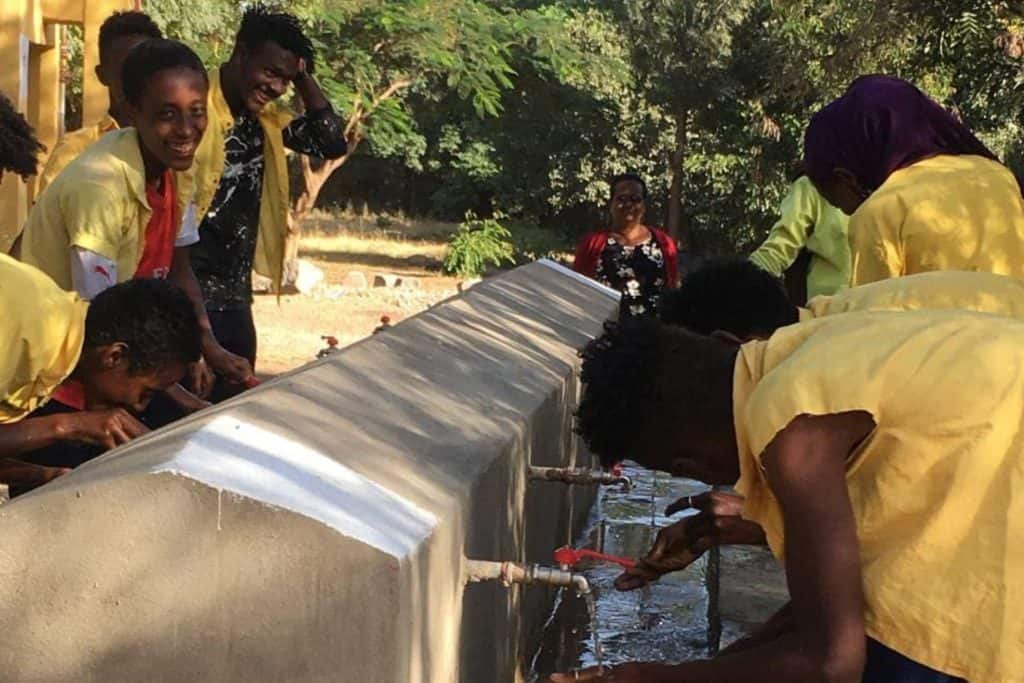 The results
Water: 29,655 people have daily access to school and safe drinking water.
Sanitation: 55,762 people have daily access to sustainable sanitation.
Hygiene: 98,241 people in schools have been reached with instructions and training on the importance of clean water and good hygiene (including menstrual hygiene).
A great result that we are very proud of!
More numbers
Much more has been achieved in the past 4 years:
We have involved more than 30 organized groups of youth, women and village elders in providing sustainable and affordable water sanitation and hygiene services.
The government has made 780 square meters of land available (for an amount of approximately € 150,000) for the construction of water and sanitation facilities. In addition, they provided training and contributed to the construction of several WASH facilities.
The MFIs (Micro Finance Institutions) have provided a loan to organized groups of 1,200,000 ETB / € 35,000
More than 30,000 people use water and sanitation facilities for a fee.
More than 20 organized groups (men and women) are involved in the provision of sustainable and affordable water and sanitation services. This is 344 people (147 women and 197 men) who benefit economically from these facilities.
1,460 government employees, organized youth and representatives from the villages received training on the importance of clean water and good hygiene.
Three MFIs in Oromia, Addis and Afar are members of the business model project steering committee, providing a loan of 1.2 million ETB / €34,000 to unemployed women and men engaged in waste management and the supply of spare parts for water and sewage systems.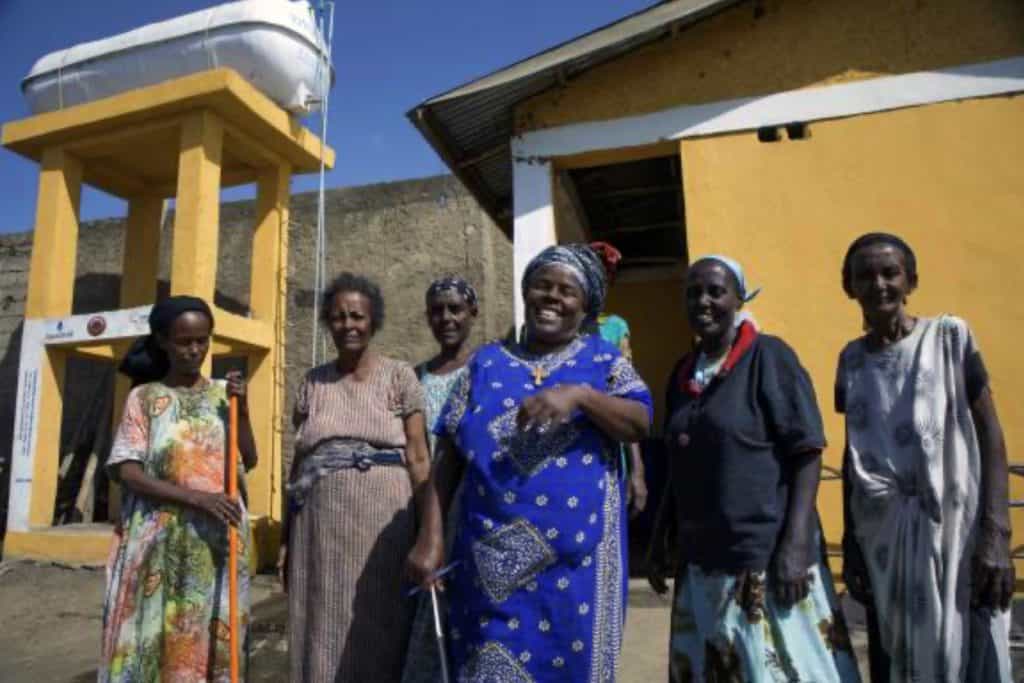 The role of women
Women were actively involved in the planning, implementation, evaluation and management of the project. We also motivate
women and young people to set up sustainable businesses for
clean water, sanitation and hygiene.
In this way, we contribute to the strengthening of the position of
women who usually do not have a
leading role in Ethiopia.
A total of 197 women are involved in services related to water and sanitation facilities. Their income is higher and their role in decision-making has increased. In more than 70% of cases, it is the women who are in charge of the water and sanitation facilities. And in more than 80% of the facilities, the women manage the money.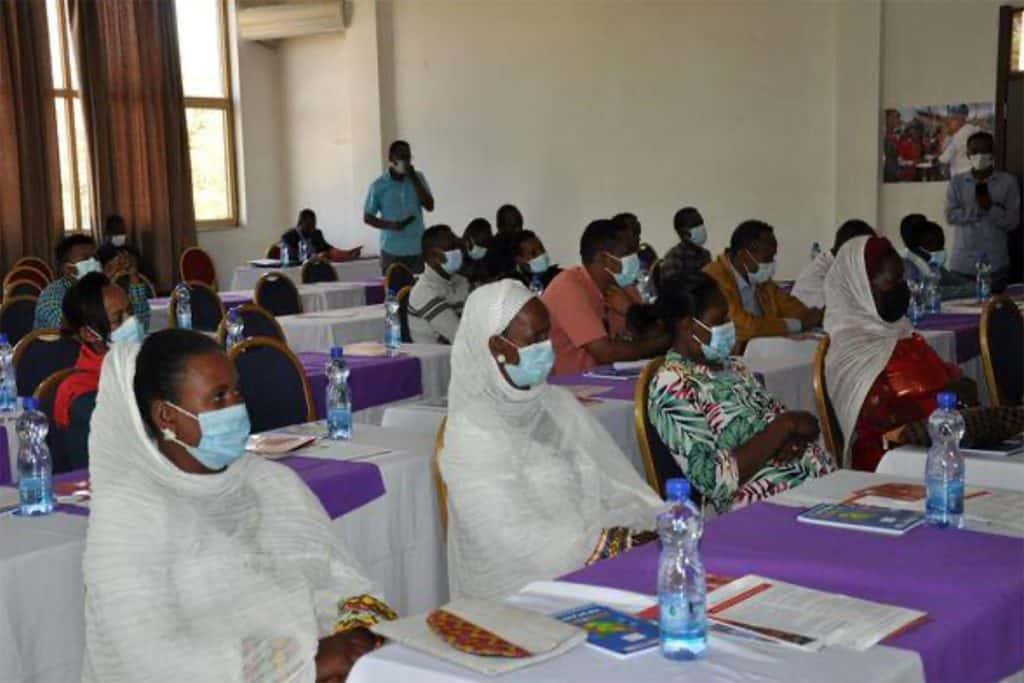 Final evaluation
Based on a baseline measurement, we can conclude that enormous improvements have been achieved, which can be attributed to the project.
For example, the average amount of water consumed during the mid-term evaluation was 18.4 litres. The final investigation showed that this had increased to 25.8 litres. Water storage was 71.4% during the interim survey and was found to have increased to 80.6% at the final survey.
We have also achieved good results with the construction of water facilities in schools. At baseline, 50.1% of schools benefited from the water supplies built by the project (implemented through a variety of support parties). By mid-term, this had increased significantly to 83.4%.
The number of households with their own latrine has increased from 89.6% to 96.5%. We can also conclude that the knowledge among the local population about the importance of clean water and good hygiene has increased as a result of our messages.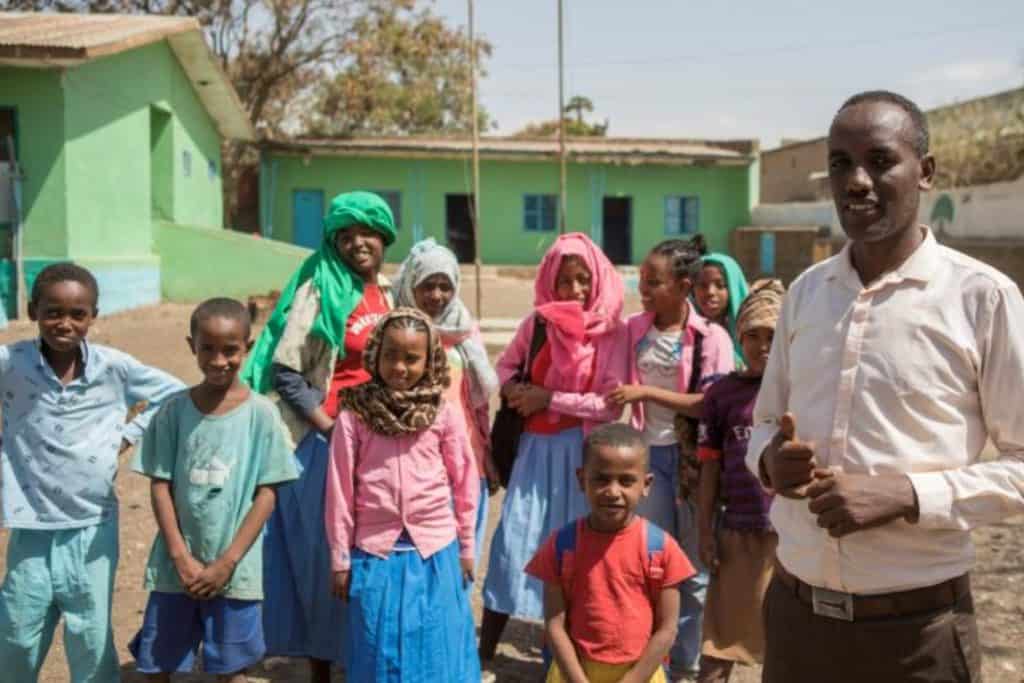 Impact on schools
According to the school principals involved, water supplies have made a significant contribution to ensuring that the school community has access to water and makes better use of it.
The construction of storage for water supplies ensures that water is always available. At baseline, about 29.4% of school sanitation met national standards, rising to 38.5% by mid-term. The current final survey showed an impressive upward trend to 52.6%.
The sanitary facilities installed in schools as part of the project are being put to good use. They are clean, have hand-washing facilities and are well managed by the water committees of the schools.
Making water everybody's business
Since 2016 was have been investing in the five-year health programme 'Making water everybody's business' executed by Amref Health Africa.
The goal is to reach more than 140,000 people in slums and poor neighborhoods in Ethiopia with access to water, sanitation and hygiene education. It concerns the areas of Addis Ababa, Afar and Oromia.
---
May be you want to read these updates too:
The story of Gadisa Hurisa, 47 years old, from Adama, Ethiopia
Gadisa spent a lot of money and time fetching clean drinking water. Thanks to Made Blue, she can now save and put time into development.
Read more
Ethiopia update: Unexpected effects
We are working hard in Ethiopia to complete this project according to the so-called bicycle model. Corona has an unexpected effect here.
Read more