The story of Gadisa Hurisa, 47 years old, from Adama, Ethiopia
GADISA'S STORY
Gadisa Hurisa, 47, is married and lives with her husband, two daughters and five sons in Ethiopia. She lives in one of the informal settlements of the city of Adama, Dabesoloke Kebele in a village called Soloko Kurfa, She was born and raised in this village, the family lives from agriculture.
We asked Gadisa to tell us about the availability of water in her village and for her family. "Most of the people in the village have a very good life right now, thanks to God. He brought the Made Blue project to us ", Gadisa says gratefully. Until a year ago, however, she had to walk 1 kilometer to get water from her village's communal water point.
Her daughter also often had to come along to help carry water. "As a result, she was often unable to go to school," Gadisa explains. "My husband wanted to fatten our cattle, but because of a lack of water that often didn't work," she adds.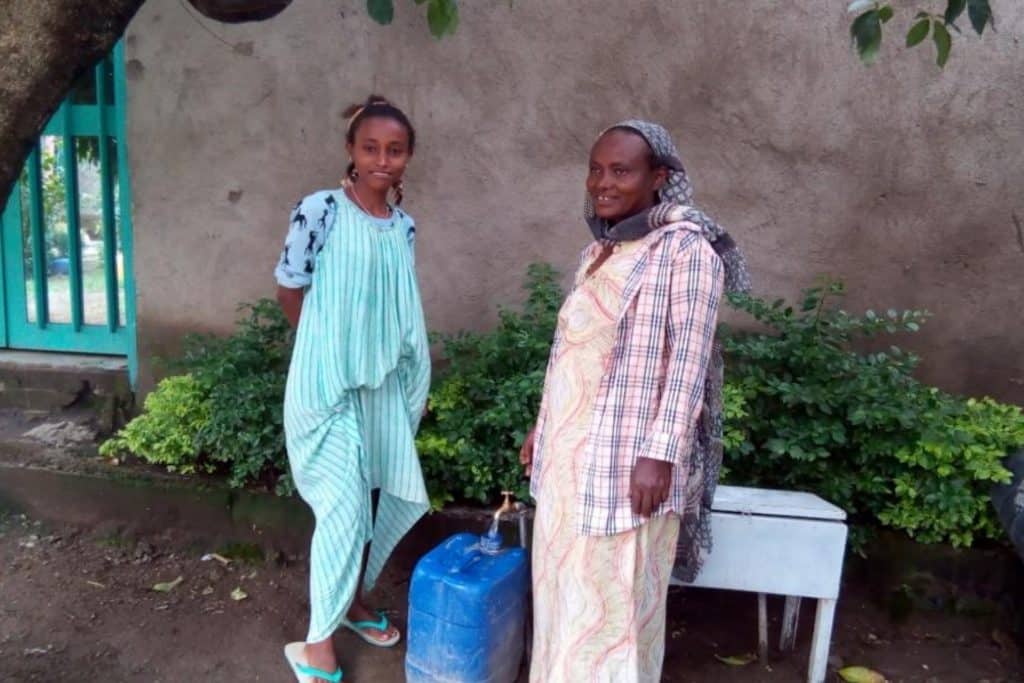 "
The distance wasn't the biggest problem. I spent much of my time standing in line. As a result, fetching water took 2 to 3 hours a day.
"
The cost of the water and transportation was also a challenge. "I normally got three 25 liter jerry cans a day. Once a week we needed 5 to 6 jerry cans to wash our clothes. " Unfortunately, this was still not enough to provide safe water for the whole family and, moreover, it cost more than 200 ETB (€ 4.50) per month. Gadisa: "Unfortunately, we couldn't afford more water."
Three years ago, Gadisa and her family heard that the water supply would be extended through pipelines to their village. "I didn't have that much confidence in that at the time, but you did it! Now we have a water connection in our house ", Gadisa says proudly. All the people in the village are very happy. "We now pay only 160 ETB (€ 3.60) per month in water costs, while we use an average of ten jerry cans per day!"
Gadisa's and her family's lives have changed completely. "I can now spend my time on other things and my husband's dream has come true, he has started fattening our cattle. He does good business with that. And our daughter started at university ", Gadisa says proudly. "Our income has increased and we realize once again that water is the basis of our life!"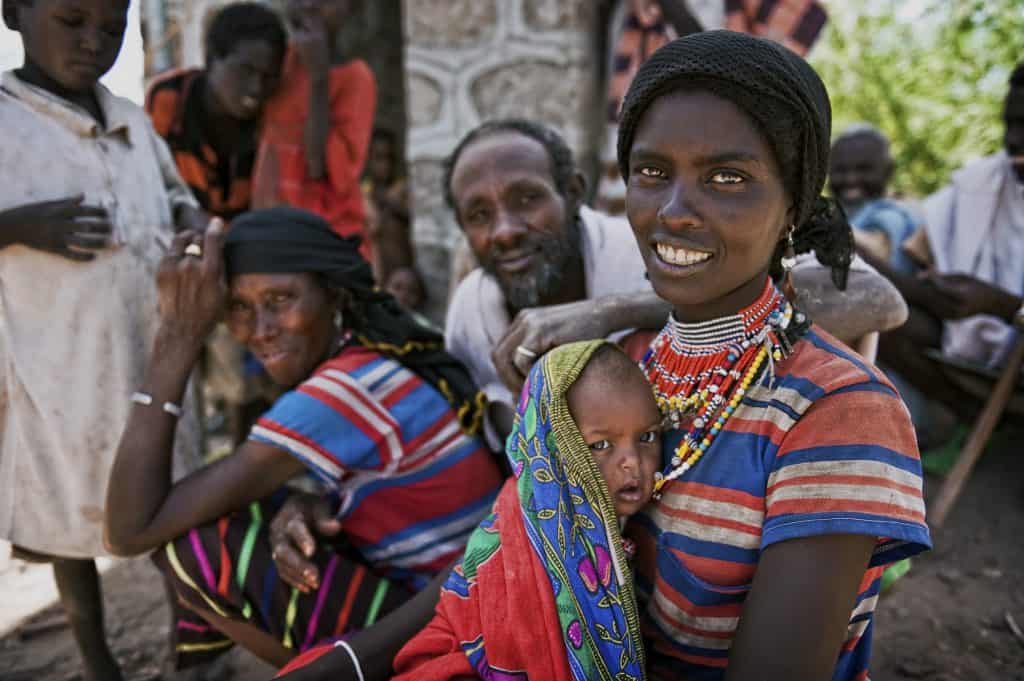 Making water everybody's business
Gadisa Hurisa is part of the large group of people that we reach with our project Clean water: a matter for everyone in Ethiopia.
---
Misschien wil je deze berichten ook lezen: