What you can do?
Looking to support our mission: access to clean water and hygiene for all? There's many ways next to making a donation. See below for various ways to help make a difference.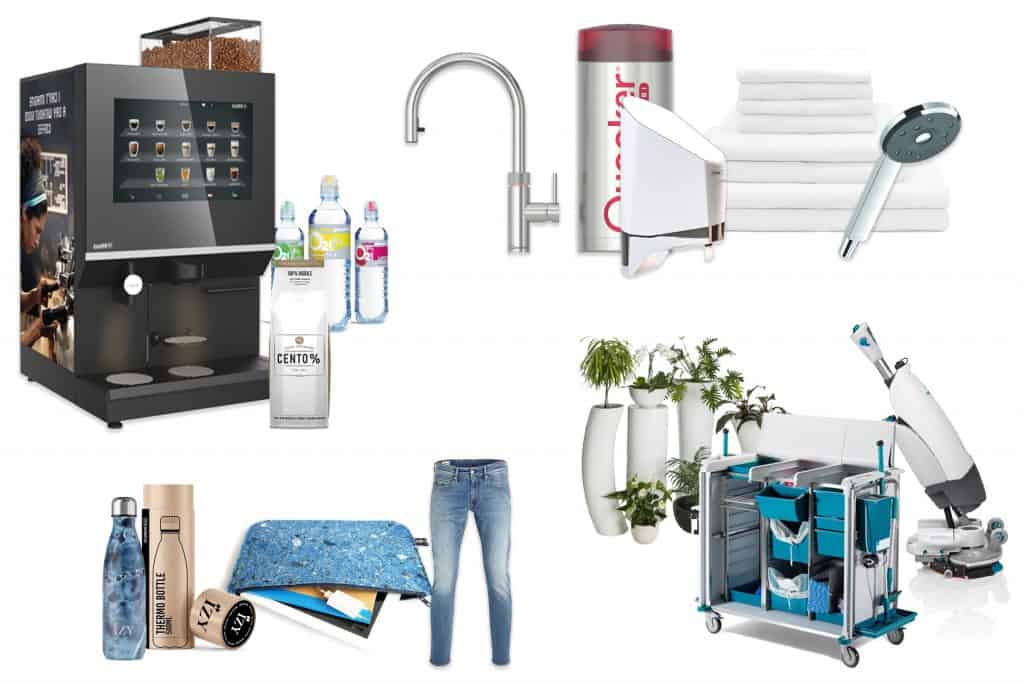 GIVE BACK THE AMOUNT OF WATER SAVED OR USED WITH YOUR PRODUCT OR SERVICE
Convert the water usage or water savings of your organisation, product or service into an equal amount of clean drinking water made available in developing countries. Join our program One Litre for One Litre.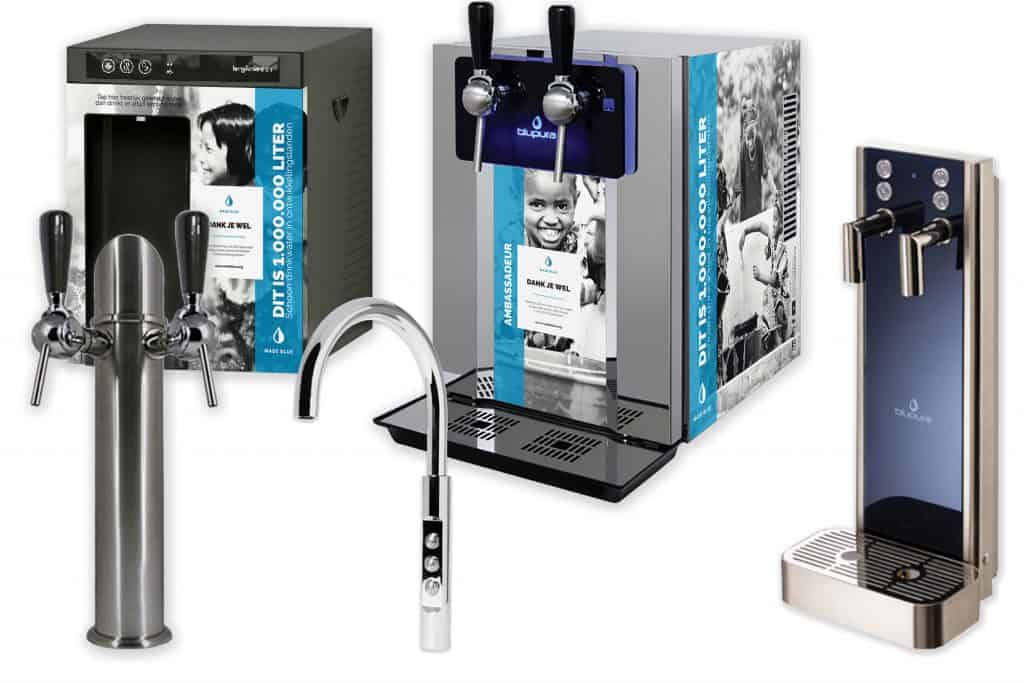 Enjoy filtered, chilled, still and sparkling water from a Made Blue water dispenser
Made Blue Water is sustainable like no other: less transport, less waste and massive CO2 emission reductions, nearby and far away. Restaurants, hotels, wellness centres, offices, meeting places, catering companies or events: we'll make it work in every situation.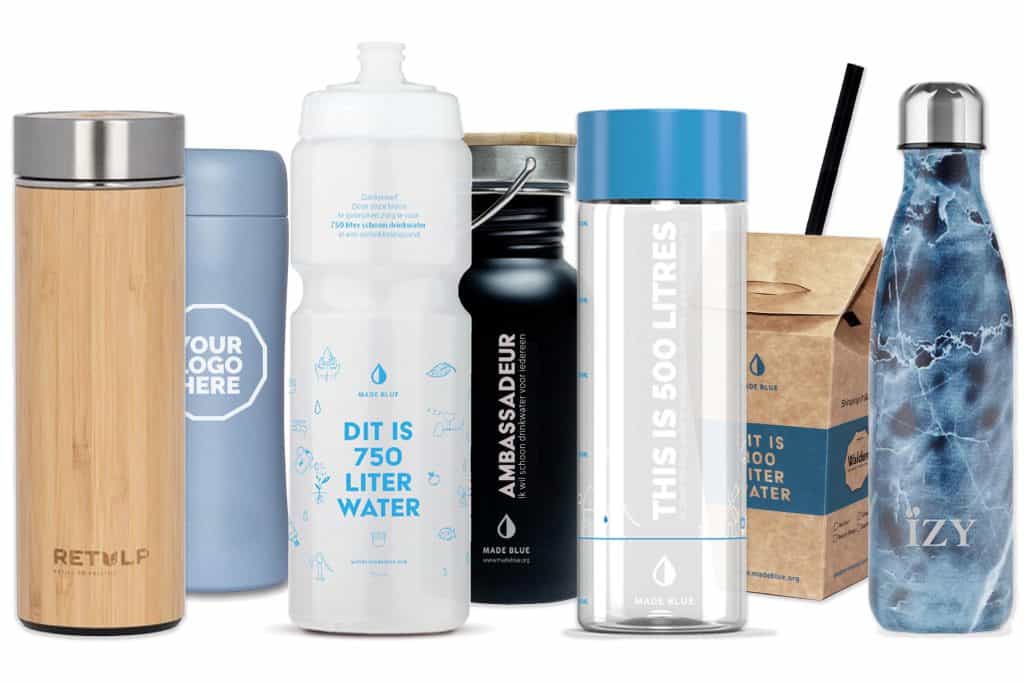 Put an end to the bottled water madness and opt for sustainable water bottles with a custom-design print
Impress your guests, co-workers or yourself with a sustainable water bottle. Choose a custom-design print or engraving. Check out stainless steel (insulated) bottles, sports bottles and other innovative packaging for enjoying water on the go. Always ensuring 1,000 times as much clean water for developing countries.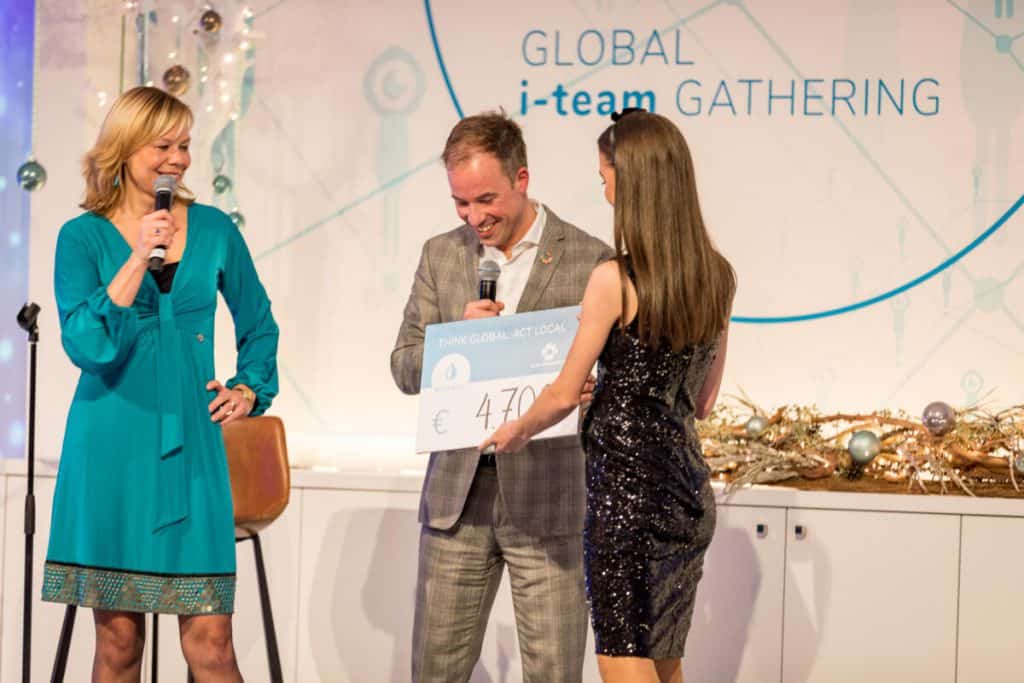 Organize a fundraiser
A charity run, fundraising event or auction? We're happy to help you make it work. Ask for our support with communication materials, give aways and more. With Pifworld  we can also support with setting up a dedicated fundraising webpage.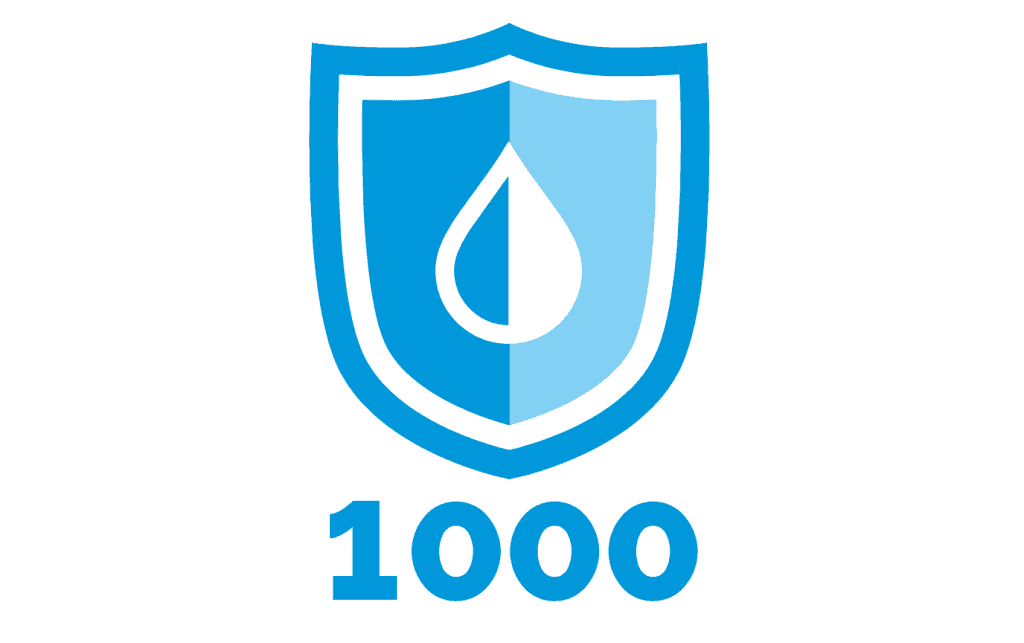 Join the 1,000 Litres Club
Make a difference and donate 1,000 litres of clean water… every single day! A €10,- monthly donation gets you into the 1,000 Litres Club and makes 50 people elsewhere on the planet have a drink with you, day after day.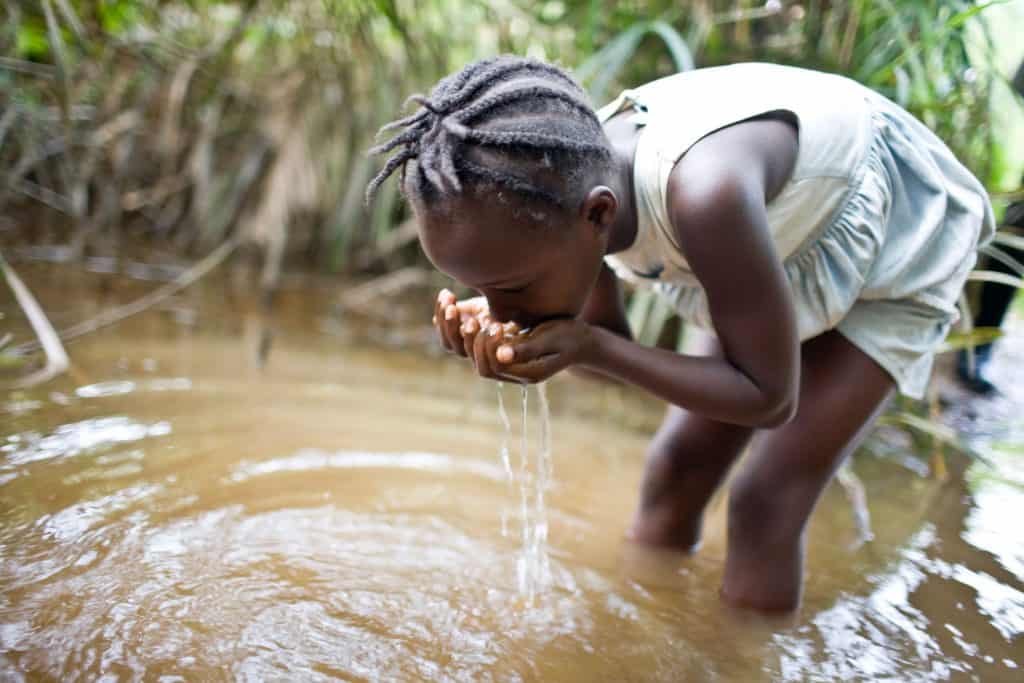 Donate now and give access to clean water and hygiene to a child in need
Make impact right away by choosing from many ways to donate. Opt for providing access to clean water and hygiene for a child at school or eliminate the daily walk for water for an entire family.
Shop at Made Blue partners
More and more companies are choosing to mirror the water savings or water consumption of their product, service or organization.
They convert this into as many liters of clean drinking water in developing countries via Made Blue.
If you buy one of their products or do business with these companies, then you contribute to our mission.
Below are a few examples, but you can also use the view complete list.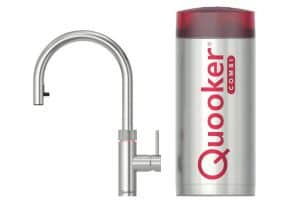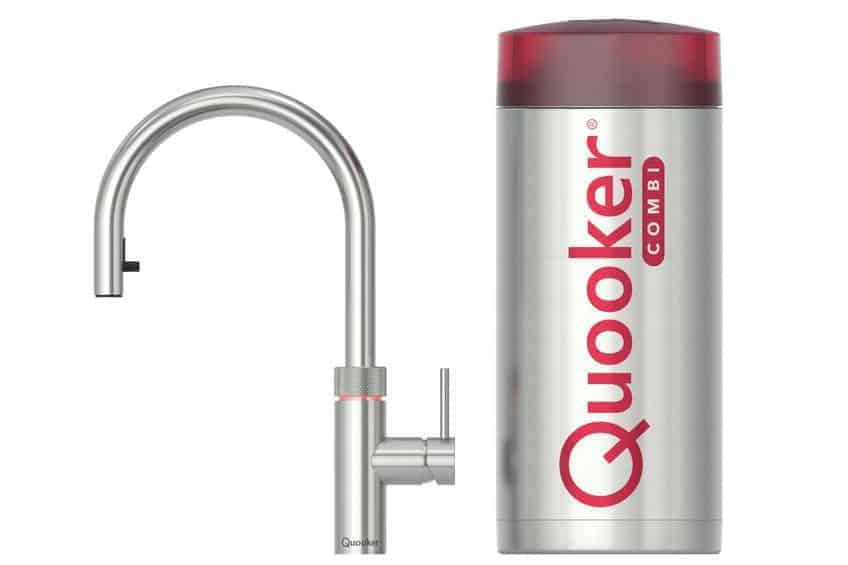 QUOOKER
Each Quooker boiling water tap saves quite a lot of water in a household: water that is given back to people in developing countries.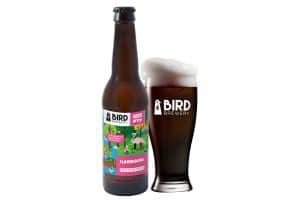 BIRD BREWERY
This craft brewery mirrors its entire water footprint: all water needed for brewing craft beers is made available in developing countries as well!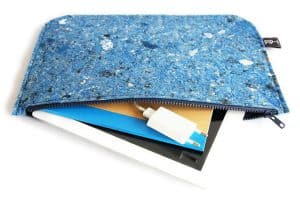 I-did
I-did makes beautiful products out of recycled textiles, saving lots of water. Water saved = water given back to those in need with made blue.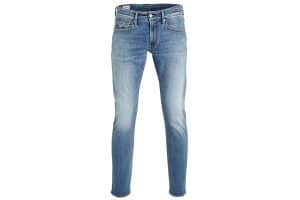 KINGS OF INDIGO
Kings of Indigo designs sustainable denim. Every year, KoI hosts a Blue Friday event – on Black Friday of course – and with 100,000 litres of water donated for every pair of denim sold.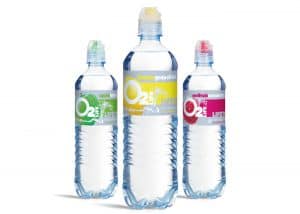 02life
Each and every bottle provides not only extra oxygen, but 5 litres of clean drinking water in developing countries as well.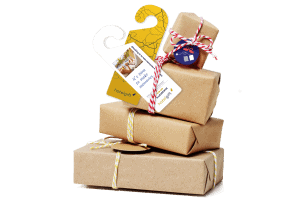 Hotelgift
Each HotelHotelgift gift by Experiencegift not only brings great excitement and fun, it also ensures 1,000 litres of clean water are made available in developing countries.
or work with any of these companies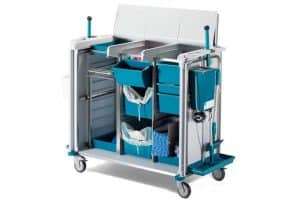 Vebego
This family-owned business hosts many locally operated cleaning companies. By using innovative techniques and equipment, lots of water is saved while cleaning: water that is given back to those in need.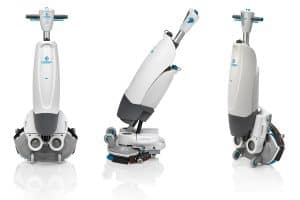 I-team
i-team's innovating cleaning machine – the i-mop – saves a bunch of water. The remaining water use is also made available as clean water to those in need.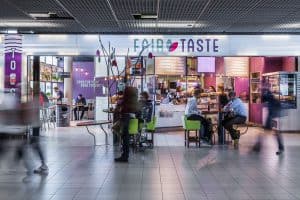 HMSHost International
HMSHost manages over 70 hospitality sites at Amsterdam Schiphol Airport. All water needed for producing any beverage sold is made available as clean water elsewhere as well.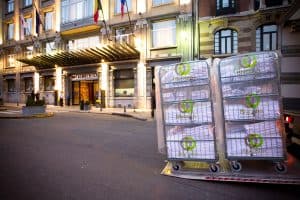 BLYCOLIN
Blycolin manages textiles for hospitality and with focus on sustainability. The remaining water footprint is mirrored with Made Blue: an equal amount of water donated to those in need.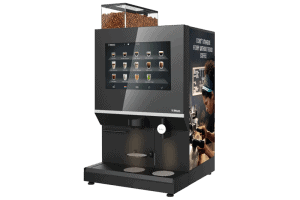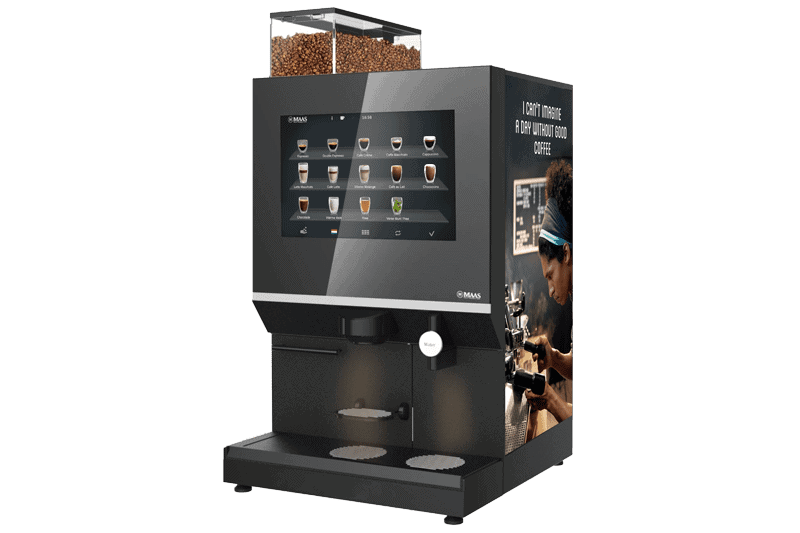 MAAS
Find them all throughout The Netherlands and with each serving donating a glass of water elsewhere on the planet: MAAS coffee machines.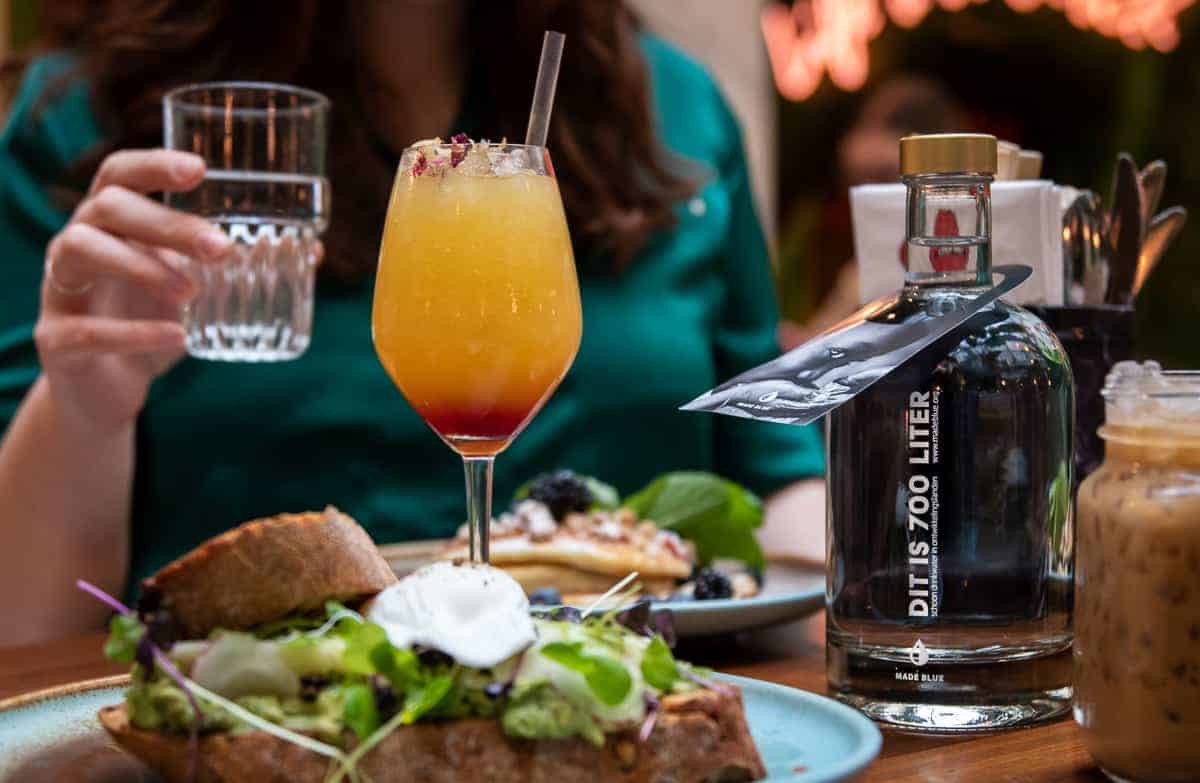 Enjoy Made Blue water in 300+ restaurants
On this map you see in blue all catering locations that the best water for the world on have on the menu,
like all branches of The Student Hotels and 't Zusje and with a total of more than 6 Michelin stars.
They have chosen to tap sustainable, local water and to donate for it.
Made Blue ensures that 1000 times as much clean drinking water is always produced.
Clean water for all
That is still just a dream for 771 million people.
That is why we invest in water projects in countries with permanent water shortages,
such as in Ethiopia, Tanzania and Vietnam. If you want to know how we do that, look here.
Do you also contribute? We are happy to think along with you!