Update Wash at schools: the first half of the year
Update Wash at schools: the first half of the year
Our new project in Ethiopia together with Amref and Castalie started more than six months ago and so it is time for an interim report. In it we see how much is needed before construction can start. There are also quite a few challenges in the country.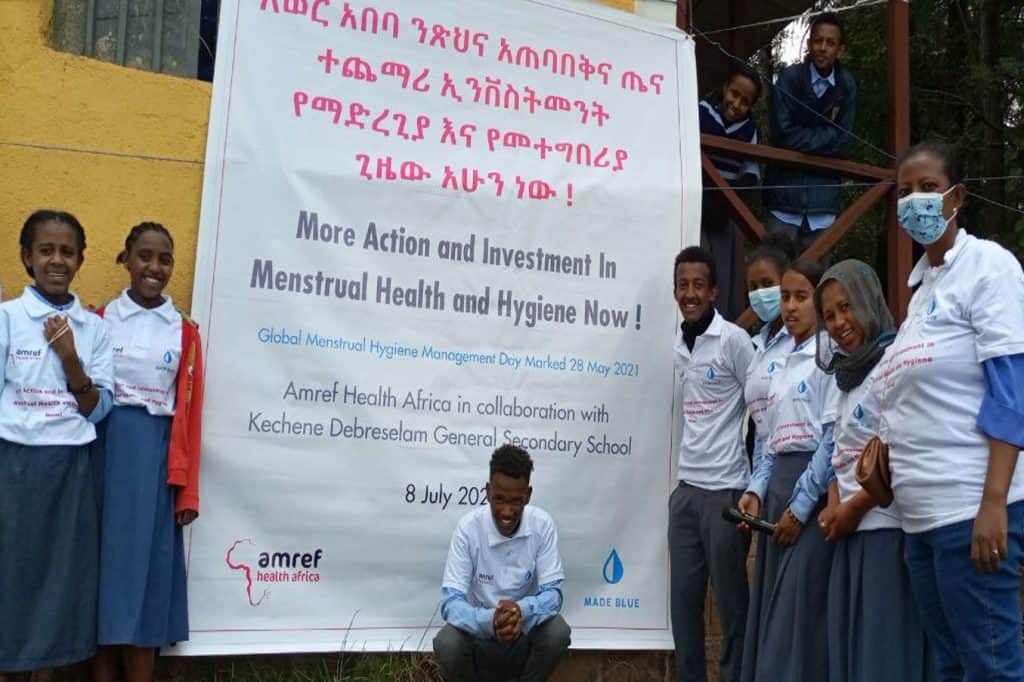 Preparations
The first half year of this project was mainly dominated by the preparations. For example, the locations where construction can take place have now been selected and quotes have been requested from contractors.
The brand new team has been installed in Adama and a baseline study has been carried out to map the effects of the project.
In addition, a training module has been set up around menstruation and an external trainer is being recruited to perform this in various places.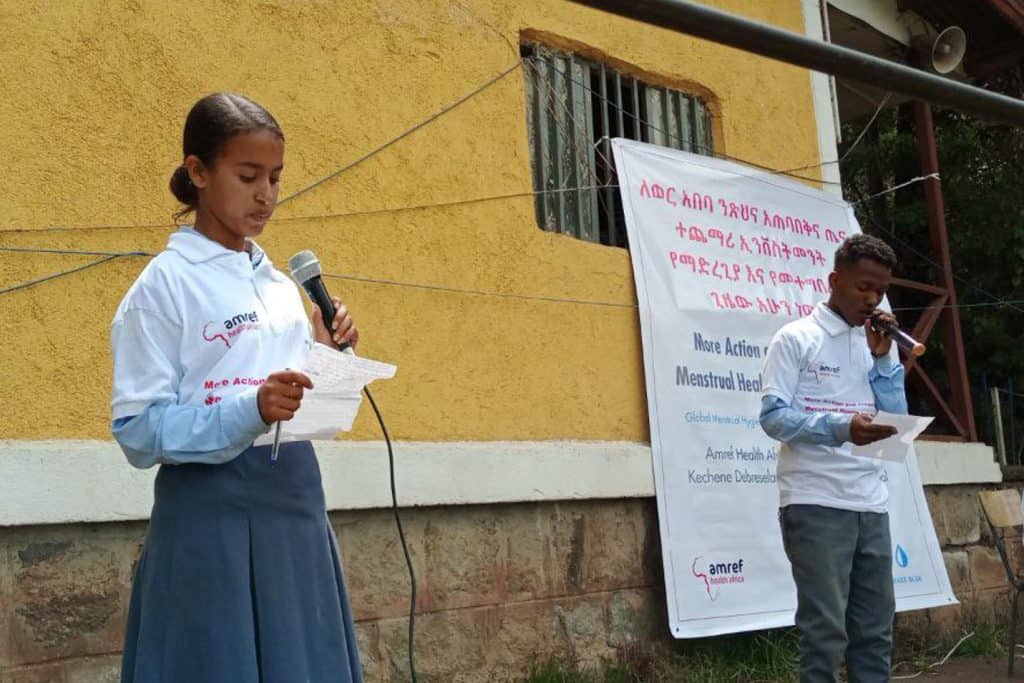 Menstrual hygiene day
An important moment was also the organization of 'Menstrual Hygiene Day' in order to initiate the discussion and to promote awareness.
On that day, both boys and girls were challenged to write a poem about menstruation in order to break taboos.
Obtaining land in urban areas for building purposes is also a challenge because land is scarce there. We are discussing this with various senior officials, but this is going slowly.
Team Amref Ethiopia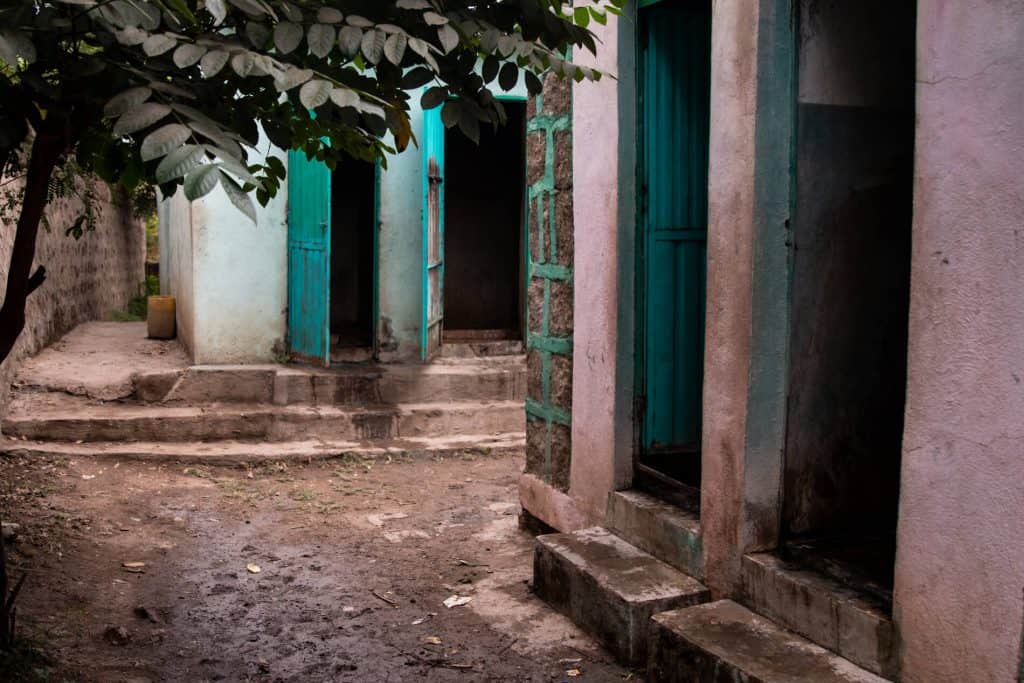 Inflation
Because it is very restless in parts of Ethiopia, the trade rates and with it the prices of many building materials that have to come from abroad are changing. This is a budget challenge.
The team in Ethiopia has therefore decided, together with the contractors, to see what can be postponed for a while so that there is time to raise additional funds. It can also be looked at whether smarter or different construction can be made to save some costs.
We hope, of course, that the situation in the country will stabilize again soon. Fortunately, there is no unrest in the region where our project takes place.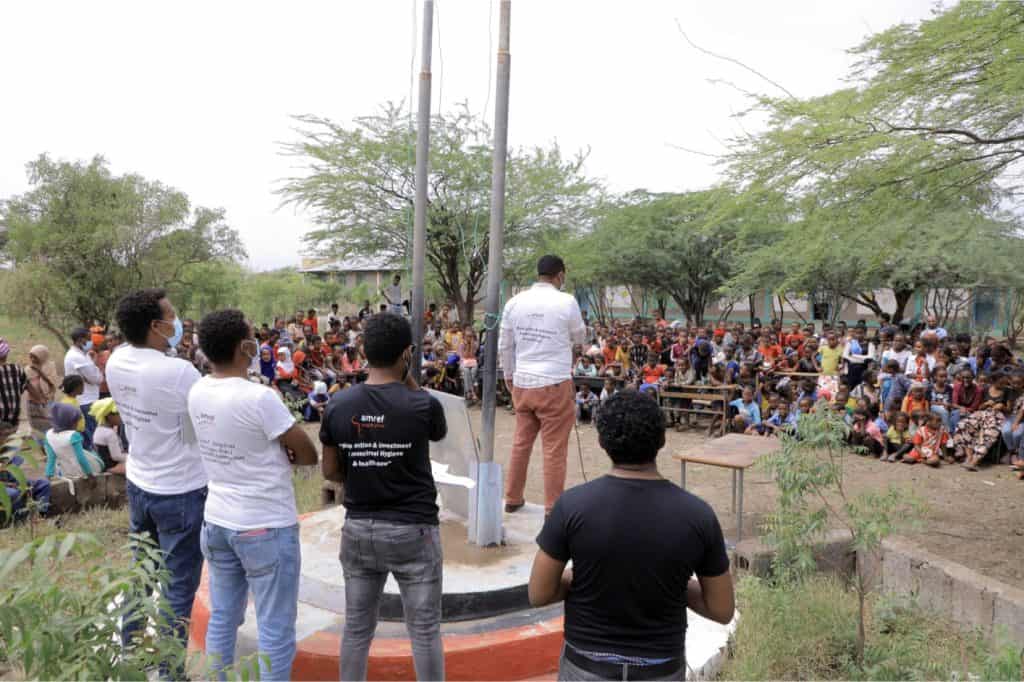 Looking ahead
In the coming months, work will be carried out on the actual construction and renovation of the sanitary facilities in the schools.
In addition, the information activities on hygiene in schools and in communities are continuing at full steam.
In the meantime, a lobby has also been launched for a VAT exemption on sanitary towels to make them more affordable for the people in the neighborhoods where we work. That lobby appears to be successful, but more on that in the next update.
Water and sanitatie at and around schools
Together with Amref and Castalie, we will provide people with clean drinking water, safe sanitation and good hygiene. We do this in schools, but also in the communities around those schools, for example by building kiosks on the outside of those schools, including small shops.
In total we invest at least 1 million euros. With this we reach 35,100 people, but specifically also 15,300 girls in 20 schools. By building safe toilets, washbasins and changing rooms, we hope that the absenteeism rate of girls from school will decrease by 50% in the next 2.5 years.
---
May be you want to read these updates too:
1 million for water at ánd around schools in Ethiopia
Over the coming three years we will invest no less than 1 million euros in clean drinking water in ánd around schools in Ethiopia.
Read more
Update Wash at schools: girls back to school
In Ethiopia we are working hard on water in and around schools. In this update you can read what we have already done. This is especially important for girls.
Read more