How do you put water on the menu?
How do you put water on your menu?
People are drinking more and more water, also with a flavour. But how do you put it on the menu attractively and with enough margin?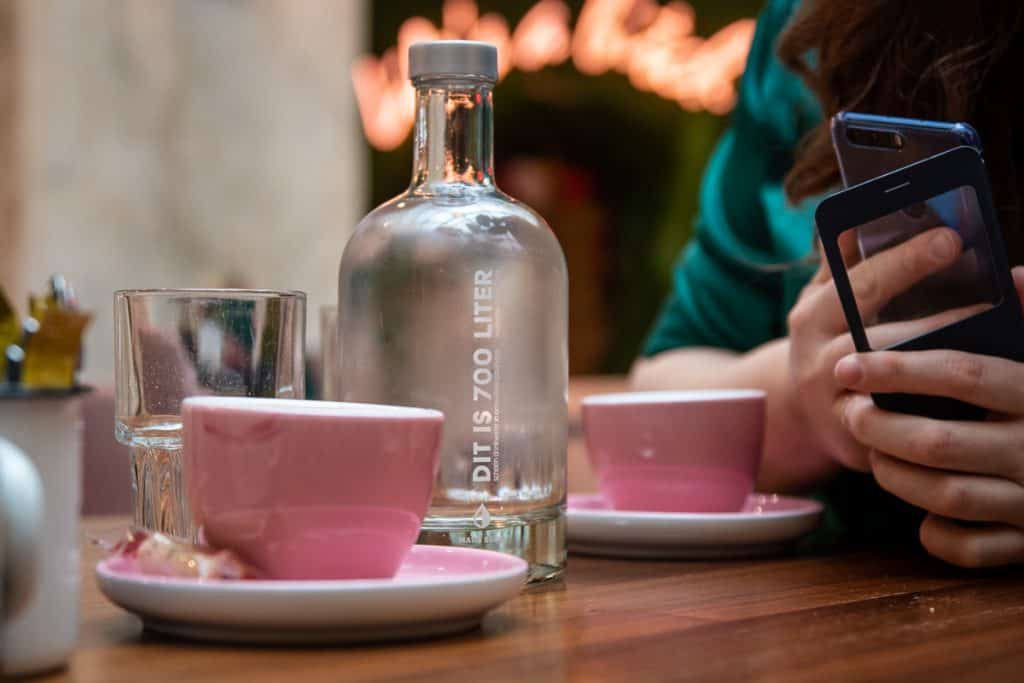 Create an experience
With an increasing demand for water in the hospitality industry, water may also receive more attention on the menu. One of the ways to do that is to link it to a charity.
At Made Blue we offer you the opportunity to donate for clean drinking water. In this way, every bottle or carafe you serve provides 1000 times its content of clean drinking water, guaranteed. That's something to show to your guests!
With more than 300 hospitality ambassadors, we have many examples in house: from entire pages to the shortest summary. Everyone chooses their own way to put the best water for the world on the menu.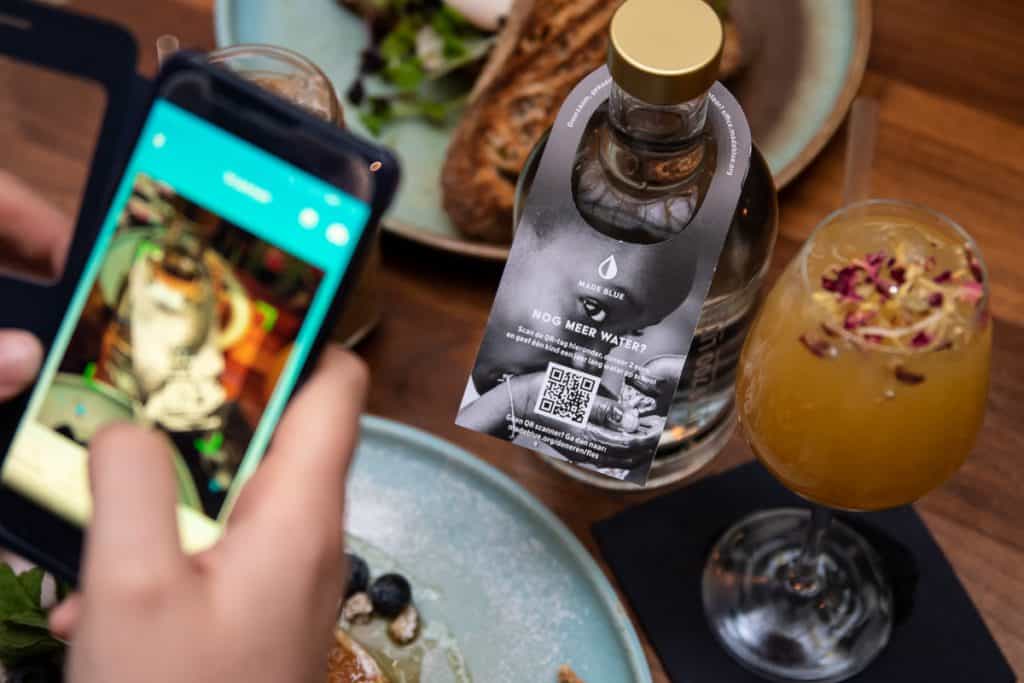 Bottle tags
Hospitality entrepreneurs who opt for Made Blue receive an extensive communication package as standard. But our signature glassware also tells a powerful story: 1000 times more clean drinking water in developing countries. Add your logo and serve your own table water.
We recently introduced our new bottle hangers. These bottle tags contain a QR code, with which guests can easily donate extra liters. This way you tell the story of Made Blue and make even more impact together with your guests!
I now serve my own table water with a good story. The guests are unanimously enthusiastic and are happy to pay for it.
Hospitality ambassador of Made Blue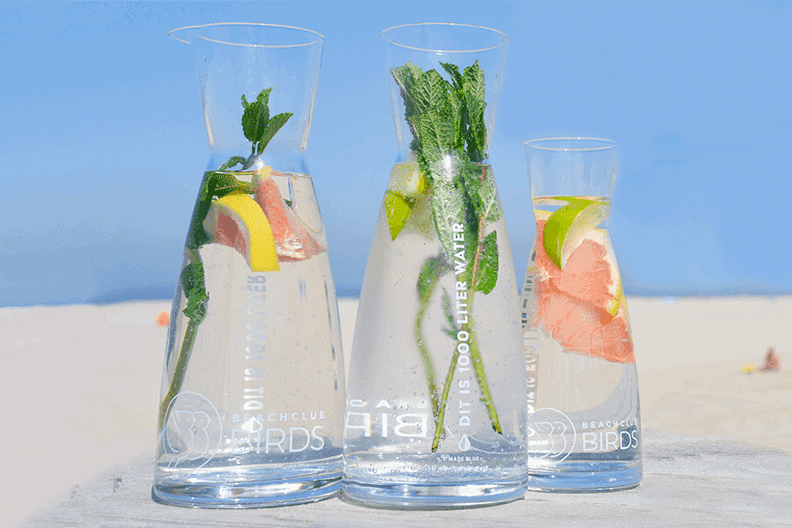 Do something different with water
Did you know that the Dutch are drinking more and more water and often with a taste?
If you work with a water dispenser from which you tap chilled and sparkling water, you can make even the tastiest cocktails. Add syrups or fruit and treat your guest to a refreshing cocktail simply and inexpensively. Take a look at this example from Stadscafe Amersfoort.
If you are in a water cooler to tap water yourself, there are only a few actions left: tapping, serving, clearing and rinsing.
Spring water of tap water
Both spring water and tap water are extracted from natural or underground sources. In 60% of cases, spring water is extracted from the same layer in the ground as tap water. In that respect, tap water is not so different from spring water. Read more here about…
For example, the Keuringdienst van Waarde made an episode in which they showed that the spring water of some brands comes from exactly the same source as the tap water. "In Utrecht you just flush your toilet with spring water", was the conclusion of the Keuringdienst van Waarde.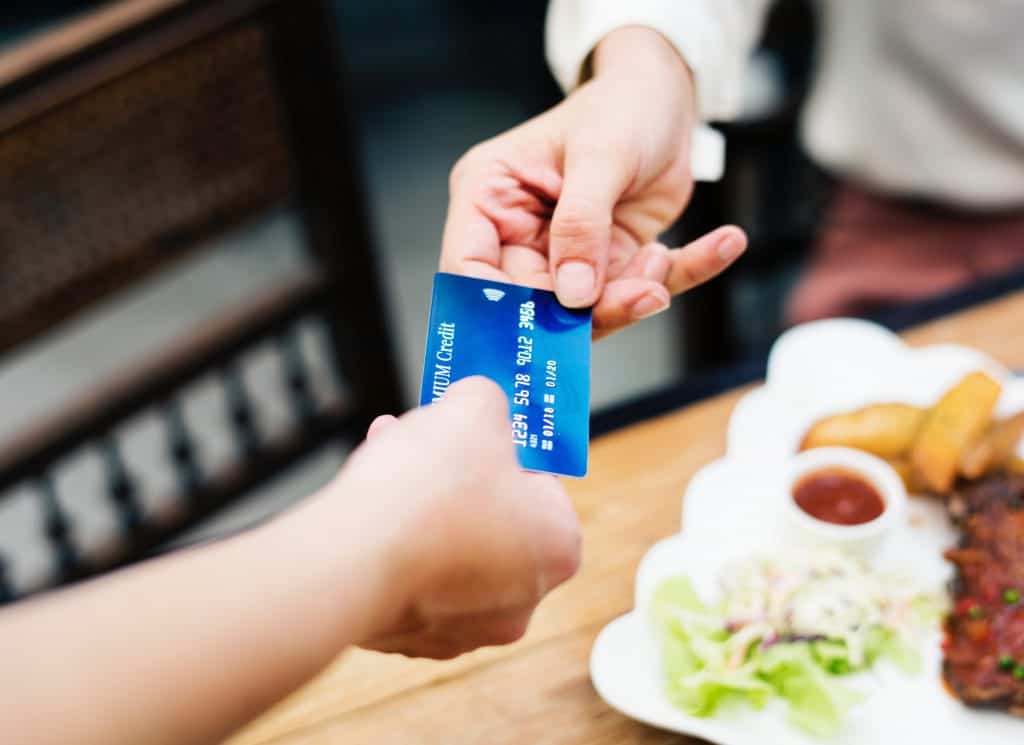 Charge money for tap water?
Can you actually charge money for serving tap water? And do people want to pay for that? We looked in to it.
It turns out that people are willing to pay for tap water and pay 75% more for water with a good cause such as Made Blue.
The best water for you
This is why we call our water solutions the best water for the world.
They are sustainable and have 1000 times the impact.
They can also be the best water for you, your guests or your employees.
We have solutions for the hospitality industry, office and on to-go.
---
May be you want to read these updates too:
A water cooler reduces your operations with 60%
If you use a water cooler to tap your own water for your restaurant, it will save you a lot of time compared to serving factory bottled water: up to 60% according to our ambassadors.
Read more
Why is local bottling of water sustainable?
Tap or bottle your own water using a tap water cooler. That is much more sustainable than serving factory bottled bottled water.
Read more