Hoog Catharijne opens biggest watertap in The Netherlands
Hoog Catharijne opens biggest watertap in The Netherlands
Recently you can tap inHoog Catharijne tapcooled and filtered water from a water cooler of the Made Blue Foundation. The water cooler is placed on a striking wall of no less than 6 meters high and 4 meters wide.
Water tapping in Hoog Catharijne is free, can be done completely contactless and is offered by Klépierre, owner of Hoog Catharijne. The water tap can be found in the Zuidpassage opposite the Lego Store.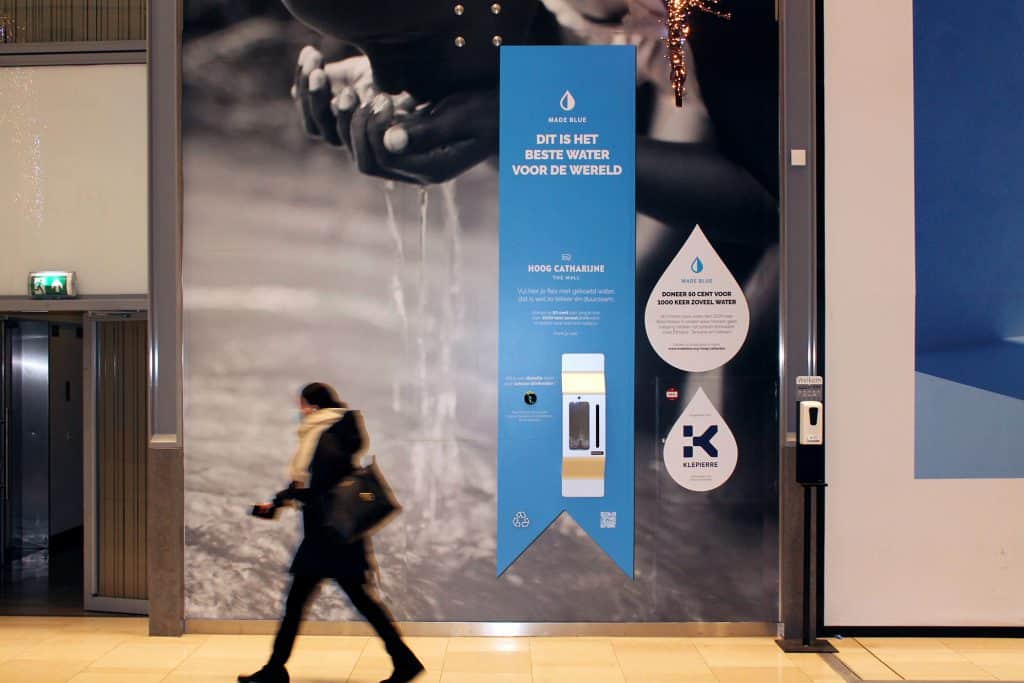 Free tapping point
Although it is free for visitors to tap water, Hoog Catharijne calls on visitors to make a small donation to Made Blue. With a donation of 50 cents you already provide 1,000 times as much water for the water projects of Made Blue than the amount you have tapped into your bottle.
Made Blue invests in water projects in countries that are experiencing serious water stress and where governments themselves are unable to organize access to clean drinking water. In the past five years, Made Blue has already produced almost 8 billion liters of safe water.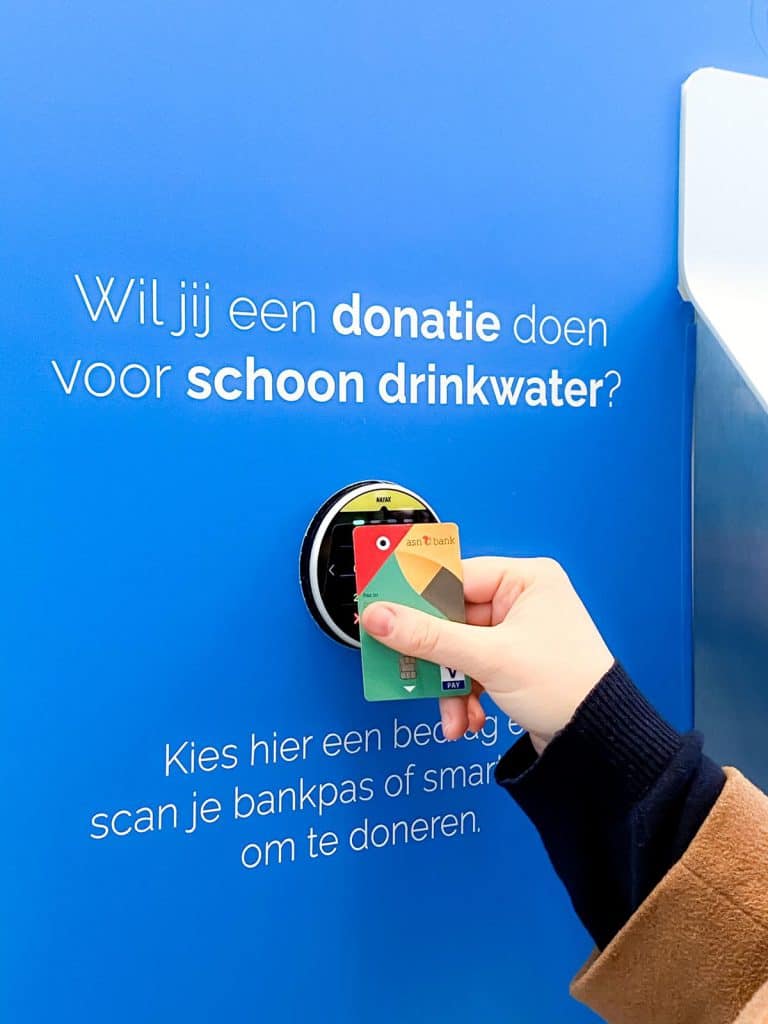 voluntary donation
"We can already make a real difference with those 50 cents. We can provide someone with clean drinking water for six months," says Machiel van Dooren, co-founder of Made Blue.
"This way, every time someone donates, we come one step closer to our mission: clean drinking water for everyone. And that is desperately needed because 785 million people still do not have access to safe drinking water. They have a day job fetching water. Water that is often still polluted too, resulting in a lot of infant mortality."
"Recently, we also have a Made Blue wewater cooler from Made Blue at our head office in Utrecht, from which we can enjoy deliciously cooled and sparkling water. It provides 1,000,000 liters of clean drinking water every year in, for example, Ethiopia . This gave rise to the idea of allowing visitors to Hoog Catharijne to enjoy cooled drinking water.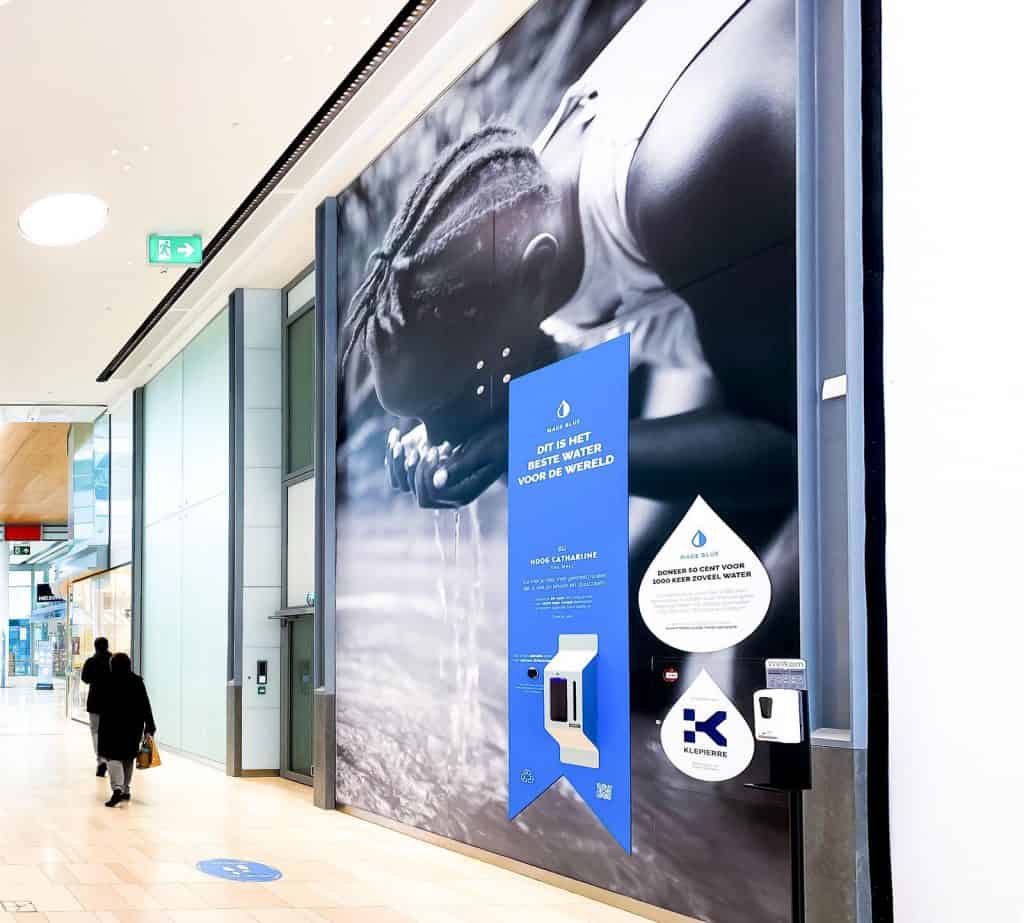 Sustainable
Also Klépierre, owner of Hoog Catharijne is proud of this collaboration with Made Blue.
"Sustainability is central to us. This is reflected, for example, in our CSR strategy: "Act for Good®". This strategy includes three important areas of attention (act for the Planet, act for the Territories, act for the People), a concrete five-year action plan and objectives for 2030. This new MADE BLUE water tap fits in perfectly with this, "said spokesman Eline Zweerink.
"By offering free water, we hope to reduce the number of disposable plastic bottles and encourage the use of reusable bottles. It is fantastic that we can now contribute to the realization of 1,000,000 liters of clean water every week! "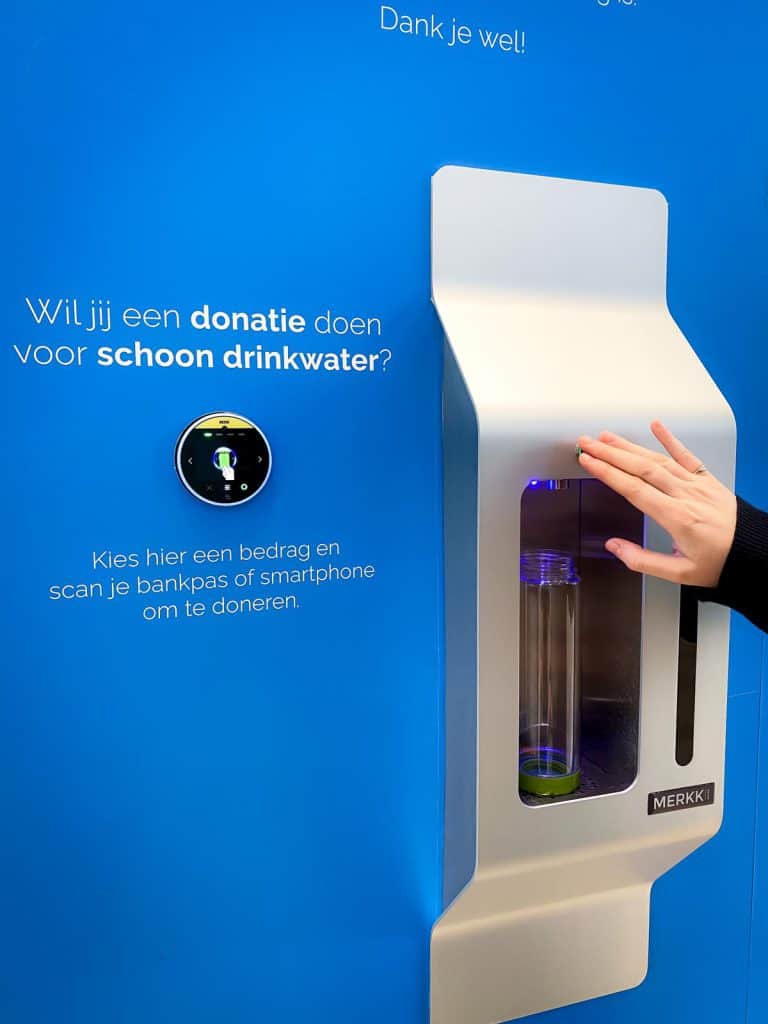 Expansion
Made Blue sees this tapping point as a test for much larger plans. "We will open our first public tap here and if it is a success we will do this in many more places, such as at universities and other shopping centers, also abroad," says Machiel van Dooren.
"So in more and more places you drink the best water for the world!" such as, for example, in London at the Northwood army base and soon in the Zuidplein shopping center in Rotterdam.
Do you also want a tapping point?
A Made Blue tapping point at your public location? This is already possible for a limited investment.
We are happy to think along with you about the possibilities.
---
May be you want to read these updates too:
We already invested € 1,000,000!
After five years we can proudly announce that we have already invested 1 million in drinking water and we will double that in the short term.
Read more
How are things now in Dembiya, Ethiopia?
It has been two years since we completed our project in Dembiya, Ethiopia. How is it there now? And what about other projects?
Read more