SOAP₂O is the most sustainable soap in the world with no water and no waste. The water saved is given back to those in need through the Made Blue Foundation.
33
Litres of water per sachet sold
Ambassador
Of the programme One litre for one litre
2022
SOAP₂O has been ambassadeur since 2022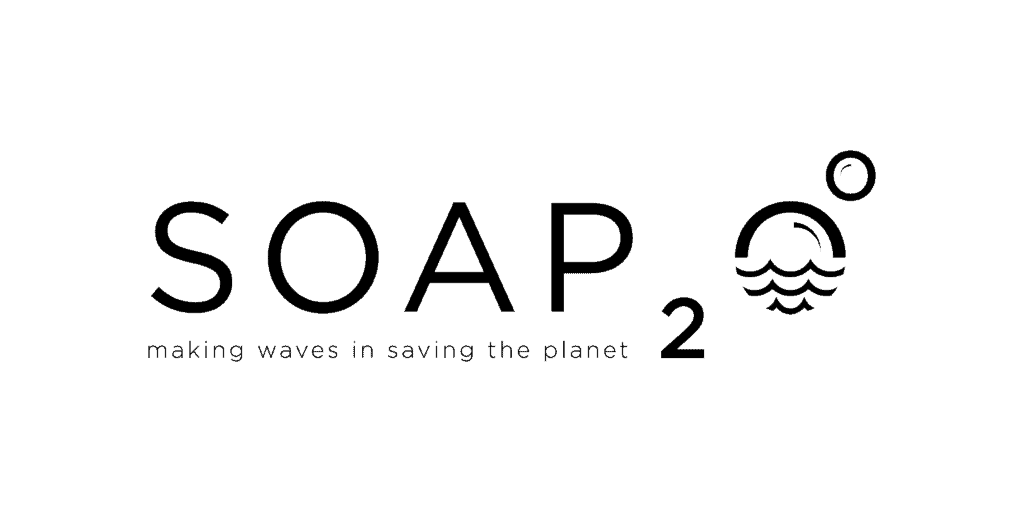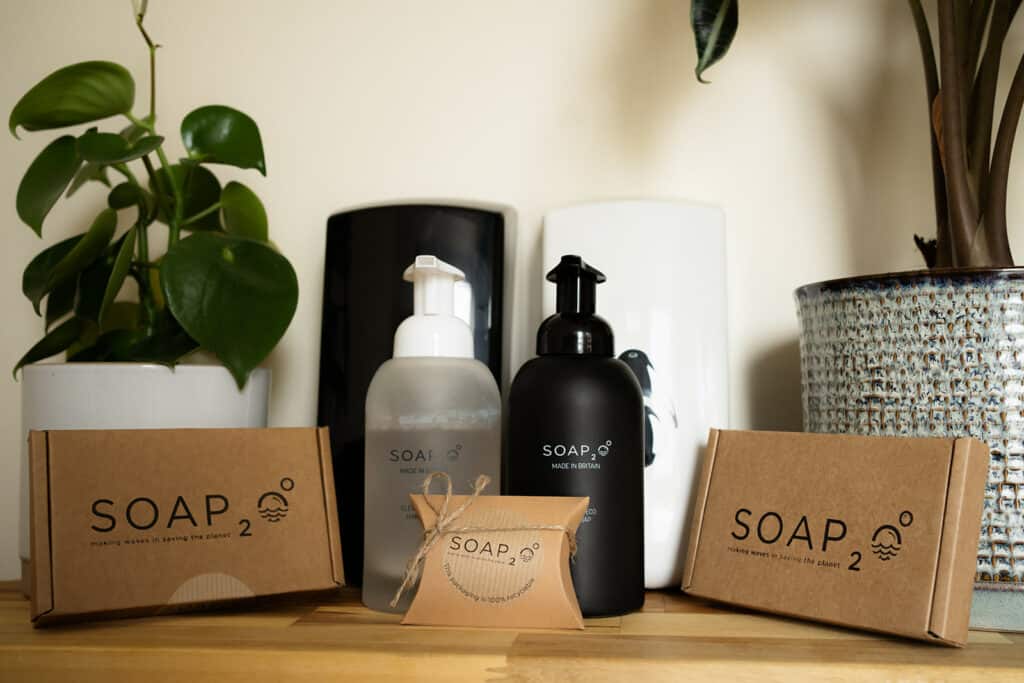 ABOUT SOAP₂O
SOAP₂O started when founder Jordan Hurley saw a huge gap in the market. Jordan supplied and distributed sanitizing equipment during the 2020 pandemic. Some of his most popular products were automatic dispensers, so he was constantly looking for ways to improve them.
In that process he came up with the idea of drastically reducing the transport volume by working with soap powder instead of soap solutions.
SOAP₂O is now rightfully the most sustainable soap in the world and to reinforce this, the saved water is returned to the people who need it most.
We are so pleased to be part of the Made Blue Foundation, we take the water out of our products and return it to those who need it most.
Jordan Hurley, Founder of SOAP₂O
In the picture
A whole pallet of 5 liters of liquid concentrate can be replaced by 4 packs of SOAP₂O. That saves a lot of transport and water.
SOAP₂O's soap is packed in water-soluble PVA film. So there is no waste to throw away.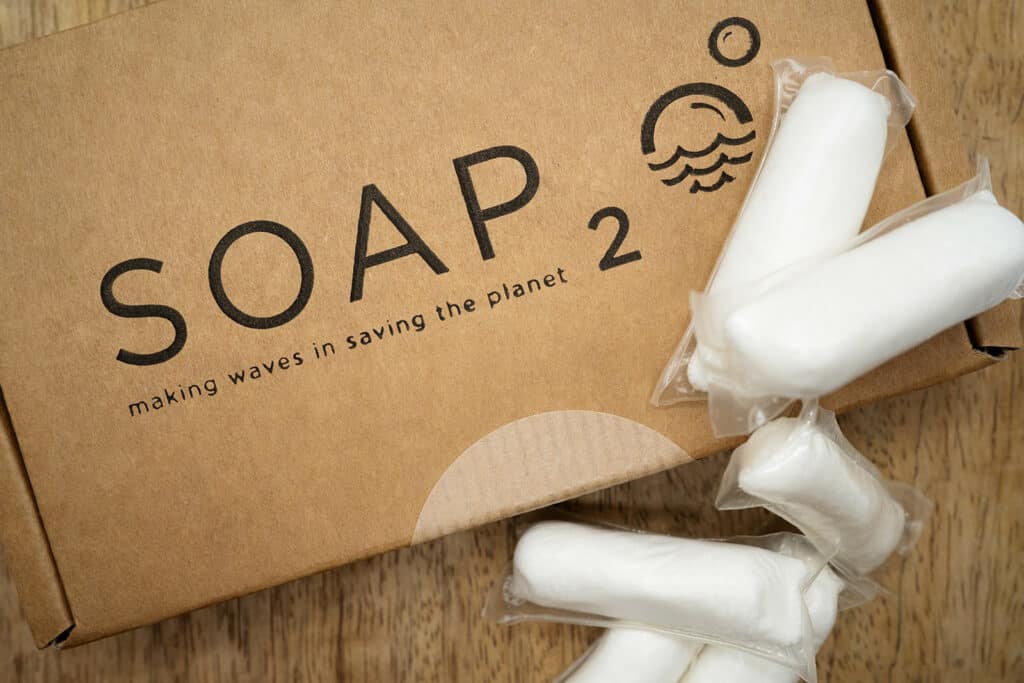 One litre for one litre
In our program One litre for one litre you can convert the water saving or water consumption of your product, service or organization in an equal amount of litres of clean drinking water in developing countries. Choosing a selection of customers or donating more liters is also an option. Transparency is paramount and we are happy to help you communicate about it!
Other ambassadors