13.5 billion litres on World Water Day 2023
13.5 billion litres on World Water Day 2023
As every year, we are announcing our meter reading on World Water Day: since our start, we have already produced more than 13.5 billion litres of clean drinking water on behalf of more than 500 ambassadors!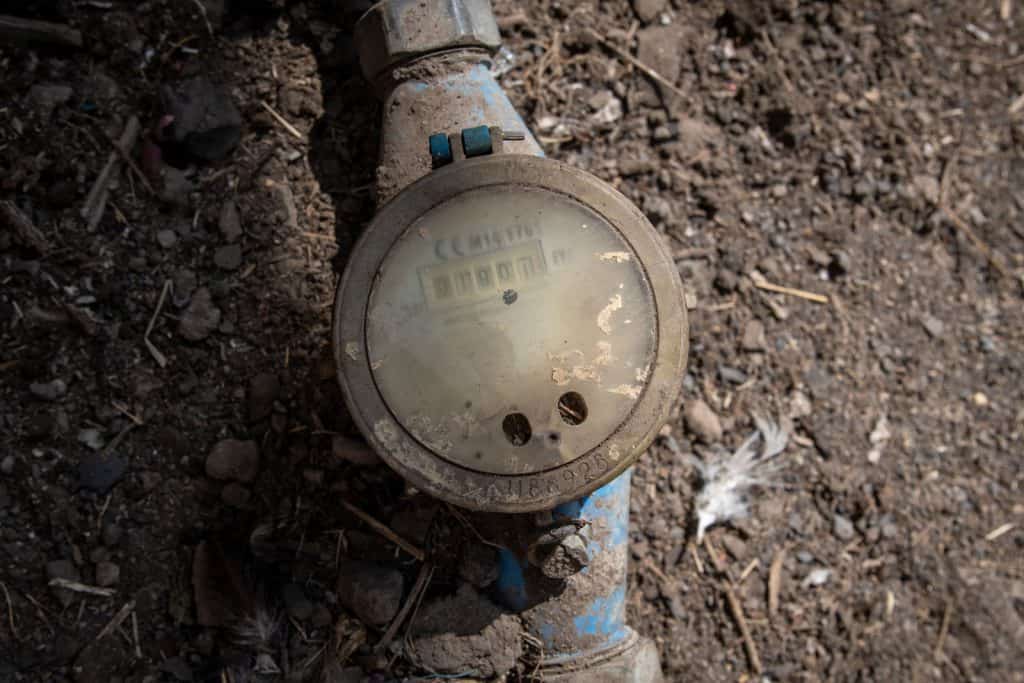 The past year
After two disappointing years due to corona, we were able to show good growth last year, both in the number of ambassadors and in the number of litres that we are allowed to realise on their behalf in developing countries.
Fortunately, the impact of corona on our water projects has remained very limited, so that we are still achieving more than the promised liters in countries such as Ethiopia and Bangladesh.
In addition, we have worked hard on various new developments such as Enjoy Water to Give Water and the Bottle Made Blue. We are therefore looking forward to the rest of this year!
13.5 billion litres
If we add up all donations up to and including World Water Day, March 22, we arrive at more than 13.5 billion liters of clean drinking water!
This impressive meter reading has been achieved thanks to the contribution of more than 500 ambassadors. These are companies that mirror their water savings or consumption in our program A liter for a liter such as MAAS, but also many catering entrepreneurs who serve the best water for the world.
We also count the various water coolers in offices and all donations linked to our reusable bottles. Finally, more and more hotels such as DoubleTree by Hilton are also donating to our Enjoy Water to Give Water program.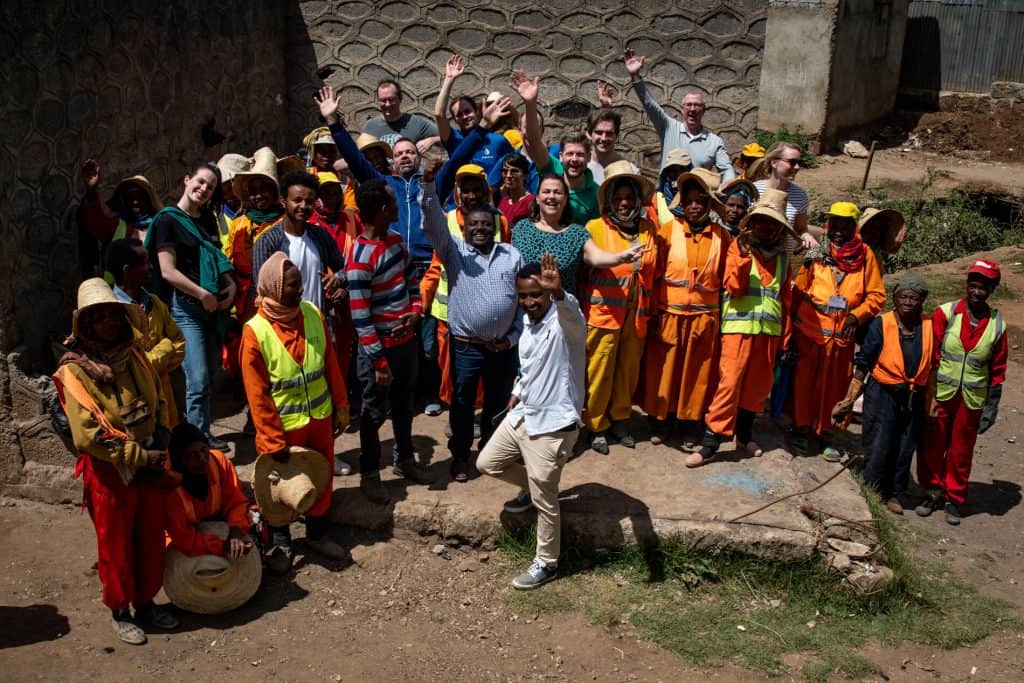 14,2

billion

litres of clean drinking water
500+
thanks to this much ambassadors
You can read more about our spending, water projects and our ambassadors in our annual report for the year 2022. The meter reading in that report is slightly lower because the report runs until 31 December instead of 22 March.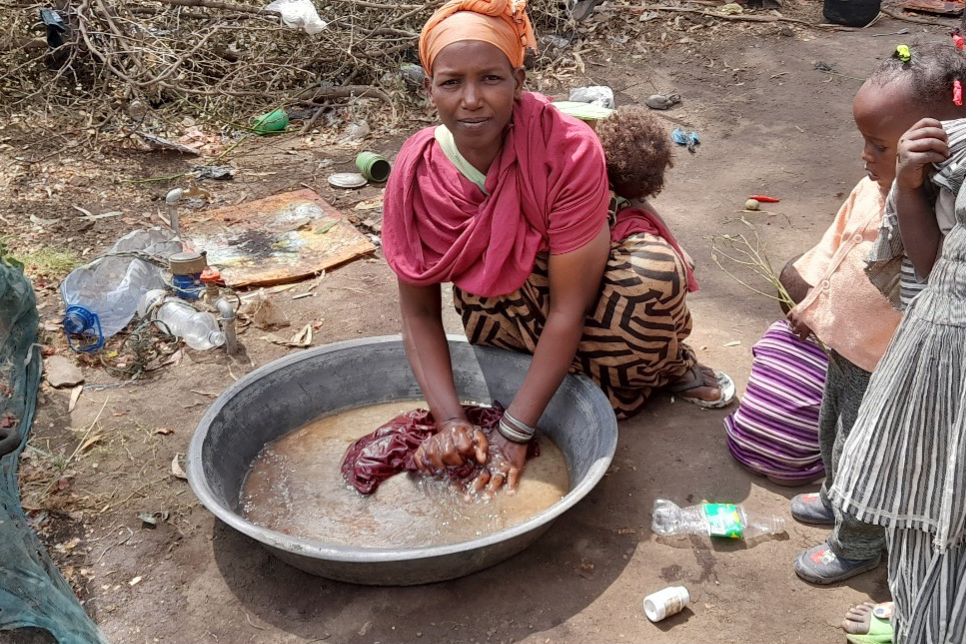 How much is that exactly?
13.5 billion litres sounds like a lot of water, but how much is it really? Converted it means that we: provide 186,191 people with 20 litres of water per day for at least 10 years or longer. That is more than the inhabitants of Nijmegen or Breda for example.
That is also more than 186,000 people such as Misra from Bishoftu, Ethiopia, mother of six children who, until recently, often fetched water at night and then had to queue for six hours.
For 10 years?
We calculate with 10 years of access, but we do everything we can to make that in practice perhaps 100 years. For example, for every project we provide a maintenance committee with members from the local community and people often have to pay a small contribution so that they can save for maintenance and repairs.
We choose to work in relatively stable regions where there are no conflicts that could threaten the water supply. We also include a risk margin in our calculations in the unlikely event that something should go wrong.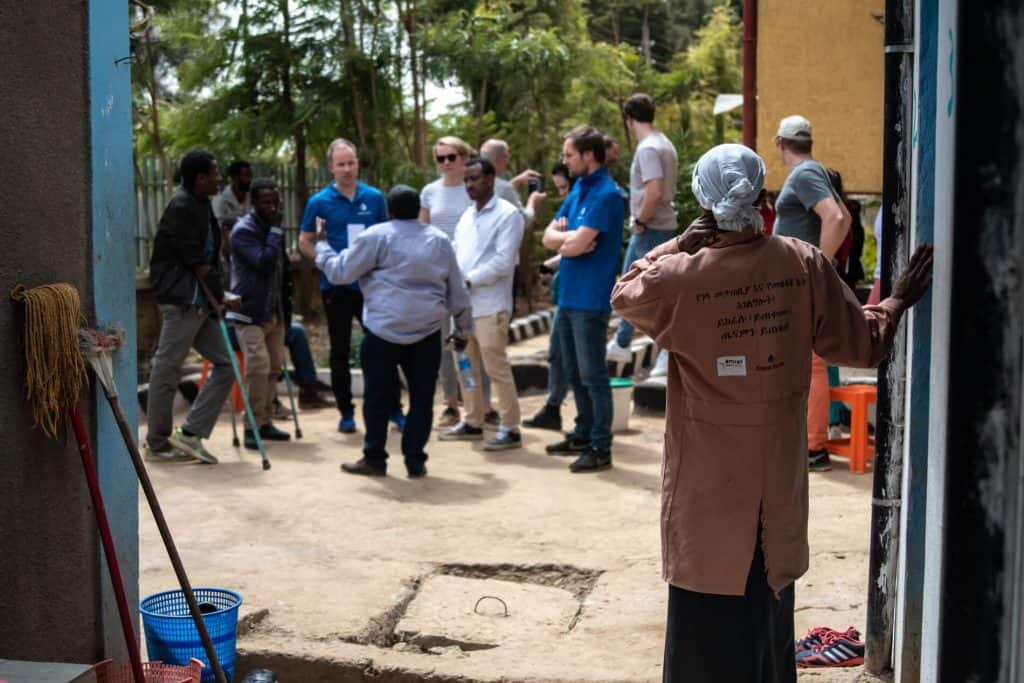 Contribute to our mission too
You can also contribute to our mission: clean drinking water for all.
That can be done in many more ways than you think, for example simply by shopping.
Or go out for dinner and have a glass of water.
---
May be you want to read these updates too: