WASH & Learn update May 2023
Our WASH & Learn project in Uganda should be completed by the end of this year. Time to check whether we are on schedule.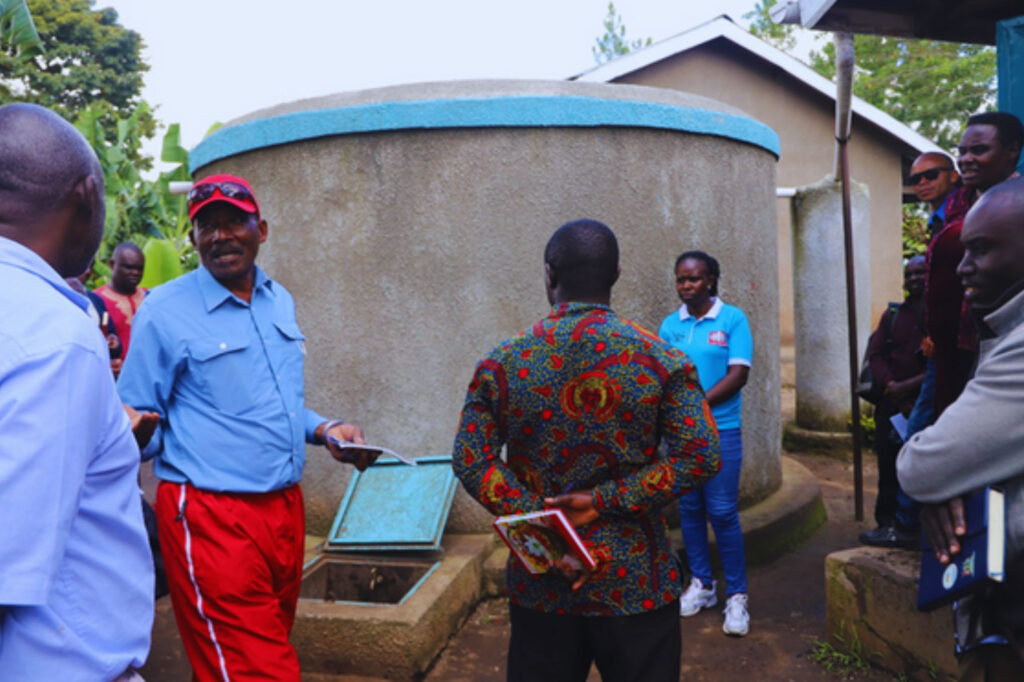 Much achieved
This project is all about innovations and does not have a well-defined approach in advance, yet we have clear targets for the total project and we therefore check them regularly.
We recently received the report for this and guess what:
14 of the 19 rainwater collection tanks have been realized
12 of the 15 new water points are ready
This means that more than two-thirds of the total number of liters has already been achieved. You can read more about this below.
Water in villages
Four water points have now been restored in villages, giving 567 households access to safe water. A water user committee has been established at each rehabilitated water point to ensure proper management of the water point.
We expect that this will contribute to a strong decrease in water-related diseases. But of course the facilities alone are not enough: the committees are also trained to ensure that the water point remains intact. For example, small children and animals are not allowed at the water point to ensure that no pollution occurs.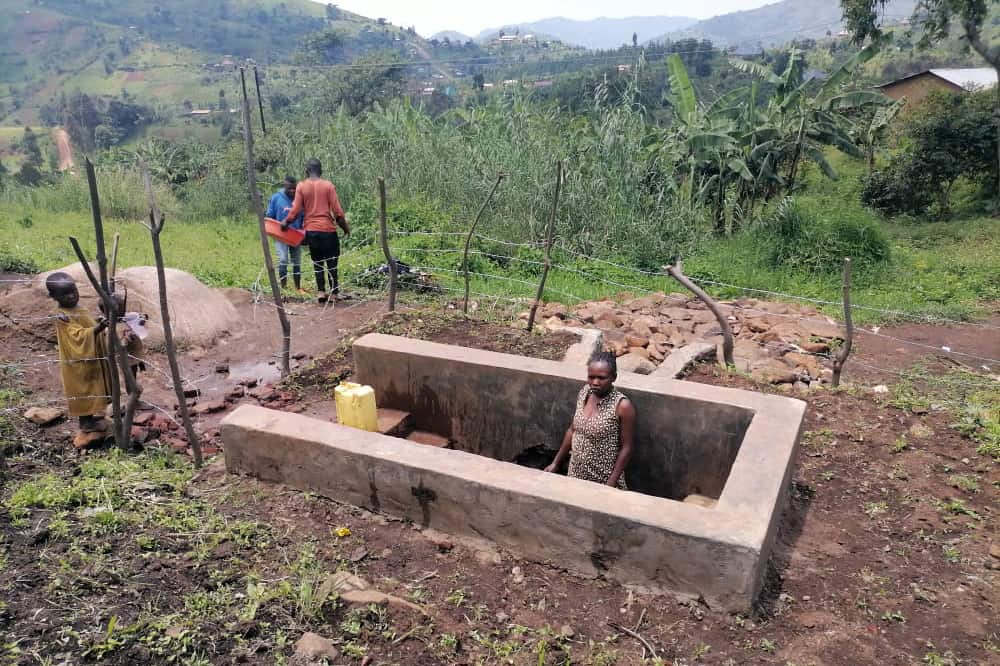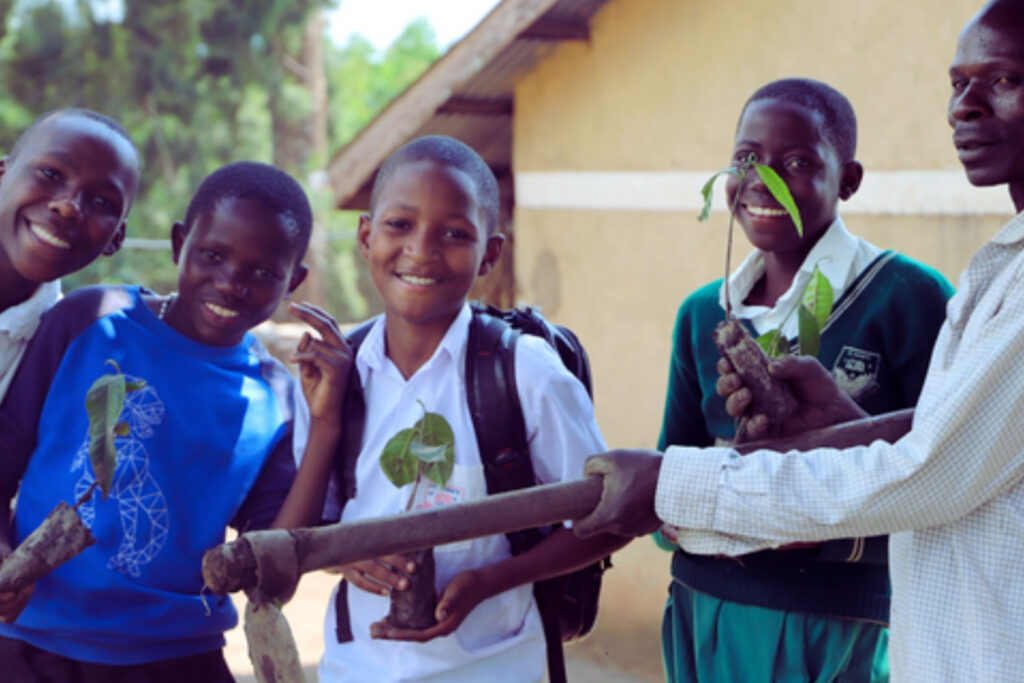 Water at schools
Water tanks of 15 and 25 m3 are currently being installed in schools to collect rainwater. This gives almost 2500 students access to water and they no longer have to walk for hours to fetch water in dry times.
Of course, the students also receive information about hygiene and the importance of water. This goes further than you might think: it also talks about sustainable use of water and natural resources such as wood. In addition, 500 trees have been planted to ensure that more water can be retained in the soil.
Next steps
In the coming period, we will work hard on ten hand-washing facilities in schools so that students can wash their hands there. For this, the four large water tanks will be installed and 15 water points will be repaired.
In addition, school boards are trained in hygiene, but also in the proper management of water supplies and financial management.
Parents are also invited to schools to learn about hygiene so that schoolchildren can safely handle water at home.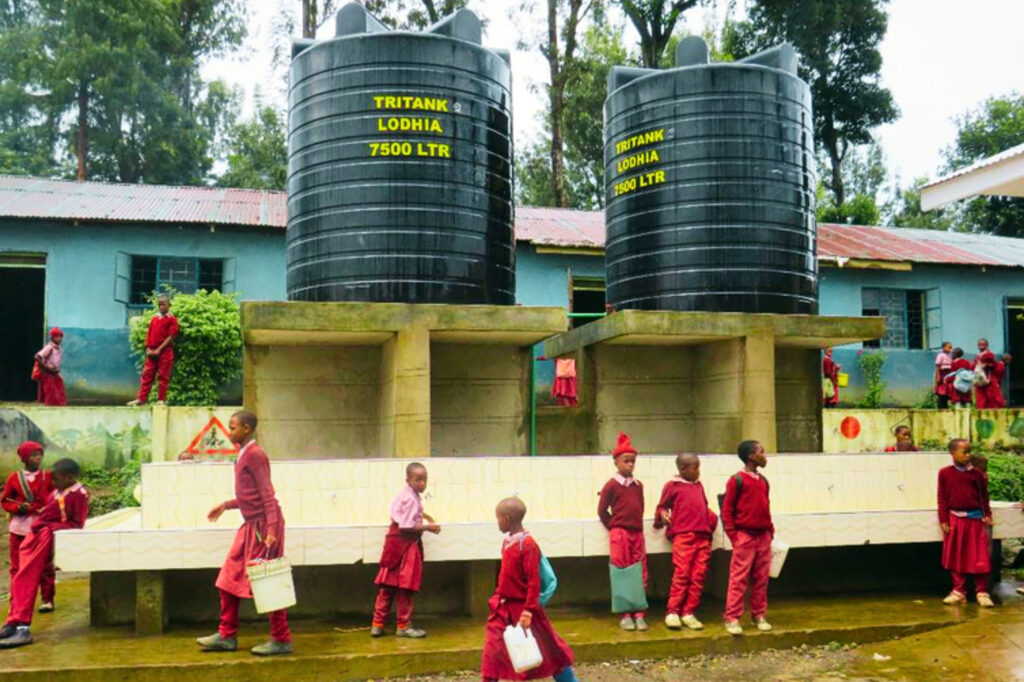 WASH & Learn
In this sequel to the water vending machines, innovation and girls are central to achieving access to clean drinking water. In this new phase, we are expanding to Uganda to provide water to communities there as well.
However, that does not mean that we can choose exactly the same approach and technique. We have to look at how we work per location. This is how we arrived at what we are going to do here: realize 15 new water points, rehabilitate 3 old ones, 19 rainwater collection tanks and 15 hand washing points.
---
You might want to read these updates too:
WASH & Learn update: Innovations
Our WASH & Learn project in Uganda has clear targets but no fixed approach. This creates very interesting innovations that appear to work very well…
Read more
WASH & Learn: involving the boys (VIDEO)
Our project WASH & Learn in Uganda goes a long way. So much so that the boys are also involved in making sanitary towels so that they understand how important it is for their classmates.
Read more