WASH & Learn update: Innovations
Our WASH & Learn project in Uganda has clear targets but no fixed approach. This creates very interesting innovations that appear to work very well…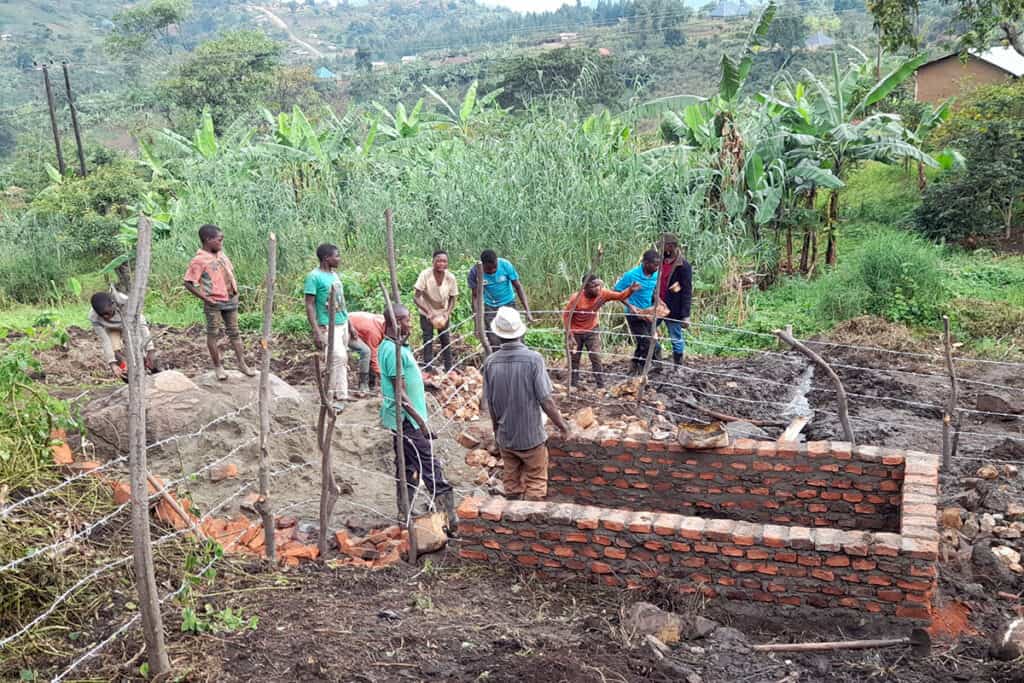 Well on your way
Recently it was time for an interim report from Uganda. As it turns out, we've come a long way already:
8 of the 19 rainwater collection tanks have been realized
8 out of 15 hand washing points are finished
7 instead of 3 old water points have been rehabilitated
6 of the 15 new water points are ready
The image shows a water tap under construction. The construction is intended to protect the tapping point against, for example, mud. The local inhabitants, especially the women, have contributed ideas to this set-up.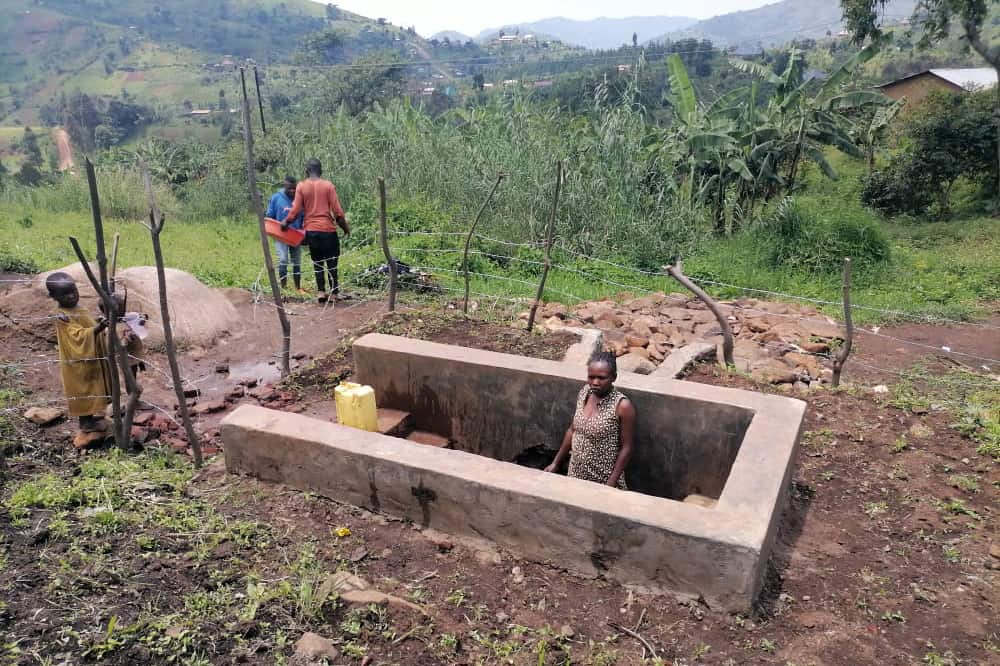 Water quality
The water that we make available must of course be of good quality. That is why portable test sets are distributed and we teach the committees how to use them and what to do if the quality is not good enough. Boiling water is then the least favorable option because of the high CO2 emissions.
Ceramic filters are also made available, for example at schools. A plan is also immediately drawn up to recoup the investment. So that a replacement filter can also be purchased in the long term.
By mid-2022 we have already achieved 8% of the intended liters of water. This while the project is not even completed and we assume a lasting effect!
Project manager WASH & Learn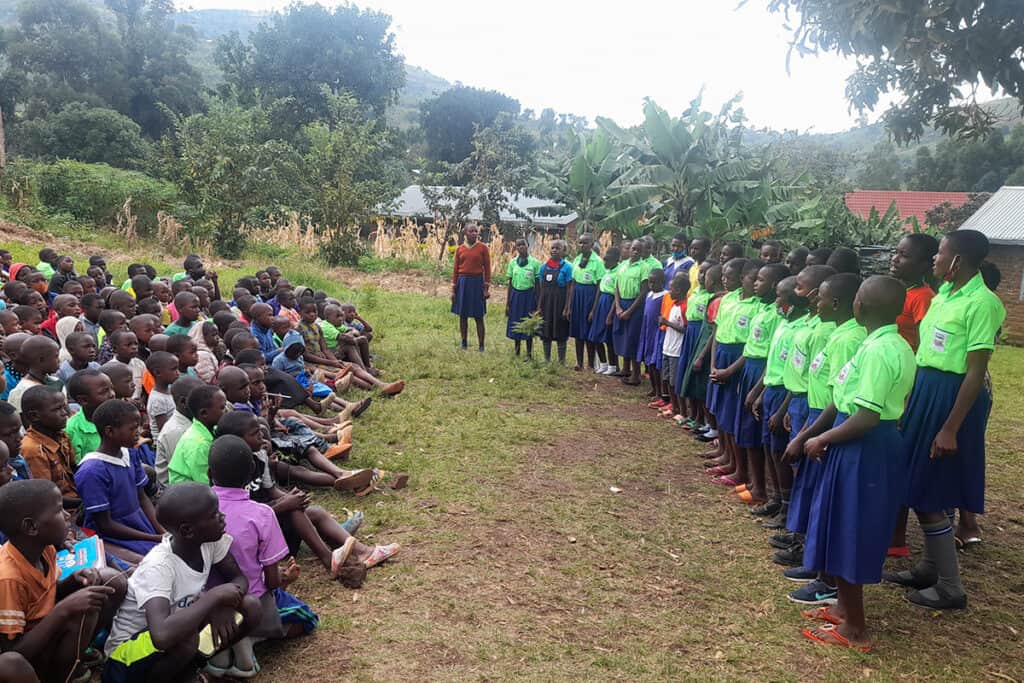 School gardens
Many schools in the WASH and Learn programs have been supported to establish vegetable gardens using appropriate wastewater. To professionalize these gardens, we have collaborated with local agricultural officials. They provided the schools with training on water management in agriculture, pest control and nutritional knowledge.
The vegetables are sold to generate income to finance the operation and maintenance of the WASH infrastructure.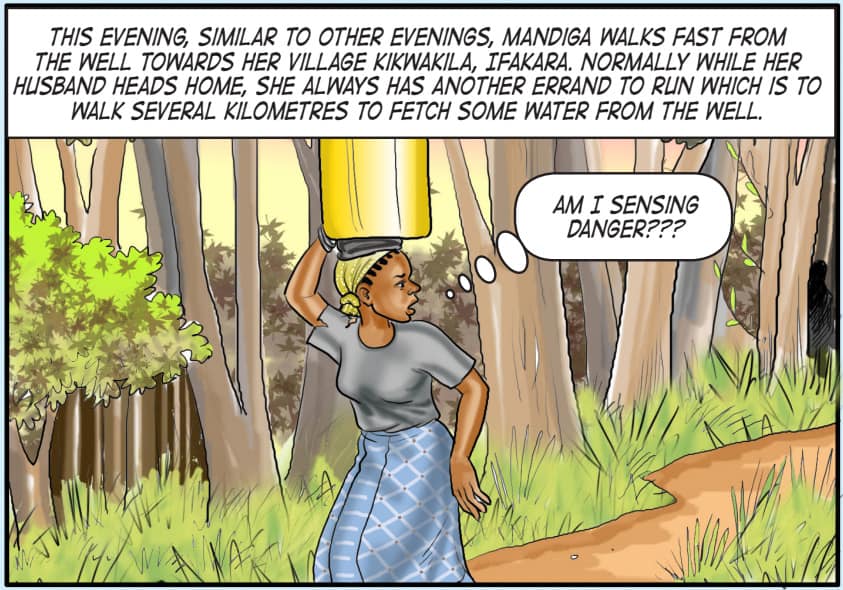 Mandiga's Well
We also started a very inspiring collaboration with human rights activist and writer Mohamed Hammie, based on a survey in remote communities, which brought out the perspective of often unheard of women.
Because we want to bring this story to the general public, we decided to make a comic book. Which will be promoted and launched in 2022.
We are already noticing the effect of the book: the story is being staged as a play in more and more places, making local communities aware of the role of women when it comes to fetch some water.
WASH & Learn
In this sequel to the water vending machines, innovation and girls are central to achieving access to clean drinking water. In this new phase we are expanding to Uganda to provide communities with water there too.
However, that does not mean that we can choose exactly the same approach and technique. We have to look at how we work per location. This is how we arrived at what we are going to do in concrete terms here: realize 15 new water points, rehabilitate 3 old ones, 19 rainwater collection tanks and 15 hand wash points.
---
You may also want to read these posts:
WASH & Learn update May 2023
Our WASH & Learn project in Uganda should be completed by the end of this year. Time to check whether we are on schedule.
Read more
WASH & Learn: involving the boys (VIDEO)
Our project WASH & Learn in Uganda goes a long way. So much so that the boys are also involved in making sanitary towels so that they understand how important it is for their classmates.
Read more