Vietnam update: training and education
Vietnam update:
training and education
A lot needs to be done before water can actually be tapped. Here you can read what we recently did in Vietnam to achieve a sustainable water supply in the future.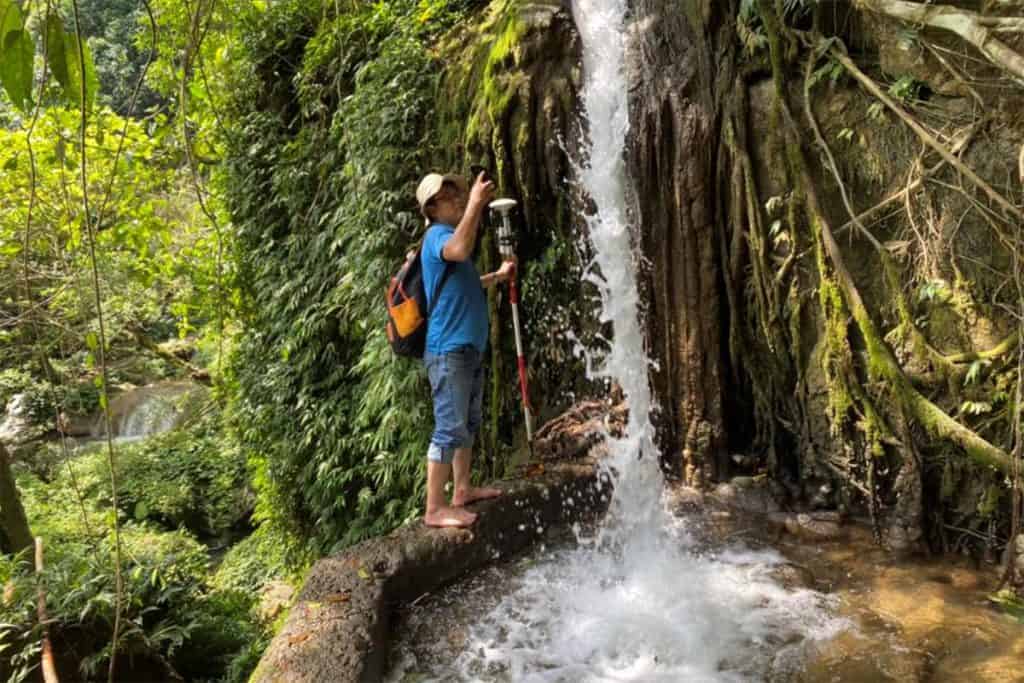 WE ARE WELL ON OUR WAY
Together with the Ba Thuoc program team and the local government, World Vision Vietnam selected one party from the tender with a lot of experience and the necessary certificates for competence and quality.
The engineers of this party, Limited Company, have started reviewing and measuring topographic maps, examining the water source and designing the water system construction.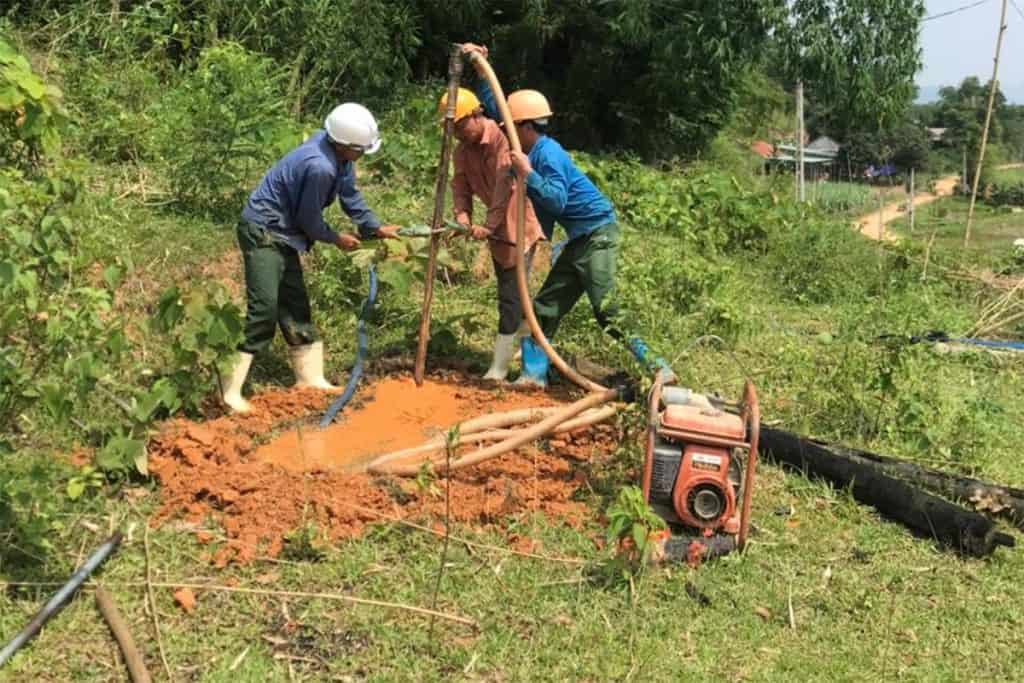 Water quality
In collaboration with the Water, Sanitation and Environment Center of Thanh Hoa Province and Dien Quang Commune Program Management Board, the water quality has been tested with water samples. 16 of the 18 parameters tested within the standard.
A number of steps are being taken to guarantee the safety of drinking water: The immediate vicinity of the water source is protected (to prevent contamination of the water). The community is educated on the importance of environmental protection, proper waste collection, pesticide prevention and not grazing or drinking or livestock around the water source and upstream.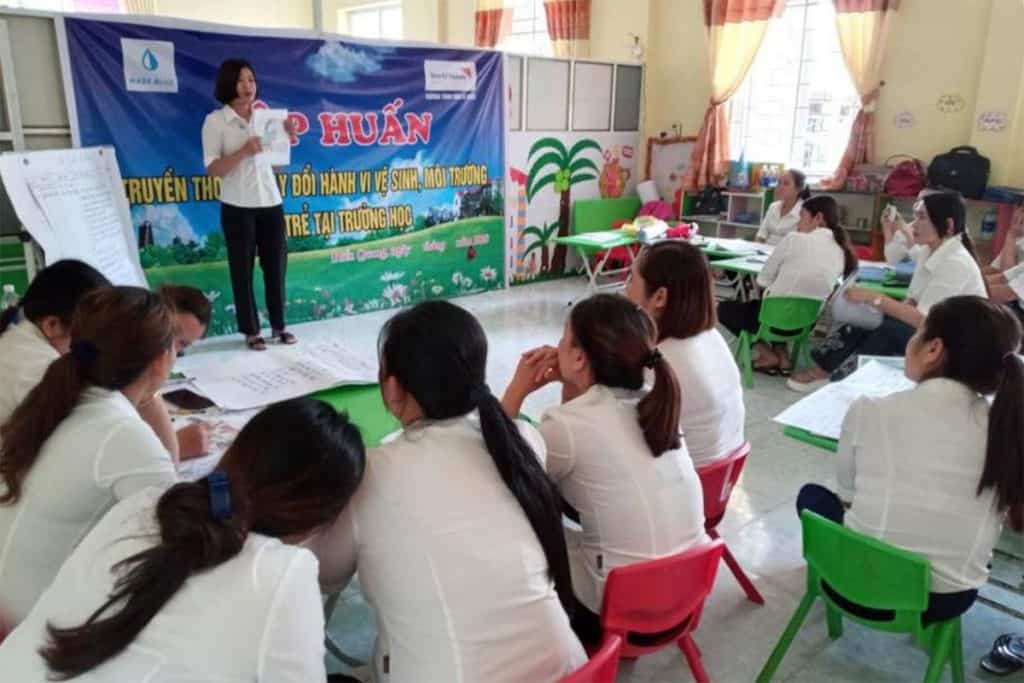 Project officer
We also recruited a project officer. She started mid-May and will ensure good progress and implementation of the activities.
The project team has determined the location of the water pumping station, taking into account the ownership of the land and a good location in relation to the six villages.
Due to the Corona lockdown, not all training and meetings in the community could take place. As a result, the schedule has been delayed somewhat, but efforts are being made to catch up in the next period.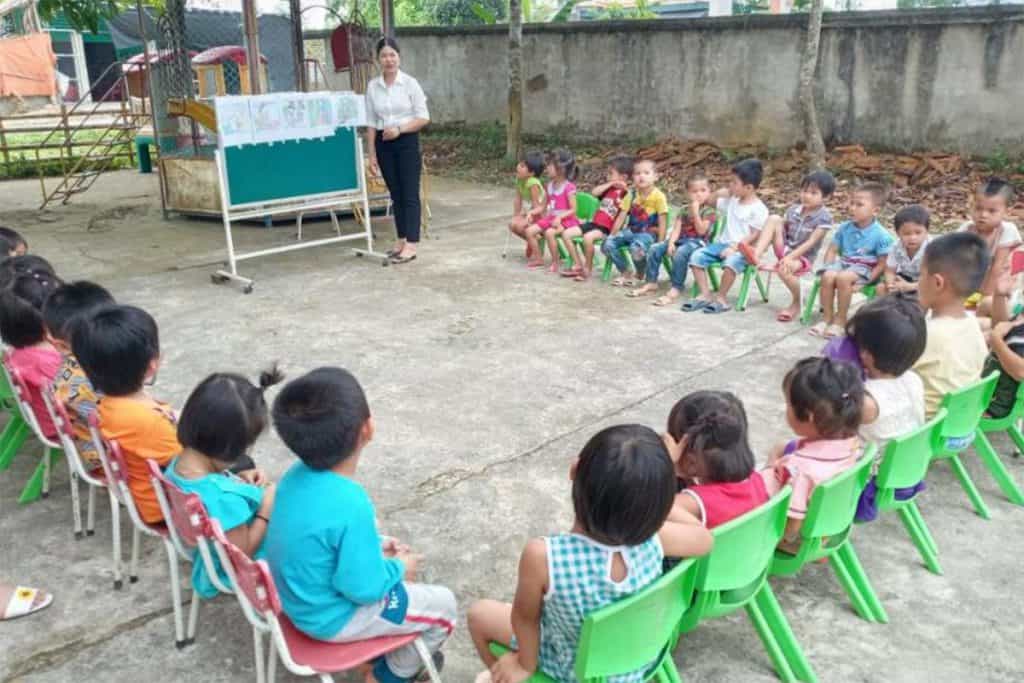 Education
To achieve this, a water supply system will be built, including a pipe system that will supply water to six distribution points in six village centers and then connect it to 714 households, a kindergarten, a primary and a secondary school. We do all this as sustainably as possible, so with local involvement and a lot of information.
Clean drinking water for minorities
In October 2019 we started this project together with World Vision Vietnam. It focuses on the municipality of Dien Quang in the district of Ba Thuoc. This municipality is mainly inhabited by the Muong – a minority group in Vietnam – who are not seen as a priority by the government.
The project runs from October 2019 to March 2021 and aims to provide 3,572 people with clean drinking water and thereby improve their health and quality of life.
---
May be you want to read these updates too:
Vietnam: Virtual visit as completion (VIDEO)
Our project in Vietnam was recently completed but unfortunately we were unable to visit it ourselves. Instead, we were invited for a virtual visit.
Read more
Vietnam update: On TV and extension
In Vietnam we recently celebrated the official opening of the water supply, which to our surprise even made national TV. Another surprise was that there was budget left and that is why we are going…
Read more