Vietnam update: On TV and extension
Vietnam update:
On TV and extension!
In Vietnam were we recently allowed the official opening of the water supply and to our surprise that even made national TV. Another surprise was that there was budget left and that is why we are going to expand.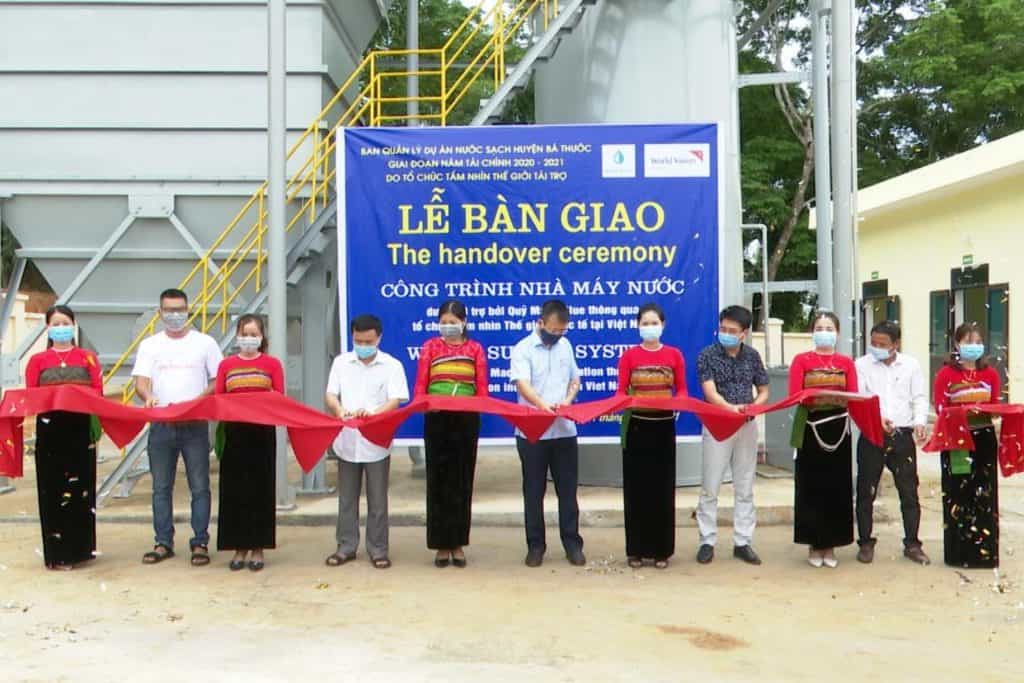 Official opening
The water system in Ba Thuoc has recently been officially opened as you can see in the photo. You can also see the large purification tank in the background. Several pumps are housed in the building on the left.
A total of 18.2 km of water pipes have been installed and with this we reach 3 schools and 1 hospital in addition to 6 villages. This is important because we are reaching more people than planned through the public buildings.
The extensive awareness campaign has opened the eyes of many people. Often they did not realize that it was dangerous to use the water they first depended on.
National TV
To our great surprise, a news channel in Vietnam covered the opening of the water supply in Ba Thuoc. In the video you can clearly see how extensive the water system is with a capacity of 600 m3 per day.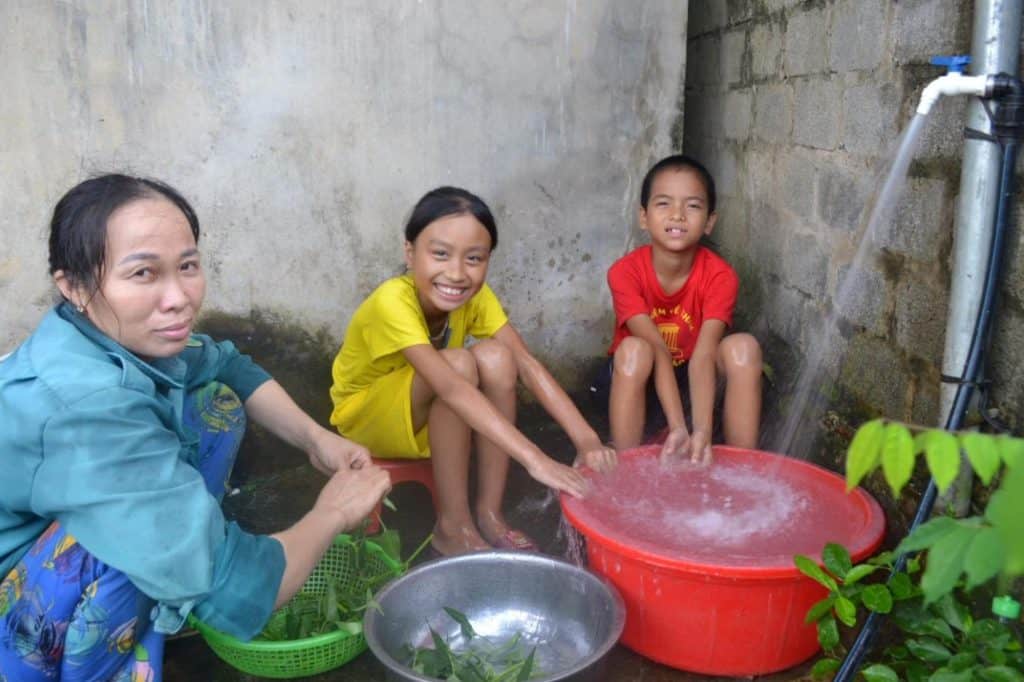 Challenge
In this project we want to offer as many people as possible a connection to the water network at household level. Due to COVID-19, however, there are quite a few families who now have less or no income.
As a result, only more than 100 of the intended 600 household connections have been connected. However, many more households have registered. It will become clear in the coming months whether this number can still rise significantly.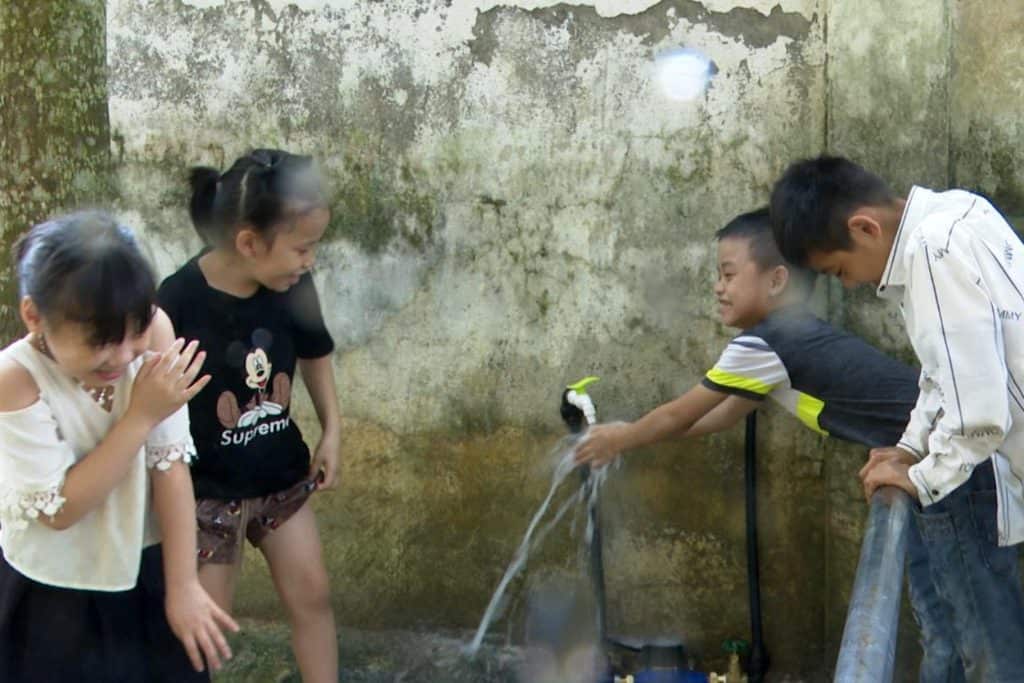 Extension
In addition to the surprising video report, there was another surprise from the project team: due to good negotiations and a favorable dollar exchange rate, there was a budget left over. That budget can be used for an expansion of the project and we do this in two ways.
We will connect two more villages to the network so that we can reach more people and we will subsidize the connections for households that cannot afford the start-up costs.
All in all, we will hopefully reach many more people than planned and all households within the network can also benefit.
Clean drinking water for minorities
In October 2019 we started this project together with World Vision Vietnam. It focuses on the municipality of Dien Quang in the district of Ba Thuoc. This municipality is mainly inhabited by the Muong – a minority group in Vietnam – who are not seen as a priority by the government.
The project runs from October 2019 to March 2021 and aims to provide 3,572 people with clean drinking water and thereby improve their health and quality of life.
---
May be you want to read these updates too:
Vietnam: Virtual visit as completion (VIDEO)
Our project in Vietnam was recently completed but unfortunately we were unable to visit it ourselves. Instead, we were invited for a virtual visit.
Read more
Vietnam update: construction started
In our project in Vietnam, the start of the construction work has been central in recent months and construction is now underway!
Read more