B2-Cleaning saves water during cleaning by using innovative techniques. They convert the saved liters into clean drinking water in developing countries through the Made Blue Foundation.
20
Litres of water per cleaning hour
Ambassador
Of the programme One litre for one litre
2022
B2-Cleaning has been ambassadeur since 2022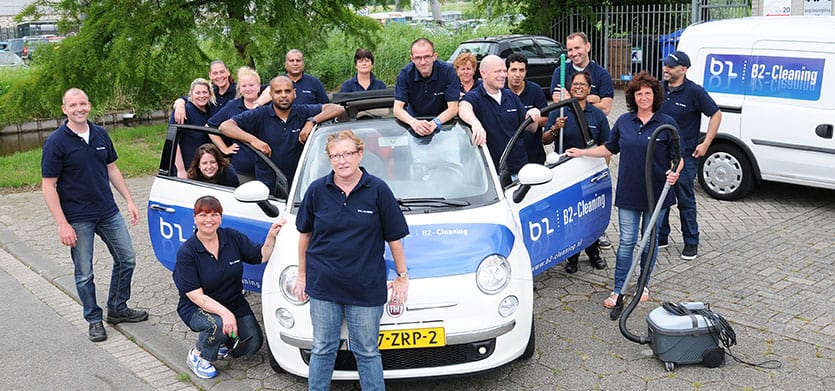 About B2-Cleaning
B2-Cleaning is a cleaning company with an innovative and social view of the world and a no-nonsense mentality: they like to look at how things can be done better or even more sustainable. B2 uses innovative cleaning techniques to save on energy consumption, water and chemicals.
They believe in creativity, enthusiasm and thinking in possibilities, because those are our elements for success. Quality of work and sustainable entrepreneurship are self-evident, but they find it just as important that our people enjoy going to work. Creating opportunities for new employees, but at the same time increasing our impact by making the world a little cleaner and more beautiful together.
As a proud ambassador of Made Blue, we are committed to converting saved liters of water into as many liters of clean drinking water in developing countries. In addition, we also focus on the use of innovative and water-saving cleaning machines.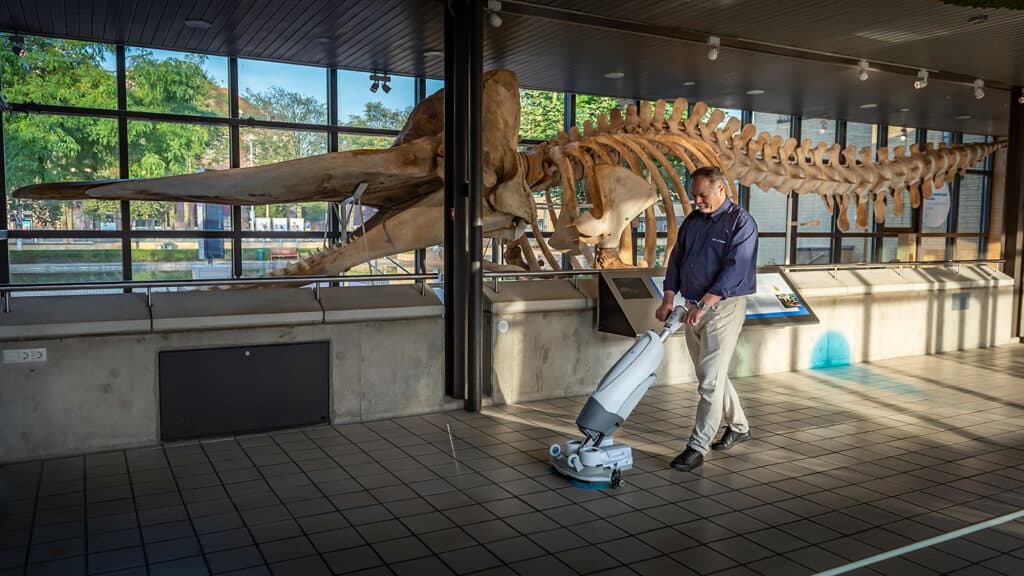 In the picture
B2-Cleaning saves a lot of water during cleaning, among other things by using the water-saving i-mop from i-team, as can be seen here during work in the Museon-Omniversum in The Hague.
i-team is also an ambassador for Made Blue and donates clean drinking water for every i-mop through the Made Blue Foundation.
One litre for one litre
In our program One litre for one litre you can convert the water saving or water consumption of your product, service or organization in an equal amount of litres of clean drinking water in developing countries. Choosing a selection of customers or donating more liters is also an option. Transparency is paramount and we are happy to help you communicate about it!
Other ambassadors