Water by women Nepal update
Our project for and with women in Nepal is well underway: the first two water supplies are almost complete and the first group of women has been trained to provide information and start businesses.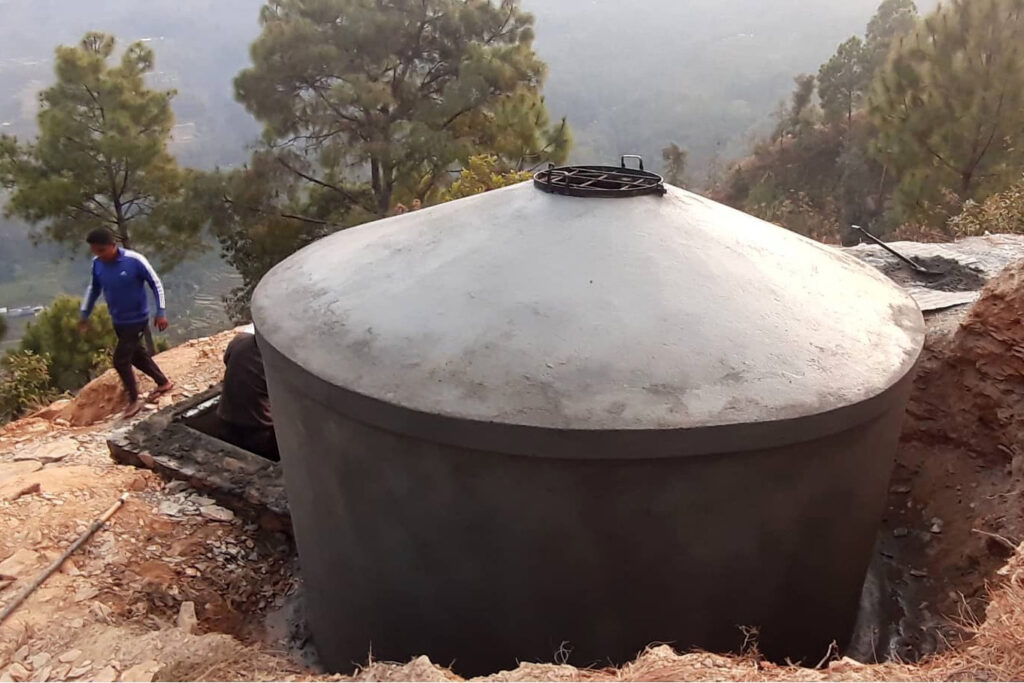 Water systems
The first two water systems are almost finished. This already gives 500 people access to clean drinking water. In the photo you can see one of the water tanks that serve as a storage and pressure vessel.
The best solution and location are sought locally for each water system. This is not always easy in the mountainous terrain.
Water points
Water taps are being installed in the local communities. You can see an example in the photo that is still being worked on.
The design of the taps came about in consultation with the women who fetch the water. For example, they indicated that it is very pleasant to be able to place a bucket or jerry can at a height so that it remains clean.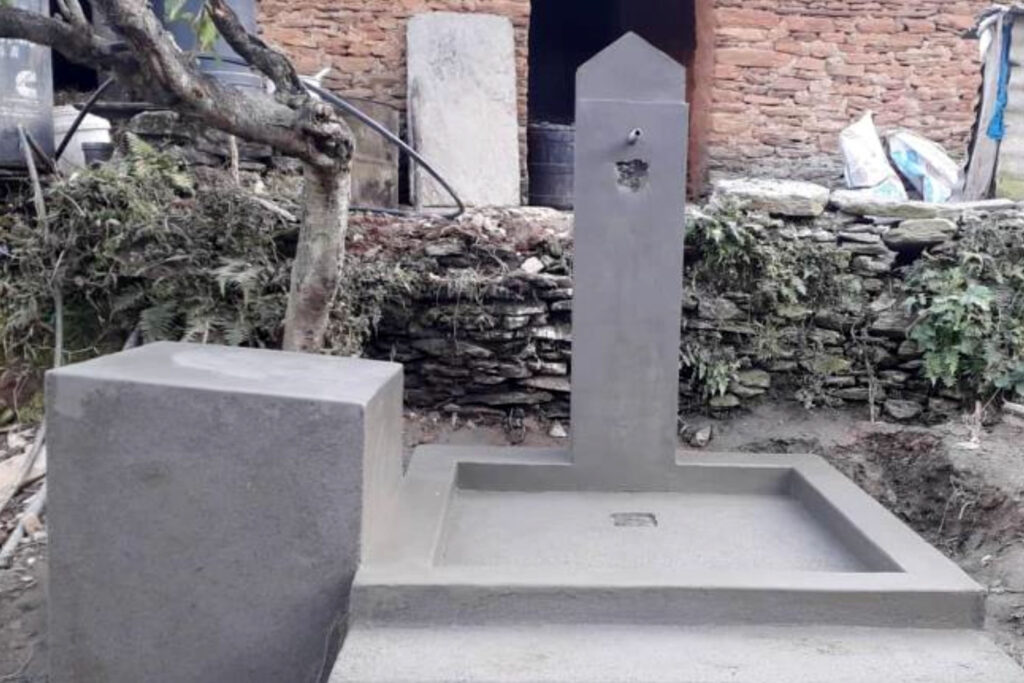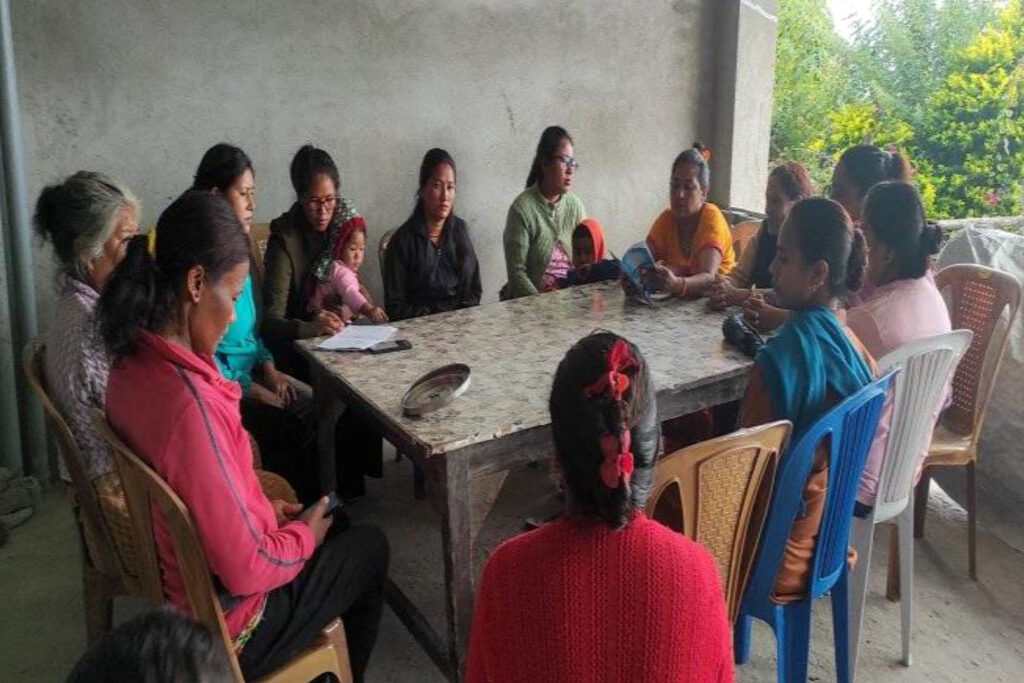 Women in charge
The local women are being trained in working groups to be able to provide information and run small water companies. One of the participants wrote:
"This kind of training is very new for members of the female network group. We learned about women's empowerment, entrepreneurial skills and decision-making processes at the household and institutional level. We also learned how to motivate women to participate in meetings and discussion forums. We also learned WASH key messages for a healthy home and community."
Awareness
Clean drinking water only has real health effects if it is also handled hygienically. The best way to do that is to start with the new generation.
That is why information is given at local schools. The children tell their parents about this and eventually they will also change their behaviour.
We have only just started this project, but we can already see how enthusiastic the local population is. Hopefully we can share more images soon.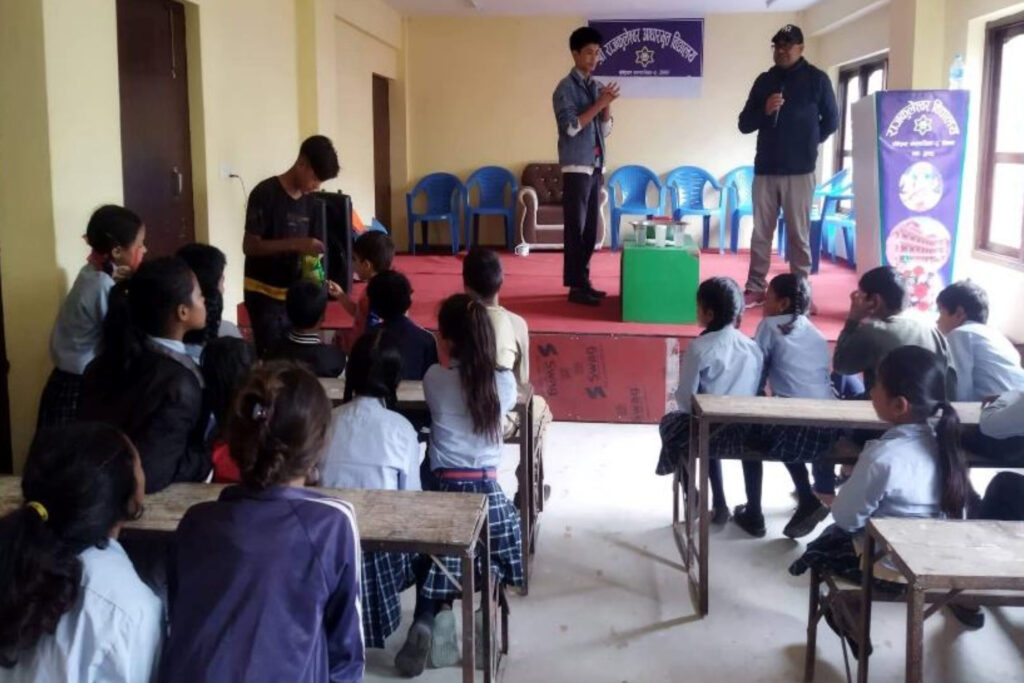 Water by Women
In Nepal many men leave the villages for the cities to earn an income, not always with success. Many women are therefore responsible for the family. They are not used to developing economic activities, which means that they cannot develop themselves and remain stuck in a poverty trap.
In the north-east of Nepal, many water supplies from the past have been poorly managed or broken during the major earthquake of 2015. Because many people from low castes live in these areas, they have fewer opportunities. Together with the women, we are going to repair or construct the water facilities in an enterprising way so that more than 25,300 people will soon have access to clean drinking water.
---
You might want to read this too:
Water by women: the preparations
Our project in Nepal has started. Here, together with women, we will restore water supplies in an enterprising way. The preparations are in full swing and they are essential for the success of the…
Read more