La Trappe and BrewDog support Made Blue with limited edition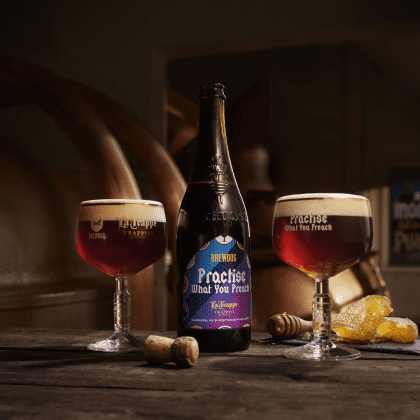 specialty beer
Practice What You Preach is a heartwarming Quadrupel with Scottish heather honey and American hops. It will be available in a limited edition from 11 November 2021 exclusively at the Tasting Room, the Monastery Shop, in a number of catering locations, Jan Linders (from 25 November) and MITRA.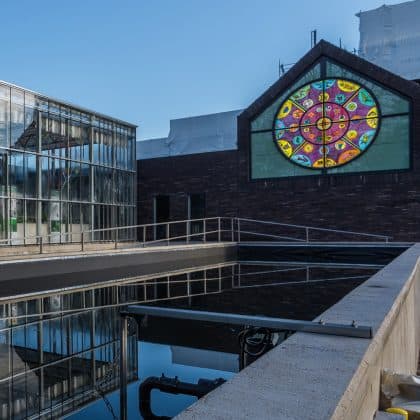 Where monks meet punks
The collaboration between La Trappe and BrewDog is one of 'where monks meet punks': two worlds that differ strongly in communication and beer styles. Yet they found each other in a shared ambition: to pass on the world better. For both, the pursuit of clean drinking water is an inseparable part of this. For example, the abbey (brand owner of La Trappe) built the Biomakerij a few years ago, an ecological water treatment plant that purifies the waste water from the abbey and brewery. BrewDog will build a similar water treatment plant in 2022 and has already reduced its water consumption by 37% in recent years.
This special collaboration not only ensures a delicious beer, but also a major social contribution. Even though brands are sometimes far apart, we show that joining forces can lead to beautiful ideas with a result that you can fully support.
Brother Isaac of Brewery De Koningshoeven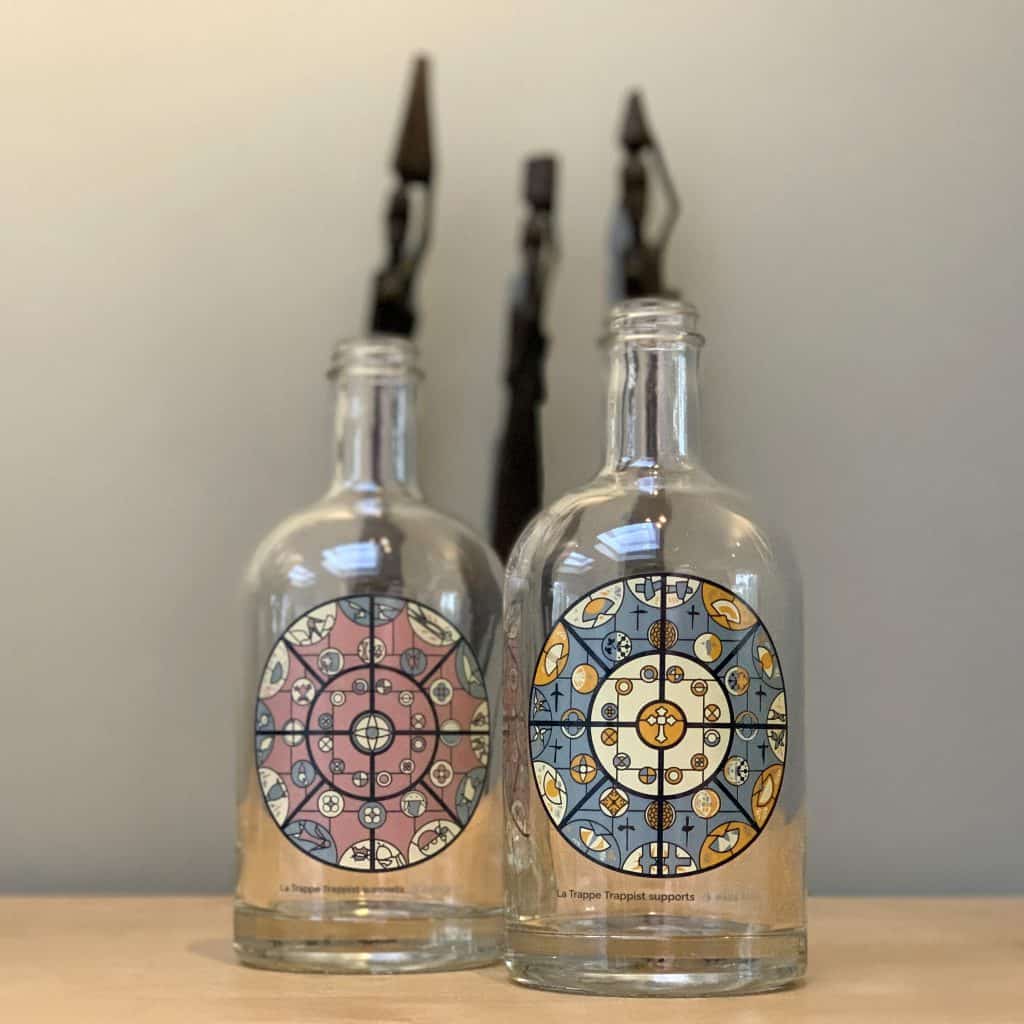 Water with the beer
Brouwerij de Koningshoeven, the brewer of La Trappe, goes much further than just releasing this specialty beer. The Brewery has been working successfully on water conservation for years, but there will always be a water footprint. Over the next three years, the Brewery will convert that water footprint into as many liters of clean drinking water via Made Blue.
In addition, they are also releasing a limited edition glass water bottle, inspired by the stained glass windows of the brewery. You can now buy this unique bottle in the Monastery Shop.
5000 people
Brother Isaac van Brouwerij de Koningshoeven (La Trappe) explains in this video why they started working with an apparently strange partner Brewdog. Together they realize clean drinking water for at least 5,000 people for at least 10 years.
One litre for one litre
In our One litre for one litre program, we offer you the opportunity to mirror the water consumption – or the water savings – of your product, service or organization.
Together we calculate the consumption or saving and determine which donation is needed to realize the same number of litres of clean drinking water in developing countries, guaranteed and certified.
---
May be you want to read these updates too:
i-did shows the impact of textiles via Made Blue
i-did gives used textiles a second life, saving a lot of water that is converted into clean drinking water via Made Blue.
Read more
Hygiene solutions by our ambassadors
The Corona crisis also speeds up development and innovation, as is demonstrated by some of our ambassadors. We list a few examples.
Read more