WATER TO GO
The best water for the world… to go. Looking for reusable water bottles or bottled water in a sustainable packaging? We've listed the most sustainable options, always including a donation to our clean water projects.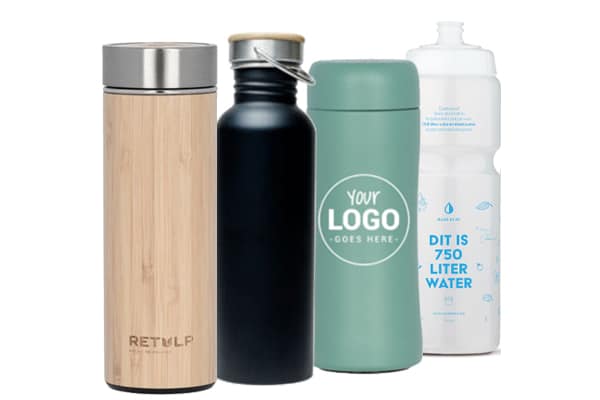 SUSTAINABLE WATER BOTTLES
Impress your guests, co-workers or yourself with reusable, sustainable stainless steel water bottles or bio sports bottles. Choose a distinctive print or opt for 360 full-color custom-design printing. Always delivering 1,000 litres of clean water in developing countries.
(Retulp in multiple versions, IZY, Bottle Up)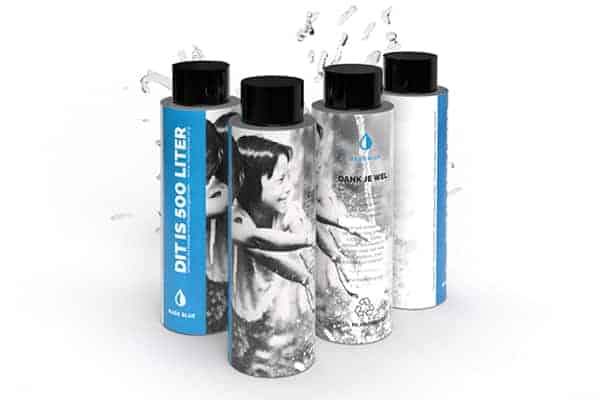 Bottled water
Looking to hand out water to go and already bottled? Choose bottled water in a sustainable, often reusable packaging with custom-designed print and including donation for clean water in developing countries.
(BUNZL, Bottle Up, Glas, Tetra)
Guests are happily surprised and enjoy nice water to go: sustainable and friendly.
water dispenser
Have your guests or co-workers refill their water bottles with filtered, chilled, still and even sparkling water with a made blue water dispenser on site.
CLEAN WATER FOR ALL
That's our mission and that's why the best water to go ensures access to clean water in developing countries. Each water bottle donates 1,000 times as much clean water to people in need. Bottled waters ensure 100 litres of clean water made available.