Smixin
Made Blue
Smixin is an ambassador for clean drinking water through Made Blue and donates 10,000 liters per sold hygienic hand washing system.
10000
Litres of water per systeem sold
Ambassador
Of the programme One litre for one litre
2019
Smixin is ambassador since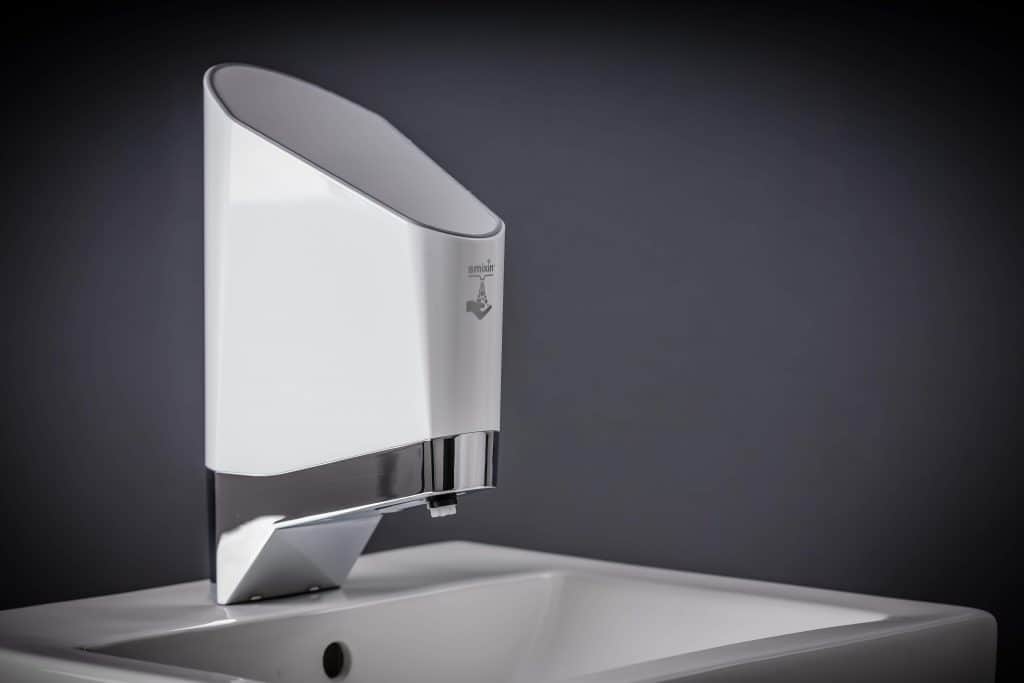 About Smixin
Smixin is committed to improve health and sustainability. By developing connected, efficient and economic handwashing systems they are aiming to become the number 1 hygiene partner worldwide. Not only is Smixin a strong advocate of handwashing around the globe, but they also provide a controlled handwashing process, accessible for everyone. Their unique handwash solutions deliver the highest standards of sanitation with a minimum of time, soap and water. By applying IoT technology to the systems, they grant their clients instant data access and enable behavior change.
Improving hand hygiene is at the forefront of what we do: besides supporting the research, we raise awareness for handwashing on schools by developing educational programs. Together with the Made Blue foundation we donate per installed Smixin system 10.000 liter fresh water in countries where water is needed most. This leads to a zero water balance for all our systems and 10 children being able to have access to clean drinking water for a whole year in school. We are a proud partner of the Global Handwashing Partnership and financially supporting research related to the effect of handwashing on the global spread of infectious disease.
In the picture
We made this animation together with Smixin to show on the display of the SmartWash systems:
One litre for one litre
In our program One litre for one litre you can convert the water saving or water consumption of your product, service or organization in an equal amount of litres of clean drinking water in developing countries. Choosing a selection of customers or donating more liters is also an option. Transparency is paramount and we are happy to help you communicate about it!
Other ambassadors