KINGS OF INDIGO
Made Blue
Kings of Indigo introduces Blue Friday! During the Black Friday weekend Kings of Indigo gives something different than discount: 100,000 litres of clean drinking water for every pair of jeans sold during Blue Friday.
100.000
Litres per pair of jeans
Ambassador
Of the programme One litre for one litre
2018
Kings of Indigo is ambassador since 2018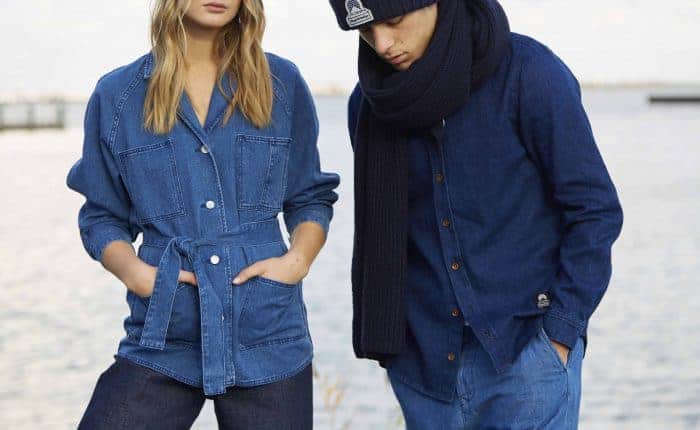 About Kings of Indigo
Kings Of Indigo positions itself as a pioneer in this ever-changing sustainable fashion world, innovating with materials and sustainable production methods, constantly exploring how to reduce the impact on the planet and people; every garment made with a conscious.
What we hope to encourage is a slower mindset when it comes to consumption. Be critical of the brands you love, be curious about the production process, the materials used, the living conditions of those who make your clothes.
Tony Tonnaer, founder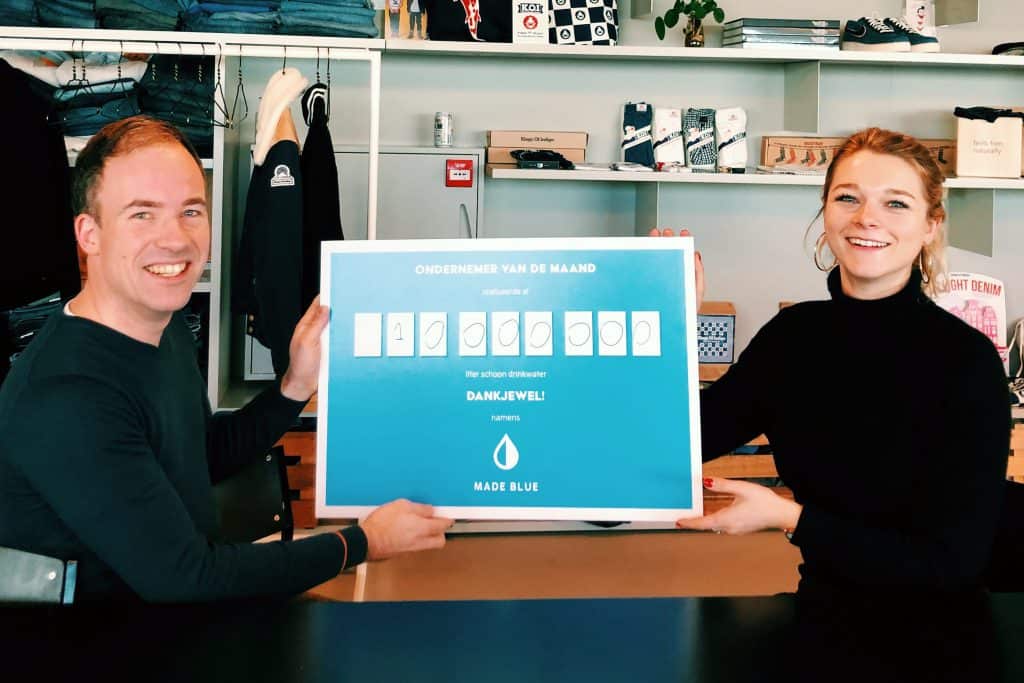 In the picture
Ana from Kings of Indigo receives a cheque from Machiel from Made Blue to reflect on the fact that they have already realized 10,000,000 liters of clean drinking water during the first Blue Friday.
One litre for one litre
In our program One litre for one litre you can convert the water saving or water consumption of your product, service or organization in an equal amount of litres of clean drinking water in developing countries. Choosing a selection of customers or donating more liters is also an option. Transparency is paramount and we are happy to help you communicate about it!
Other ambassadors