Interfood
Made Blue
Interfood is ambassador of Made Blue in the One litre for one litre programme. The water that is needed to dissolve the Interfood product shipped to West-Africa is mirrored via Made Blue.
West-Africa
The litres needed to dissolve the Interfood product shipped to West Africa.
Ambassador
Of the programme One litre for one litre
2016
Interfood is ambassador since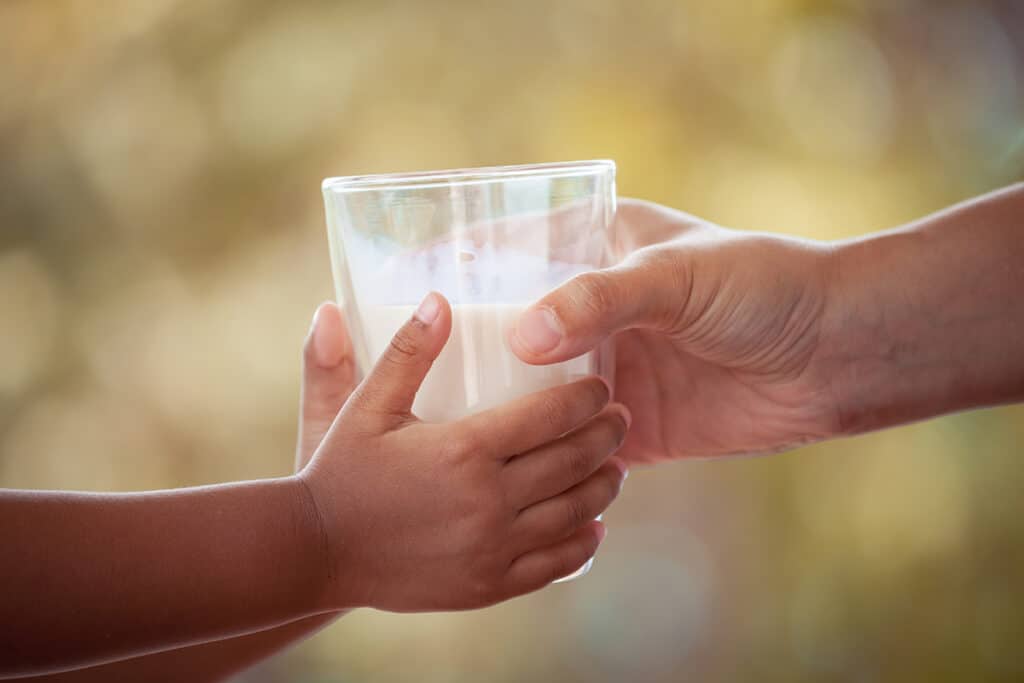 About interfood
About Interfood
The Interfood Group is one of the leading global dairy suppliers with a distribution of approximately 1,000,000 MT of dairy products per year. Every year Interfood will invest an amount through Made Blue that makes it possible to make as much clean drinking water available as the water needed to dissolve the product volumes of Interfood's milk powders in West Africa.
We believe Interfood has a social obligation towards our planet. And this project suits our business objectives: Water and dairy are the source of life.
Interfood Management
In the picture
Machiel van Made Blue handed over this check to Interfood in 2022. This overview shows how many liters of clean water Interfood has made available in developing countries and the impact this has already made.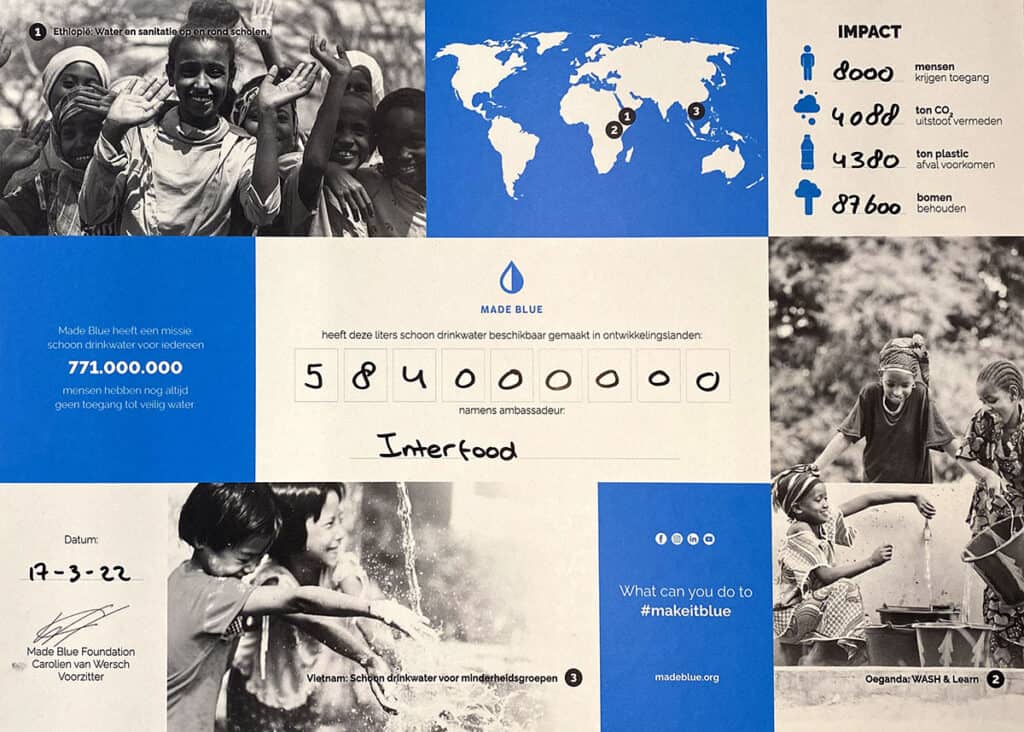 One litre for one litre
In our program One litre for one litre you can convert the water saving or water consumption of your product, service or organization in an equal amount of litres of clean drinking water in developing countries. Choosing a selection of customers or donating more liters is also an option. Transparency is paramount and we are happy to help you communicate about it!
Other ambassadors